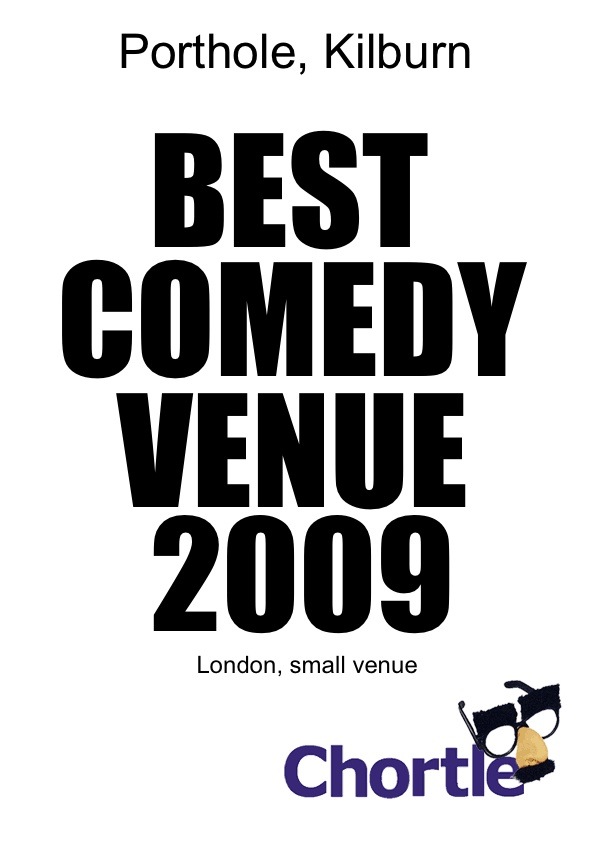 COMEDY
Join us every Monday from 8pm for the best in stand up comedy and at just £5 (or £4 in advance) entry fee there is not a better value night of Comedy to be had!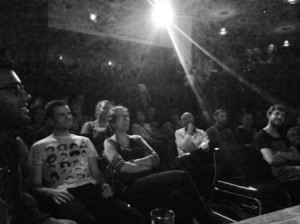 You can book tickets in advance here: WHAT'S ON PAGE, or just by scrolling down, finding the gig you want to come to and hitting 'CLICK HERE TO BUY TICKETS'.
and to keep updated on line-ups, special offers and ticket news follow us on Twitter @GoodShipComedy or LIKE our Facebook page!
Monday 9th March 2015
ANDREW MAXWELL
http://www.andrewmaxwellcomedian.com/
Renowned for his cutting edge comedy and intrepid social and political commentary, double Edinburgh Comedy Award nominee Andrew Maxwell is a must-see for any comedy fan.
As well as his continued dominance on the live circuit, Andrew recently presented his show Public Enemies on BBC Radio 4 – a series of challenging stand-up shows where he uses his trademark intelligence and political incisiveness to dig behind the clichés and assumptions about four 'slow news' bugbears that are vilified and consumed with equal vigour in British society: Nationalism, The Internet, Drugs and The Food Industry.
Recently Andrew presented a very well received documentary for BBC3, Conspiracy Coach Trip (Renegade Pictures), which focussed on the 7/7 Bombings, Creationism and UFOs. Andrew also recently starred in Sky's John Bishop's Only Joking, BBC's Live At The Apollo, Dave's One Night Stand and he hosted BBC3's Live Edinburgh Comedy Marathon. Andrew has also appeared on Have I Got News For You, Mock The Week and Celebrity Juice, as well as Radio shows including: Radio 4's News Quiz, It's Not What You know… and Dilemma.

He is also curates Altitude Festival in Mayrhofen, Austria, one of the most exciting Comedy Festivals in the world.
"Fiercely funny and utterly invigorating." The Times
"Stand up is rarely this politically well-informed or thought-provoking." ***** The Scotsman
"All you can do is revel in the mischief this comically-attuned Dubliner makes…utter magic." ***** The List
ELLIE TAYLOR
http://www.ellietaylorcomedy.com/
Ellie's been doing stand up comedy since 2010. She likes it. She's also done telly stuff since then including 8 out of 10 Cats and Snog, Marry Avoid. Below are some nice things people have said about her. She likes these also cos she's a show off. Most of all though, she really likes breakfast cereal which isn't really relevant from a professional point of view, but someone from Kelloggs might read this and send her a variety pack.
"Charismatic, personable and bright." Chortle
"Sparkling and energetic company… the potential to go on to really great things." Three Weeks
FERN BRADY
@fernbrady
Having appeared on both '8 Out of 10 Cats' and 'The Alternative Comedy Experience' in the past 12 months Fern is swift becoming a favourite of both mainstream and leftfield comedy crowds. Acerbic, honest, open, cutting and hilarious she's a sure-fire comedy hit!
"A great comic sensibility, with moments of sparkling verve." The Guardian
"Fern Brady is developing a potent identity with her gravelly attacks upon the delicate boundaries of modern taste…a fearsome originality and a torrent of arresting and disturbing imagery."
Scotland on Sunday
MATT WINNING
www.mattwinning.com
Scottish comedian Matt Winning has been performing since 2009 and quickly gained a reputation as an exciting new act after winning the Hilarity Bites New Act of the Year 2011 and appearing in the final of the BBC New Comedy Awards in 2012. He also reached the final of the Chortle Student Comedy Awards in 2010, as himself, and again in 2011, as a character.
Matt is the co-creator of the cult show 'Bearpit Podcast Podcast' in which he performs monthly at the Invisible Dot in London with Mat Ewins, John Kearns, Adam Hess, Fin Taylor, Richard Gadd and Lolly Adefope.
He has performed in several mixed-bill shows at the Edinburgh Festival Fringe including The Comedy Zone in 2013 with Lucy Beaumont, Tommy Rowson and Carl Hutchinson. In 2015 he is taking his debut show to the Edinburgh, Glasgow and Leicester comedy festivals. Matt also appeared in BBC1 Scotland TV show Scot Squad and has worked with the Comedy Unit and BBC Radio Scotland.
"Fine and distinctive one-liners in his set, with strange points of reference and clever exposition……an inventive writer." Steve Bennett, Chortle
"Instant laughs." The Skinny
SIMON FEILDER
http://www.simonfeilder.com/
Simon first burst onto our screens as the in-house weather presenter for Channels 4's The Big Breakfast, where he swiftly graduated to fronting his own strand entitled Feilder's Dreams. This gave him the chance to; spend time with bands such as Aerosmith, The Offspring and even black metal gods Cradle of Filth; attend a dog wedding; feature in an episode of Friends in LA, and much much more…
Since diving headlong into the world of stand-up comedy, Simon has been a semi-finalist in the BBC New Comedy Awards, a finalist in the Amused Moose Talent Quest, Laughing Horse New Act, Bath New Act, Leicester New Act Competition and Jongleurs Comedy Callback. Always the bridesmaid.
Simon has been described as "Highly entertaining" by TimeOut and "Compelling to watch… Unashamedly feelgood." by Chortle
AND YOUR RESIDENT HOST:
BEN VAN DER VELDE
www.benvandervelde.com
Small, hairy, opinionated, enthusiastic, friendly, Madagascan and daft. 85.7% of these adjectives can be applied to your host Whether compering the comedy stage at Bestival, gigging at one of the nation's favourite comedy clubs or just displaying his trademark total lack of hand-to-eye co-ordination, Ben is an ever-popular and quick-witted ringmaster.
Amazingly just £5 entry (or £4 in advance online)
Doors 6pm for 8pm start.
Wednesday 11th March 2015
GREEN PARTY FUNDRAISER
NISH KUMAR
http://www.nishkumar.co.uk/
Over the past three years Nish has established himself as one of the smartest and funniest new acts in the country, culminating in hosting the new series of Newsjack for the BBC. With three critically acclaimed shows at both the Edinburgh Fringe and Soho Theatre to his name, Nish is a real comic force to be reckoned with. He has mostly recently appeared on 'Stewart Lee's Alternative Comedy Experience' on Sky, been the warm-up act for Dave's One Night Stand and hand-picked as tour support for Milton Jones. If you like your comedy intelligent and razor-sharp, this is the ace for you.
"A comedian on the up. An ingenious, witty look at identity that suggests Kumar will soon be getting known for all the right reasons." The Times
"A highly polished, subtly innovative stand-up. He nails the punchlines over and over again, thanks to taut, economical writing that puts audience pleasure firmly ahead of self-indulgence. His is a talent worth catching up with." Guardian
JESSICA FOSTEKEW
http://www.jessicafostekew.com/
A master of acting, writing and stand-up, Jess is currently in the cast of Edinburgh and Bloomsbury Theatre 5* sell out, mega-hit KNIGHTMARE LIVE. She has also just returned from Edinburgh having performed a brand new work in progress show called 'The Something And The Apoplexy'. Voice wise, she is also super busy narrating the massive Itunes Festival's Highlights Show and she is very excited to be the narrative voice of forthcoming brand new Sky Living documentary '9 Months Later'.
Jess is also a much in demand writer on Channel 4′s Stand Up For the Week and on BBC Radio 4′s The Now Show, News Quiz and Newsjack.
"Intelligent humour and sharp, insightful stand up." Evening Standard
"There are plenty of comedians willing to dumb themselves down in order to win audience approval, but that's not a game Jessica Fostekew is prepared to play…great fun, if not the sort of thing that's likely to win over fans of Paddy McGuinness." The Guardian
TIERNAN DOUIEB
http://www.tiernandouieb.co.uk/
Tiernan Douieb (pronounced 'Eee-Waaaah Crunk') does stand-up comedy for adults and children, writing for things like televisions, articles and post-it notes to remember milk, and he tweets more often than a bird doing the dawn chorus on Groundhog Day. Oh and he once saw a really fat squirrel eating a Cornetto like a human would. He's never really got over that.
"Has more than enough energy to go round and he's a hugely engaging onstage presence." British Comedy Guide
JOE WELLS
http://www.joewells.org.uk/
Joe Wells' writing career began when his first book 'Touch and Go Joe' about his experiences of OCD was published, since then he has made a name for himself as a stand-up comic, writer and speaker. Joe now focuses mainly on his unique brand of political comedy and In 2012, Joe was asked to support Alexei Sayle on his comeback tour. Joe is now frequently performing stand up in comedy clubs around the UK.
'Night of the Living Tories' was Joe's first hour long stand up show, in which he dug up the corpses of the British Conservative Party of the past and put them on display to horrifying consequence.
"Joe Wells is a skilled jokesmith who threads great gags through intelligent political material that, whilst razor-sharp, is never particularly angry or dark. As the first gross gags open up into smarter, topical ones it's clear that this is a tightly-structured, well thought-out set. Excellent jokes and sly political comment wrapped tightly in a neat parcel which delivers regular, powerful laughs from a delighted audience. He spins new life out of easy targets like bankers and the BNP with some wonderful imagery." British Comedy Guide
"A star of the future… some of the most surprising and thought-provoking material coming from any comedian in his early 20s." The Guardian
"Highly original, inspired and suitably different from the rest of the crowd… brilliantly crafted jokes." Comedy Central
"Blessed with a natural comic timing… Wells has a remarkable gift of laying it down to the audience with confidence and integrity… This show is a genuine hidden treasure of the Fringe and Wells is much more than the usual fist-in-the-air outrage merchant… Clever, insightful and funny, well structured jokes are set up and delivered intelligently and candidly. Top stuff."
Chortle
CHRIS COLTRANE
http://www.chriscoltrane.co.uk/index.html
Chris Coltrane has been doing political stand-up for 5 years. He is also the regular act at London's Pun Run, and also played the Leftfield tent at Glastonbury this year. He runs Lolitics, one of London's only political comedy clubs, and a regular venue for Mark Thomas, Andy Zaltzman, Josie Long and Rob Newman. Its podcast (http://bit.ly/chriscoltranepodcast) receives over 20,000 downloads per episode, and was featured as Chortle's Podcast of the Week.
"This is an important show… but also a genuinely fun one, establishing Coltrane as both a relevant and witty political voice on the comedy circuit." Chortle
"Coltrane is brilliant." The Skinny
AND YOUR RESIDENT HOST:
BEN VAN DER VELDE
www.benvandervelde.com
Small, hairy, opinionated, enthusiastic, friendly, Madagascan and daft. 85.7% of these adjectives can be applied to your host Whether compering the comedy stage at Bestival, gigging at one of the nation's favourite comedy clubs or just displaying his trademark total lack of hand-to-eye co-ordination, Ben is an ever-popular and quick-witted ringmaster.
Amazingly just £5 entry (or £4 in advance online)
Doors 6pm for 8pm start.
Monday 16th March 2015
DANA ALEXANDER
@ComedianDana
Originally from Edmonton, Alberta, Dana Alexander started stand-up when she was 18, going on to establish herself as a regular at such clubs as the Yuk Yuk's chain. Billed as the only black female comic on the Canadian comedy circuit, she voted a 'best discovery' by Now Magazine in 2006.
She moved to the UK in 2011, making her Edinburgh Fringe debut that same year. She was then nominated for best club comic in the 2012 Chortle Awards and soon after appeared on Russell Howard's Good News. Dana continues to draw her material from her diverse lifestyle, from her gay friends to her crazy Jamaican family. She is a comic you definitely do not want to miss.
"Like a gift from the Comedy Gods." The Herald
"An ebullient and instantly likable presence on stage." Arts Desk
KATE LUCAS
@lateylucas
Kate Lucas is a unique act who combines a warm, self-deprecating persona with a dark dry wit that that runs through her songs. She combines catchy, original melodies with sophisticated lyrics and a fresh delivery style to present her playfully bitter musings on life. Kate has been performing on the pro circuit for roughly a year but she has already headlined for clubs like the Comedy Cafe and Jongleurs and performs regular middle spots at The Stand, Glee and Banana Cabaret. In 2014 she won the prestigious Leicester Mercury Comedian of the Year at the Leicester Comedy Festival.
"Delightfully crude, gleefully nasty and a very worthy winner." Chortle
ROMESH RANGANATHAN
http://www.romeshranganathan.co.uk/
Romesh Ranganathan's impact on the comedy circuit since his debut in 2010 has seen him quickly make a name for himself as a finalist in the Latitude New Act Compeition 2010, So You Think You're Funny? final 2010 as well as being a runner up in Amused Moose Laugh Off 2010. From playing comedy clubs all over the country Ranganathan's profile has grown as has the respect from his peers which has resulted in him writing for numerous shows and supporting the likes of Seann Walsh, Bill Burr, Paul Chowdhry and one of his comedy heroes Ricky Gervais.
The last twelve months have been incredible for Ranganathan with him winning the prestigious Leicester Mercury New Act Award 2013, his critically acclaimed Edinburgh Festival debut being nominated for the coveted Best Newcomer Award 2013 and the follow-up gaining a Best Show nomination too. Culminating in his debut appearance on BBC2′s Mock The Week, BBC1′s Live At The Apollo, BBC3′s Russell Howard's Good News, Edinburgh Comedy Fest Live 2013 and a regular slot on Channel 4′s weekly topical show Stand Up For The Week.
"His ability to produce bitingly fresh gags marks him out from the crowd." The Guardian
**** Sunday Times
ALISTAIR WILLIAMS
@laughatal
After winning the Piccadilly Comedy Club's New Comedian of the Year 2014 competition, Alistair is already on his way to the top. His high energy and charismatic stage presence have seen him tick off a number of high profile competitions, reaching the finals for The Leicester Square Theatre New Act, The Amused Moose Laugh Off, and the Laughing Horse New Act of the Year 2013.
A genuine joke machine, Alistair is one of those rare commodities in the comedy world with his consistent ability to produce new material of the highest standard. However long you give him, you are sure to get a set packed with gags from start to finish.
"Possesses a rough diamond charm." Chortle
RYAN CULL
@ryan_cull
Ryan Cull is a professional comedian from Canada who moved to the UK permanently in 2010. In Canada, Ryan has performed in numerous comedy clubs including Yuk Yuk's, Absolute Comedy and The Second City and continues to go back each year to perform throughout Canada. Since moving to London, Ryan has won the Comedy Store Gong Show, performed at the Cardiff Comedy Festival and has performed on weekend shows for The Comedy Store, Comedy Cafe and Soho Comedy. His laid back style, likeability and well written jokes have helped him move up comedy ladder and win over audiences all throughout the UK.
"He has the confidence of slickness you would expect from an experienced North American pro. His sharp style is a loyal servant of the punchline, and almost every sentence ends with a joke." Chortle
AND YOUR RESIDENT HOST:
BEN VAN DER VELDE
www.benvandervelde.com
Small, hairy, opinionated, enthusiastic, friendly, Madagascan and daft. 85.7% of these adjectives can be applied to your host Whether compering the comedy stage at Bestival, gigging at one of the nation's favourite comedy clubs or just displaying his trademark total lack of hand-to-eye co-ordination, Ben is an ever-popular and quick-witted ringmaster.
Amazingly just £5 entry (or £4 in advance online)
Doors 6pm for 8pm start.
Monday 23rd March 2015
CAREY MARX
@careymarx
Carey Marx has been a circuit favourite for years, mixing his own blend of dark humour with his mischievous and gleeful delivery. His willful disregard for the controversial and delicate is tempered beautifully by his ability to find joy in the most unexpected places. This hilarious mix of edgy topics and playful gagsmithery can be seen at all the top clubs across the country with Marx regularly playing Jongleurs, Komedia and The Comedy Store and annually compering Reading, Leeds and Glastonbury Festivals.
Carey has taken shows to numerous Edinburgh Festival Fringes. His most successful festival being 2013, in which he took his new show 'Intensive Carey'. Carey received an incredible eight 4 and 5 star reviews for his show concerning his ill health over the last year.
Carey has performed all over the world including a run in the Middle East and he performed at the New Zealand Comedy Festival for the first time in 2010 scooping the award for Best International Show.
"Sharp, sweet, cheeky, cynical, romantic and rude as he ever was. Rarely is cardiac failure this funny." Chortle ****
"This is a brilliant, deeply personal performance… A brush with death really shouldn't be this funny." The Scotsman ****
RHYS JAMES
@rhysjamesy
Rhys made his Edinburgh debut in 2010 performing as part of the prestigious Pleasance Comedy Reserve, before returning in 2012 as part of AAA Stand-Up. He has since gone on to perform at a variety of festivals including Leicester, Glasgow and Latitude, and has written for Russell Howard's Good News (BBC3), Mock The Week (BBC2) and 8 Out of 10 Cats (C4).
Known for his sharp and amusing tweets, Rhys was recently named as one of the Funniest People To Follow on Twitter by both The Telegraph and The Gentleman's Journal. He also has a strong following on YouTube for his unique comedic poetry and wry sketches. His 2013 Edinburgh show, 'Rhys James Prepares', was voted as one of Time Out's best Ten Free Shows at the Festival and was hailed on Twitter as an 'Edinburgh must see' by the likes of Bob Mortimer. A year later his debut show, 'Rhys James Begins' was a critical smash and audience sell-out at the Fringe
"Destined for great things… Charismatic, clever and self-aware." The Guardian
"James's gags are 24-carat zinger, among the best at the Fringe." Metro
AMIR KHOSHOKHAN
@Amirk17
Amir has been described as truly original, with a hypnotic, compelling, story telling style that draws an audience. That's certainly one way of putting it. This slightly awkward and off-beat style of comedy earned him a spot on the final of the biggest stand-up competition in Britain, the prestigious So You Think You're Funny Competition, as well as the final of the 2014 BBC New Comedy Award.
Amir captures an audience's attention before even having said a word, and when he does eventually start speaking he takes them on one hell of a journey. A star in the making, Amir is one to watch as he continues to spin his wonderful comic tales (about very little) across the UK's top clubs and venues.
"A roguish crowd favourite." Chortle
SPENCER JONES AS THE HERBERT
http://thespencerjones.co.uk/
BAFTA nominated Big Babies star performed his Edinburgh debut last year. Audiences did know what to make of it then. You probably won't now. But it won't stop you laughing hysterically at the nonsense he manages to unravel onstage…
Herbert Clunkerdunk is a smiley, strange man who has builders in his house, but he can't stop messing about with their stuff. He will take you on a journey, turning the ordinary into fantastical. There will be power tools, strobe lighting, a song, a dinosaur, bad hair, a helicopter and beans on toast. Funny, different, stupid, foolish, crazy, and something else. As seen on Skins, Pulling, Family Tree, Hollyoaks and Count Arthur Strong.
ORRY GIBBENS
@orry_gibbens23
Orry is part of the writing group Gibbens, Magnus, Jones whose comedy pilot "Don't Drop the Egg" is in an advance stage of development.
AND YOUR RESIDENT HOST:
BEN VAN DER VELDE
www.benvandervelde.com
Small, hairy, opinionated, enthusiastic, friendly, Madagascan and daft. 85.7% of these adjectives can be applied to your host Whether compering the comedy stage at Bestival, gigging at one of the nation's favourite comedy clubs or just displaying his trademark total lack of hand-to-eye co-ordination, Ben is an ever-popular and quick-witted ringmaster.
Amazingly just £5 entry (or £4 in advance online)
Doors 6pm for 8pm start.
Monday 30th March 2015
HOLLY WALSH
http://www.hollywalsh.co.uk/
An acclaimed stand-up and writer, Holly Walsh is an established talent in both fields. Holly is currently working on scripts for both the BBC and Channel 4 and will host her own BBC Radio series Unwritten Rules, commissioned for this year. Her stand-up credentials were established with her 2008 Best Newcomer win at the Chortle Awards and confirmed with an Edinburgh Comedy Award nomination three years later for her debut Fringe show, 'Hollycopter', the show also enjoyed a sell-out run at the Soho Theatre in 2012. Holly has since returned from another successful run at the Edinburgh Fringe Festival 2014 where her sold-out show Never Had It was warmly received by audiences and critics alike.
Holly has featured on many of the top TV comedy shows including, 8 Out of 10 Cats, Never Mind the Buzzcocks, Would I Lie To You? and Mock The Week, as well as hosting the Channel 4 series, TNT, alongside Jack Whitehall. On top of this she is often heard on radio and has appeared on shows such as Just a Minute, The Unbelievable Truth, The Now Show, The News Quiz and Charlie Brooker's So Wrong It's Right for Radio 4. As well as these guest appearances, Holly is much in demand as writer for TV and Radio and has written widely for both.
"A gift for original lines and images that make the show a joy." The Observer
"She's gifted with snappy wit and cracking talent." The Guardian
"Her steady stream of witty and astute cultural observations belie her dorkiness from the first." Chortle
SEAN MCLOUGHLIN
@seanmcloughling
Sean is a 26 year-old comedian from Brighton who has really come into his own in 2014, as his critically acclaimed show led to him being signed by Ricky Gervais' agent and going on to support Doc Brown on tour. His comedy is brutally self-lacerating for his own failings, but all the more hilarious as Sean seeks to find some hope in his disastrously useless everyday life.
"This guy is an exciting talent. I have no idea why someone hasn't grabbed him for TV. As comedians with stupid hair go he is one of the best." The Scotsman
"Sean McLoughlin is beautifully cynical… and he is not far off being utterly brilliant." Edinburgh Festivals Magazine
"He delivers biting lines with real verve…an interesting and skilful stand-up, with some routines of brilliance." Chortle
MILO MCCABE
http://www.milomccabe.co.uk/
Milo McCabe is a character comedian based in the UK who performs at clubs such as The Comedy Store, Glee, Jongleurs, and pretty much everywhere else. This is primarily as his alter-ego 'Philberto', a Portuguese reality TV show contestant. Regularly headlining, he also has the rare ability to MC in character as Philberto or any other of his characters… Nobbo Johnson, the ex Aussie Rules star turned art critic, Tyson Moon, son of 70′s Irish Comedy legend Kenny Moon, Anthony Sixsmith, a new-age healing drummer who uses bongo therapy to cure the ills of one and all or Q10, the ex-Grimsby fish docks worker turned Scrabble champion.
"Moments of mad comic genius." The Scotsman
"Undeniably funny." **** Chortle
SARAH CALLAGHAN
http://www.sarahcallaghan.com/
Sarah Callaghan is one of the youngest comics on the circuit. Beautifully honest and infectiously upfront in style, she started performing in 2010 and quickly made her mark becoming a Funny Women finalist. Her unique stage persona has led to an impressive gig history with performances at some of the UK's most famous venues. Sarah is also a gifted actor having trained at the legendary Second City School in Chicago. A raw, gutsy new talent, Sarah Callaghan is most definitely one to watch.
"Smart, ballsy and funny – Sarah Callaghan really stands out from other new comics." London is Funny
ROBIN CLYFAN
@RClyfan
Robin Clyfan is one half of Robin and Partridge but his talents by no means end there. He is also an actor, a stand-up, a host and a gentleman.
Robin is a skilled improviser and performer, previous credits include the Oxford Imps show at the Edinburgh Fringe which a Three Weeks reviewer described as 'the best improvised comedy I have ever had the pleasure to witness'. Other Fringe successes include The Temps with Sarah Benetto and Tom Bell and Scenes From Communal Living with Sarah Pascoe and Gemma Whelan.
Robin is in demand as a compere and host of weird, wonderful and big stages. In 2012 he compered the Secret Garden Party Main Stage and also hosted the wedding ceremony of Young-British-Artist Gavin Turk and Deborah Curtis. He has also written and hosted bespoke parties for Jarvis Cocker and Daisy Lowe and institutions such as The Royal Shakespeare Company and the National Trust. His fun, funny, and often improvised style has seen him perform at the Tate Britain, Tate Modern, V and A, British Museum and in the Barbican's huge and ear popping concert hall.
"Alternative comedy pair Robin and Partridge delivered a surreal, rambunctious act." The Telegraph
"A show that celebrates loose, rambunctious high-jinks with an energy few can match." Chortle
AND YOUR RESIDENT HOST:
BEN VAN DER VELDE
www.benvandervelde.com
Small, hairy, opinionated, enthusiastic, friendly, Madagascan and daft. 85.7% of these adjectives can be applied to your host Whether compering the comedy stage at Bestival, gigging at one of the nation's favourite comedy clubs or just displaying his trademark total lack of hand-to-eye co-ordination, Ben is an ever-popular and quick-witted ringmaster.
Amazingly just £5 entry (or £4 in advance online)
Doors 6pm for 8pm start.
Monday 6th April 2015
MIKE WOZNIAK
http://www.mrmikewozniak.com/mrmikewozniak/Mr_Mike_Wozniak_-_Comedian.html
An incredibly adept and versatile performer, with a silken voice and lustrous moustache, Mike Wozniak is the very epitome of British weird and wonderful comedy. You'll have seen his unique presence all over your TVs over the past few years in shows as varied as 'Man Down', 'Badults' and 'Crims'. When you're not seeing Mike perform, you'll almost certainly be hearing his words as one of the writers for popular shows like 'Mock the Week' and '8 Out of 10 Cats'. Just to add the final seal of approval on this tremendous comic mind, Mike has regularly been in the running for major awards, being nominated for both best newcomer and best show at the Edinburgh Fringe in 2008 and 2013 respectively. Come for the tache, stay for the laughs!
"His crisply worded patter has an end-of-the-pier flavour but there's enough foible-laden personality, in the endearing mould of Basil Fawlty, to draw in you into his crazed world and offset the bile with warmth." The Daily Telegraph
"Sublime." ★★★★ Chortle
"A Triumph." ★★★★ List
★★★★ Sunday Times
FIN TAYLOR
http://fintaylor.com/
Fin Taylor began performing stand-up whilst at Bristol University in January 2009. Since then he has established himself as a unique voice in the up-and-coming generation of new UK comics. He soon became professional and went on to tour support for Glenn Wool and Russell Howard and has made multiple appearances on Josh Widdicombe's XFM show, as well as being one of the founding members of cult live show The Bearpit Podcast (Podcast). He also regularly warms up for BBC ONE's "Pointless" hosted by Alexander Armstrong.
"Has all the makings of a world quality stand-up." The List
"Taylor is on the cusp of something big." The Skinny
"Highly rated up-and-comer." The Guardian
YACINE BELHOUSSE
@yacinebelhousse
Cosmopolitan Frenchman Yacine Belhousse is at the forefront of a new generation of comedy currently burgeoning in Paris. The Parisian stand-up who opened for Eddie Izzard on his recent French tour is coming to Edinburgh to perform an all-English show for the first time. From Batman to cheeseburgers and dragons, Yacine touches on all the typical French subjects including cheesy-garlic-baguettes with berets. But most of all he wants to know: 'Voulez-vous laugh-ez avec moi ce soir?'
"An irresistibly winning delivery." Chortle
"Yacine Belhousse is one funny mother-fudge-cake." Eddie Izzard
JONNY LENNARD
@themaybepile
Stand-up and sketch writer Jonny Lennard is an original and exciting addition to the UK comedy circuit. His unique style of stand-up blends satire, surrealism and subtlety in a way that has garnered rave reviews up and down the country. With experience as a director, writer, editor and performer of comedy across all mediums Jonny is a versatile and creative comedian keen to show audiences something they haven't seen before.
"Oodles of original talent." Chortle
ELF LYONS
http://www.theelflyons.com/
Elf Lyons is a stand-up comedian, writer and actress. She was Funny Women Finalist & Runner Up in 2013. She is a founder member, and compere, of "The Secret Comedians", a small comedy collective who run comedy nights in East London.
"A clever observer and raconteur her unabashed, suggestible humour reminds me of Noel Fielding." Ed Fringe Review
AND YOUR RESIDENT HOST:
BEN VAN DER VELDE
www.benvandervelde.com
Small, hairy, opinionated, enthusiastic, friendly, Madagascan and daft. 85.7% of these adjectives can be applied to your host Whether compering the comedy stage at Bestival, gigging at one of the nation's favourite comedy clubs or just displaying his trademark total lack of hand-to-eye co-ordination, Ben is an ever-popular and quick-witted ringmaster.
Amazingly just £5 entry (or £4 in advance online)
Doors 6pm for 8pm start.
Monday 13th April 2015
ARTHUR SMITH
http://www.arthursmith.co.uk/
Comedian, writer, broadcaster and all-round British institution Arthur was one of the 'alternative comedians' who shook up the world of light entertainment in the nineteen eighties and nineties. It's an absolute treat to have this comedy Colossus join us for an evening.
A BBC regular, well known for his appearances on TV's Grumpy Old Men, QI, Have I Got News For You, The One Show and Radio 4's Loose Ends, Balham Bash and Radio 2's Smith Lectures. His recently published memoir My Name Is Daphne Fairfax has won praise from literary critics. He is a Spirit of The Fringe award-winning Edinburgh Festival stalwart and Olivier nominated playwright for 'An Evening With Gary Lineker.'
Arthur is simply one of our funniest and most original comic performers and is guaranteed to bring your event hilarity, mirth and scandal.
"This is a triumph of mordant and madcap wit alike." ★★★★ The Times
"Touching, uplifting and very funny." ★★★★ Evening Standard
"There are Edinburgh Fringe legends and then there is Arthur Smith."
★★★★★ Beyond the Joke
MERYL O'ROURKE
@merylorourke
Acclaimed stand-up comic and accomplished TV writer Meryl O'Rourke, revels in her bitterness. A potty mouthed potty trainer, she has delighted comedy audiences, written some of the best gags on telly and even hosted pop concerts (the last one to 12,000 people!) She supported Frankie Boyle for part of his last tour, at his request. She also supported him at the Hammersmith Apollo. In his book 'Work! Consume! Die!' he calls Meryl "Inspiringly funny".
"Very funny. Tightly written, deftly performed, intimate storytelling and packed with punchlines." ★★★★ The Latest
"Meryl has a natural wit that few possess." ★★★★ ScotsGay
DAVE GREEN
http://www.davegreencomedy.com/
Dave Green has been doing stand-up comedy since 2011. Since then his surreal one liners and deadpan delivery have fast proved popular with audiences and promoters alike. In 2013 he won the wild card vote in the BBC New Comedy Award securing him a place in the semi final which was broadcast on BBC Radio 2. In 2014 he was nominated by a panel of industry professionals to take part in the Leicester Mercury Comedian of the Year. He is also a finalist in the Leicester Square New Comedian 2012 and is the winner of the Comedy Knights Fresh Comedian 2014.
"Fantastically original gags." Bruce Dessau, Beyond The Joke
"Could be a contender to follow in the footsteps of Milton Jones." Steve Bennett, Chortle
JENNY BEDE
http://www.jennybede.com/
Jenny Bede is a actor & comedy writer/performer from Pinner, the town from which Elton John also hails. Much like Sir Elton, she wears a wig, is married to a man named David Furnish & had a hit with the song 'Rocketman' in 1972.
After a stint in the record-breaking 'NewsRevue' Jenny started writing comedy, initially creating a series of musical parody videos that have since gained over 2million views on YouTube. Since then she has worked in film, television and radio. Career highlights include, Dawson Bros' Funtime (BBC3), writing and creating the Bafta-winning Made in Chelsea fan show 'Mad on Chelsea' (ch4), being cast by Edgar Wright as 'Fitness Instructor (26)' in The World's End and duetting with noughties boy band legends Blue on the classic, 'Sorry Seems to be the Hardest Word'. Perhaps topping all of that was a Bodyform commercial directed by The Fully Monty's Peter Cattaneo. No, she didn't get to roller-skate with a dog and yes – she was cut from the final edit.
In 2013 Jenny started writing and performing the live comedy, winning the Best Newcomer Award in the 2013 Musical Comedy Awards after just 3 gigs. This led to an hour on the free fringe with the brilliantly talented Jessie Cave, performances for BBCR1 and BBCR4 and playing at Glastonbury.
In 2014 Jenny was commissioned to make her own pilot by BBC Comedy, which will be on iPlayer soon.
"If there was one act on the bill that I would confidently tip for stardom it would be Bede."
Bruce Dessau, Evening Standard
NICK HALL
http://www.thisisnickhall.com/
Nick has been performing stand-up comedy since the start of 2013. His fast-paced, energetic, and hilarious style has already marked him out as one to watch. He also writes and performs with award-winning sketch act The Three Englishmen ("Impossible not to be one over" Chortle) who had sell-out Edinburgh Fringe shows 2010-12.
"Crackingly original." ★★★★ The List
"Mad cap energy." ★★★★★ British Comedy Guide
AND YOUR RESIDENT HOST:
BEN VAN DER VELDE
www.benvandervelde.com
Small, hairy, opinionated, enthusiastic, friendly, Madagascan and daft. 85.7% of these adjectives can be applied to your host Whether compering the comedy stage at Bestival, gigging at one of the nation's favourite comedy clubs or just displaying his trademark total lack of hand-to-eye co-ordination, Ben is an ever-popular and quick-witted ringmaster.
Amazingly just £5 entry (or £4 in advance online)
Doors 6pm for 8pm start.
Monday 20th April 2015
ELIS JAMES
http://www.elisjames.com/landing-page.html
Elis James is an act that has been hitting the big time in the past 12 months, presenting his own CFM show with fellow comic John Robins and taking the lead role in new BBC3 comedy 'Crims'. He began his comedy career in 2005 and since then has taken four critically acclaimed solo shows to the prestigious Edinburgh Fringe Festival. Beginning in 2009 with The Most Cautious Little Boy In Wales, followed by Daytripper in 2010 which also completed a national tour. Do You Remember The First Time? followed in 2011 and Speaking as Mother in 2012 with the former also embarking on a hugely successful national tour later in the year.
Alongside his Edinburgh Fringe and touring success Elis has also hosted the celebrated new act showcase The Comedy Zone, starred in Best Of The Edinburgh Fest at the Adelaide, Melbourne, Brisbane and Sydney Comedy Festivals, supported Stephen Merchant on tour and completed a sellout run at the coveted New Zealand Comedy Festival as well as regularly popping up in venues up and down the country on the comedy-circuit and a number of successful runs at noted London comedy haunt, the Soho Theatre.
The results have seen Elis make quite the name for himself as an engaging storyteller, weaving Jackanory-style tales about love and life. An equally sharp gagsmith, Elis is a natural performer, endearing, candid, witty and warm. More recently Elis has enjoyed radio success with his own creations, writing and starring in three series of Elis James' Pantheon of Heroes and two series of Social Club FM both for BBC Radio Wales.
A talented character actor, Elis starred in the acclaimed sketch show Superclump, and was a regular contributor to the Rhod Gilbert Show on BBC Radio Wales as caretaker Rex, a character from Welsh comedy show, The Committee Meeting, which he co-writes with fellow comic Chris Corcoran. The Committee Meeting was turned into a 6-part radio series for BBC Radio Wales followed by a pilot for BBC Three as part of the Feed My Funny Series in 2013 and most recently has embarked on a theatre tour throughout England and Wales this autumn. Elis has also starred in fellow comic, Isy Suttie's sit-com for Sky Living, Miss Wright and Roisin Conaty's Comedy Blap pilot for Channel 4.
"He hypnotises the audience into loving him. There's also a laugh every ten seconds or so which overall makes it a complete joy." Time Out
"An intensely likable performer, he manages to get the audience to share in the heat of his unlikely passion, and you'll be rooting for him throughout his various misadventures." The Guardian
SOFIE HAGEN
http://sofiehagen.com/
A multi-award-winning Danish comedienne, Sofie is revered in her home country and in 2012 was chosen to perform at the prestigious 1700 capacity, Royal Opera House for the Danish Comedy Gala as 'The New Hopes of Comedy'. Shortly thereafter she moved to London, where she became runner up in at the 'Leicester Square New Comedian of the Year' competition and winner of the Laughing Horse New Act of the Year.
Sofie delights crowds throughout Europe with her unique observations and home truths, tackling taboo subjects with a charm and sensibility that many experienced comics have never managed to muster, with bulletproof timing and an insatiably amiable personality. It was now surprise that she scooped the Chortle Best Newcomer Award in April last year.
"The consistency of the quality and her instantly likeable demeanor coupled with her obvious enjoyment of performing made her a worthy winner." Chortle
"Hagen is hilarious." ***** The Skinny
ROB CARTER
@_RobCarter
Rob's satirical songs and intelligent wit led him to be crowned winner of the Musical Comedy Awards in 2012. Since them he has become a regular on the circuit, using his charming presence and quirky metaphor to entertain crowds all around the country, as well popping up on 'Peep Show' and 'Fresh Meat'.
"Rob Carter does what he does impeccably." Chortle
KEVIN J
http://www.kevinj.co.uk/
Starting his stand up career at the age of 19 on London's urban comedy scene, Kevin J has gone on to perform at such world renowned venues as the O2 and Hackney Empire, as well as taking to the stage as far afield as Africa. In addition to his extensive stage work he has also made TV & radio appearances on MTV and BBC Radio 1. Kevin is also the recipient of the prestigious Black Tie Comedy Award for best newcomer.
"A refreshing and important comedy voice." The Sunday Times
"Relentless gags… delivered with energy." The Skinny
ASH FRITH
@AshFrith
Ash Frith started gigging in 2011 and has enjoyed performing with some of the best acts on the UK comedy circuit ever since. Ash enjoyed a great 2013 providing support for Russell Kane and Terry Alderton on theatre dates. Ash Performed in the West End Show "Cornucopia" the extravaganza hosted by The Boy With Tape on His Face, and was resident MC for a month of shows at London's Outside the Box comedy club performing with huge names from the UK circuit including Omid Djalili, Andrew Lawrence and Jarred Christmas.
AND YOUR RESIDENT HOST:
BEN VAN DER VELDE
www.benvandervelde.com
Small, hairy, opinionated, enthusiastic, friendly, Madagascan and daft. 85.7% of these adjectives can be applied to your host Whether compering the comedy stage at Bestival, gigging at one of the nation's favourite comedy clubs or just displaying his trademark total lack of hand-to-eye co-ordination, Ben is an ever-popular and quick-witted ringmaster.
Amazingly just £5 entry (or £4 in advance online)
Doors 6pm for 8pm start.
Monday 27th April 2015
MARCEL LUCONT
http://www.marcellucont.com/
Flâneur, raconteur and bon-viveur, Marcel Lucont is easily the greatest UK-based French comedian around. Winner of the 2012 Amused Moose Award for the Best Comedy Show of Edinburgh Fringe and the 2013 FringeWorld Award for Best Comedy, he has also been scene on TV as a star of BBC3′s Live at the Electric.
Marcel has toured the world with his dry wit, bawdy chansons and exquisite sex poetry. He has played the Edinburgh Fringe, Melbourne Comedy Festival, New Zealand Comedy Festival, Sydney Comedy Festival, Adelaide Fringe, Great Britain, Singapore, Amsterdam, Croatia, Vietnam, Slovenia and Jersey.
"Fresh, accessible and hilarious." The Guardian
"Wonderful French wit…A Pitch-perfect performance…superb stuff." Time Out
MATTHEW CROSBY
http://matthewcrosby.tumblr.com/
A stickler for good times and the correct following of protocol, the bespectacled third of award-winning sketch comedy supergroup Pappys join us to bring his brilliantly neurotic comedy to our stage. He's a master of the absurd and seemingly out of control audience participation and a good time is always guaranteed in his adept hands.
"A charming performer, he immediately wins his audience with his warmth and genuine likability." British Comedy Guide
TOM PRICE
www.pricetom.com
Tom is a Welsh comedian straight out of the mean cobbled streets of Monmouth town. Best known for playing PC Andy in Torchwood he is also a radio broadcaster, voiceover artist and stand-up comic. As a stand-up Tom was a finalist in the Daily Telegraph Open Mic award, The Paramount Comedy New Act Award, and ITV's Take The Mic. He hosted BBC3's World Series of Dating with Rob Riggle, and his most recent appearance was on Alex Zane's Live At Century on LondonLive. He also hosted his own panel show on BBC Radio Wales for two years, and is about to launch a new version, The Leak, in the autumn.
"Endlessly Inventive and Brilliantly Funny." The Scotsman
"Assured and Hugely Likeable." The Guardian
DAVID JESUDASON
@davidjesudason
London-based British Asian standup who undertakes work for clubs such as Downstairs at the King's Head, the Hob, Crack Comedy, Comedy Cafe in London and Frog and Bucket in Manchester.
An act with a broad range of comedy including storytelling, punchy one-liners, ad-libded routines and relaxed crowd interaction. David won King Gong at the London Comedy Store AND Comedy Cafe's competition in the same week (end of June 2013). He also has beaten the gong at the Comedy Store in Manchester, was in the semi-final of the Leicester Square New Comedian of the Year competition in 2011 and is a Beat the Frog winner.
AND YOUR RESIDENT HOST:
BEN VAN DER VELDE
www.benvandervelde.com
Small, hairy, opinionated, enthusiastic, friendly, Madagascan and daft. 85.7% of these adjectives can be applied to your host Whether compering the comedy stage at Bestival, gigging at one of the nation's favourite comedy clubs or just displaying his trademark total lack of hand-to-eye co-ordination, Ben is an ever-popular and quick-witted ringmaster.
Amazingly just £5 entry (or £4 in advance online)
Doors 6pm for 8pm start.
Monday 4th May 2015
ANDREW O'NEILL
http://www.andrewoneill.co.uk/
Andrew is one of the most varied and genuinely alternative acts on the circuit. He's a metalhead, an amateur occultist and a musician. He's been a returning guest on 'Never Mind The Buzzcocks' and appeared in 'Saxondale' with Steve Coogan. You'll also have heard him all over your wireless, including offering objects for display at John Lloyd's 'Museum of Curiosity' on Radio 4, as well as on BBC Radio 1, Radio 4 Extra, and 5live. But live is where the hidden mind-control signals planted in his work are most effective.
He's a bit of a regular on the comedy stages at Download, Sonisphere, Bloodstock, Leeds and Reading festivals and has opened for Amanda Palmer off of the Dresden Dolls, done audience warm-up for Never Mind the Buzzcocks, hosted the Metal Hammer Golden Gods, played at Torture Garden and the Bizarre Magazine Ball and load of other events where people mainly wear shiny things.
"An increasingly distinctive, imaginative act… brilliant, genuinely unexpected lines are added to the mix. At this rate, it won't be long until he's huge." Chortle
"He's got a natural optimism and love of silliness that leaves you feeling remarkably positive… a winning blend of polemic and off-beat whimsy." The Guardian
JOHN HASTINGS
http://www.johnhastingscomedy.com/
A regular Good Ship favourite, John has been performing standup since 2006.He has won the Montreal Comedy Festival Home-grown Comedy Competition, has been called "one to watch" by the Comedy Network and was the only Canadian Finalist of the 2011 San Francisco Comedy Competition. In 2012 John moved to London England which gave him the opportunity to be featured on BBC radio 4, BBC.com as a comedy correspondent and be selected to appear in the Comedy Reserve Showcase at the Edinburgh Comedy Festival in 2013. He was also nominated twice for a Canadian Comedy Award.
Since then he has been going from strength to strength entertaining audiences across the country engaging them with his sharp punchlines delivered through his observational storytelling style.
"A strong calling card from a thoughtful and observant comic with enjoyably wry sensibilities…we're in the hands of an appealing consummate pro." Chortle
TAYLOR GLENN
http://www.taylorglenncomedy.com/
Taylor Glenn is an American comedienne based in London. After winning the Welsh Unsigned Stand Up Award in 2010, she has quickly established herself as a sought after stand up and compere on the UK and European circuit, gigging in 9 countries and venues in the UK including The Comedy Store, Glee Club, Banana Cabaret, Komedia Brighton, Baby Blue, and St. David's Hall.
"Excellent storytelling." The Skinny
"Gets straight on the crowd's side." The List
TOM HAYWARD
@tom_hayward
New comedian Tom Hayward has had his comedy instincts endorsed by reaching the semi-finals of So You Think You're Funny and Amused Moose in his first four gigs. He is plugging away on the comedy circuit garnering plenty of recognition for his innately funny bones.
"Hayward is a name to watch." Metro
AND YOUR RESIDENT HOST:
BEN VAN DER VELDE
www.benvandervelde.com
Small, hairy, opinionated, enthusiastic, friendly, Madagascan and daft. 85.7% of these adjectives can be applied to your host Whether compering the comedy stage at Bestival, gigging at one of the nation's favourite comedy clubs or just displaying his trademark total lack of hand-to-eye co-ordination, Ben is an ever-popular and quick-witted ringmaster.
Amazingly just £5 entry (or £4 in advance online)
Doors 6pm for 8pm start.
Monday 11th May 2015
PETE FIRMAN
http://www.petefirman.co.uk/
Pete is recognised as the UK's leading comedian/magician. He starred in BBC1's prime-time Saturday night programme 'The Magicians'.
His skill for fusing magic and comedy has made him one of the most in demand magicians working on British television, writing and performing in magic shows such as 'Monkey Magic' (FIVE), 'Dirty Tricks' and 'Derren Brown's 3D Magic Spectacular' (Channel 4) and 'The Secret World of Magic' (Sky One).
He has also made dozens of guest appearances on programmes like 'The One Show', 'BBC Breakfast', 'The Sarah Millican Television Programme', 'Celebrity Mastermind', Gordon Ramsay's Cookalong Live', 'Comedy Rocks with Jason Manford', 'This Morning', 'Edinburgh Comedy Fest Live', 'Comedy Cuts', 'Saturday Live Again!' and 'Something For the Weekend'.
He is also an accomplished television presenter, having fronted the gameshows 'Stakeout' and 'Wait For It' for BBC1 and 'The Body Shocking Show' for E4. 'Tricks To Freak Out Your Friends' is Pete's first book for the public. A beginners magic book for the 21st century. So successful was it in the UK, it was also released in the USA and is about to go into its second print run.
Pete has performed 8 years in a row at the 'Edinburgh Comedy Festival' as well as the 'Just For Laughs Comedy Festival' in Montreal, which is by invite only. He has toured the UK with 5 solo theatre shows, most recently 'Trickster' in 2014.
"He is the funniest and by far the most accomplished performer on the New Magic scene…funnier than most comedians and more magical than Dumbledore on a good day. This guy is a complete star." Time Out
"Scintillating magic tricks from an ebullient comedy mind." The Independent
"The man from Middlesbrough sets the pace for comedy-meets-magic in the 21st century."
The Times
"If you are partial to a bit of magic with your comedy Firman is the best of the bunch."
The Evening Standard
SARAH BENNETTO
@SarahBennetto
Fresh off the back of her Melbourne, Perth, Adelaide festival season, Sarah Bennetto is a stand-up and radio presenter, who has appeared at all the best UK music festivals and the Edinburgh Fringe, (where she staged her own funeral… as an over-the-top comedy show extravaganza every night). Back in London, Sarah hosts her own radio show, Mix-Tape and tours extensively with the cult comedy happening, Storytellers' Club.
"Superb. Devastating. Edges towards perfection." ★★★★ Three Weeks
"Effervescent, confident, well-structured stand-up." ★★★★ The Age, Melbourne
"A storyteller par excellence." Time Out
CHRIS MARTIN
http://www.chrismartincomedy.co.uk
One of the finest young observational comics on the circuit, Chris has the laser-guided ability to find the funny in the minutiae of modern life. His masterful dissection of human foibles have led him to support heavyweights such as Russell Kane, Jack Whitehall and Milton Jones on tour.
"Destined for greatness." The Sunday Times
JIM CAMPBELL
@jimcampbellTFR
Jim is a stand up, writer and actor. His 2 solo hours at Edinburgh played to sold out houses and critical acclaim and his debut was named one of the Top 10 EdFringe shows in the Amused Moose/2Entertain Laughter Awards. He was a finalist in So You Think You're Funny, Amused Moose and the Soho Theatre New Act competitions. Jim has written for ESPN and Russell Howard's Good News (BBC3) and his podcast, The Football Ramble has won 7 awards, has over 80,000 listeners and recently out-sold Beck in the iTunes charts!
★★★★ The List ★★★★ Fest
"Exquisitely written, punchline-driven material without cliché. It's hard to imagine a subject he couldn't come up with an original and literate joke about." Chortle
"Without a misstep…a superb example of how to craft comedy." The List
KIERAN LAWLESS
@lawlesscomedy
Kieran has worked in clubs across Ireland and the UK including Jongleurs, the Stand, Kingshead, CKP, Spiky Mike, Mirth Control,and more.
"Lawless' ability to move seamlessly from joke to joke, story to story kept the crowd entertained and engaged throughout." The Comedy Scoop
"Rip-roaringly funny, and a dark horse for the festival season."
Le Cool, Dublin
AND YOUR RESIDENT HOST:
BEN VAN DER VELDE
www.benvandervelde.com
Small, hairy, opinionated, enthusiastic, friendly, Madagascan and daft. 85.7% of these adjectives can be applied to your host Whether compering the comedy stage at Bestival, gigging at one of the nation's favourite comedy clubs or just displaying his trademark total lack of hand-to-eye co-ordination, Ben is an ever-popular and quick-witted ringmaster.
Amazingly just £5 entry (or £4 in advance online)
Doors 6pm for 8pm start.
Monday 18th May 2015
BOBBY MAIR
http://www.bobbymair.com/
Bobby Mair is a dark, honest and loud stand up comic. He's toured Europe, Canada and South Africa. He just starred in his own webseries for Comedy Central UK called The Bobby Mair Show.
On the moving picture box in the UK he's appeared on BBC2's Never Mind the Buzzcocks, Ch4's 8 Out of 10 Cats, BBC3's Russell Howard's Good News, Sweat The Small Stuff, E4's Virtually Famous, Comedy Central's Live at The Comedy Store and KSI's Demolished.
He also wrote this bio. He has no friends to do that for him.
"He's either going to be a huge international comedy star or the funniest homeless guy ever." Jimmy Carr
"A bona fide tour de force." The Guardian
"Will stamp pictures in your brain that may never go away." ★★★★ The Scotsman
KEITH FARNAN
http://www.keithfarnan.com/
Having appeared on BBC's Michael Mcintyre Comedy Roadshow as well as adapting his own comedy documentary for RTE, Money, Money, Money: Keith Farnan versus the Economy, Keith has just topped an outstanding eighteen months by appearing at the Montreal Just For Laughs All Access show for the Canadian Comedy Network and Hollands highest rating comedy show, The Comedy Factory. In America, Showtime have Keith has appeared on their new standup show, Live From Amsterdam, which brings together the best American and European comedians working today.
He has performed as a stand-up all over the world, from Montreal to Amsterdam to Hong Kong. His four Edinburgh Festival shows have proved a powerful mix of the personal and the political and have sold out their runs at the major comedy festivals in the UK as well as the Soho Theatre and Royal Festival Hall in London.
"Artful, satirical…with a lightness of touch and a hefty helping of roguish Celtic charm." The Sunday Times
"If Eddie Izzard had been Irish, he'd surely have turned out a lot like Keith Farnan." The Scotsman
DARIUS DAVIES
http://www.dariusdavies.com/
Back in 2007, Darius Davies began his comedy career gracing the stages of the open mic nights in New York. Pretty swiftly, his unique brand of high octane comedy got him noticed and he won an MTV New Talent contest; opening the door for Darius to strut his stuff on MTV America.
Darius was almost certain that this taste of stardom would lead to unrivalled fame in the UK, so he hopped overseas and in the blink of an eye (four years later) he found himself gigging regularly up and down the beautiful British Isles. With a particular style akin to a performance poet or faith healer, Darius commands his audience with wonderful charisma – an American style comedian with British soul. A distinct voice in a sea of ubiquity – Darius is fearless in his belief in what is funny and forging his own path. This is high energy, captivating stand up comedy fuelled with passion, soul and wit.
He also has the best routine about electrical plugs you will ever hear.
"Brilliant, hilarious, outstanding." ★★★★★ Broadway Baby
"A near faultless and original set, which would not look out of place on Live At The Apollo. Moreover, Davies has something to say." ★★★★ Scotsgay
STEPHANIE LAING
www.stephanielaing.co.uk/
Goofy and peculiar, Stephanie Laing's comedy is partway between the needy oddness of Maria Bamford and the upbeat affability of Josie Long. Her material is a mix of silliness, filth and unusual observations, underpinned by a disarming honesty which makes her seem charmingly vulnerable.
"Truly commanded the crowd. Disgusting and delightful in equal measure. She is definitely one to watch." Three Weeks
AND YOUR RESIDENT HOST:
BEN VAN DER VELDE
www.benvandervelde.com
Small, hairy, opinionated, enthusiastic, friendly, Madagascan and daft. 85.7% of these adjectives can be applied to your host Whether compering the comedy stage at Bestival, gigging at one of the nation's favourite comedy clubs or just displaying his trademark total lack of hand-to-eye co-ordination, Ben is an ever-popular and quick-witted ringmaster.
Amazingly just £5 entry (or £4 in advance online)
Doors 6pm for 8pm start.
Monday 25th May 2015
TOM ALLEN
www.tomindeed.com
In 2005 Tom Allen won the competition So You Think You're Funny in Edinburgh and went on to win the BBC New Comedy Award later that same year. Since then he has performed at Montreal festival Just For Laughs, on tour in the US with Eugene Mirman and Reggie Watts and in the last two years has made his debut at Sydney, Adelaide and Melbourne Comedy Festivals. He has also performed his own show at the Edinburgh Festival for the past six years and supported Sarah Millican and Josie Long on tour.
As an actor he has performed in Colour Me Kubrick with John Malkovich, Starter for Ten with James McEvoy and the Stephen Frears film, Tamara Drewe. Tom plays Pip in the Sony Award winning Bleak Expectations. He grew up in Bromley. As a teenager he was the youngest member of the Noel Coward Society.
He responds well to strong women and deadlines.
"Tom Allen, a great storyteller whose ability to provide riotous entertainment deserves to net him a wider audience…his live work sees him telling outlandish tales from his seemingly very eventful life. Allen is one of life's true eccentrics, a being who exists at an angle to the rest of us." The Guardian
"One of the funniest acts on the circuit…he has continued to storm every gig he does."
GQ Magazine
PHIL WANG
http://www.philwang.co.uk/
Confident nerd and feminist creep Phil Wang brings his wry outlook and laid-back style to talk about Chinese people, "the ladies", and Batman at one point. Phil continues to cement his reputation as 'an intelligent, attuned observer' (The Scotsman), with his thoughts on love, race, and yum-yums.
As seen on Radio 4's Fresh From the Fringe and as heard on Radio 1's Comedy Live Lounge.
"Certain belly laughs." ★★★★ Sunday Times
JACK CAMPBELL
@yourboyjc
JACK CAMPBELL is a hardworking and hilarious comedian who reached new heights in 2014 when he was outright winner of the English Comedian of the Year Competition. Not that Jack is any stranger to taking home the trophy – the Nottingham Comedy Festival Best Newcomer of 2012 sits on his mantlepiece already. As well as his high profile competition wins he has also been runner up in both the Hilarity Bites New Act of the Year 2014 & Tickled Pig Student Competition Runner 2012.
"Jack Campbell secured the English Comedian Of The Year title by offering up the most original take on things, even though by wider standards he's still a fairly traditional act. As a former teacher, he too had run-ins with streetwise youth, and the childishness of their banter is entertainingly described." Chortle
"Gets Hearty Laughs, 100% Funny." Broadway Baby
CANDI GIGI
@Candy_gigi
Candy Gigi is a Hackney new act of the year finalist and won the 2014 Malcom Hardee award for most comic originality.
"For doing the insane well, you need look no further than the unforgettable Candy Gigi. Her intensity, commitment and full-on originality make for an experience of hilarious, raw insanity that's rarely matched." Steve Bennett, Chortle
AND YOUR RESIDENT HOST:
BEN VAN DER VELDE
www.benvandervelde.com
Small, hairy, opinionated, enthusiastic, friendly, Madagascan and daft. 85.7% of these adjectives can be applied to your host Whether compering the comedy stage at Bestival, gigging at one of the nation's favourite comedy clubs or just displaying his trademark total lack of hand-to-eye co-ordination, Ben is an ever-popular and quick-witted ringmaster.
Amazingly just £5 entry (or £4 in advance online)
Doors 6pm for 8pm start.
Monday 1st June 2015
LUISA OMIELAN
http://www.iloveluisa.com/
Luisa Omielan is the woman behind one of the biggest stand-up hits of the decade. Her debut solo show 'What Would Beyonce Do?!' proved unbelievably popular and has so far had 5 sell out runs at London's Soho Theatre. 2 at the Edinburgh Fringe Festival and in Estonia, LA, New York and Singapore.
She is a high-energy, enthusiastic performer capable of engaging any audience, improving the atmosphere and putting the entire room in a great mood. Luisa has been featured in Grazia, Stylist, Womens Hour, BBC Radio 1, Gaydio, Handbag.com, Vogue.com, Fabulous Magazine, Marie Claire, Cosmopolitan and The New York Times. She can currently be heard on BBC Radio 2 with her own show 'Luisa Omielan's Party' and gigging around the country with her current show 'Am I Right Ladies?!' another 5-star follow-up to WWBD?
"Omielan is crystal-clearly a mainstream star in the making." The Guardian
"Omielan is fierce and fabulously funny in equal measure." METRO *****
"Fresh, frank and fearless, a gutsy new star is born." The Daily Telegraph
"Intense, funny and manic soul-baring comedy." Chortle ****
OLAF FALAFEL
http://www.olaffalafel.com/
A unique mixture of one-liners and Scandinavian-tinged stories has earned Olaf the purely fictitious title of 'Sweden's eighth funniest comedian'. His recent exploits include coming second in the 2014 Laughing Horse New Act of the Year, beating the Comedy Store's infamous Gong Show (twice just to show off!) being crowned the 2013 Golden Jester and also being named Last Minute Comedy Club's New Act of 2013.
"A mixture of audience interaction and jokes worthy of Milton Jones. His easy confidence and a sense of performance endeared him to the crowd." Chortle
"He's like Thor but way funnier and with a smaller hammer." Tony Law
TOM GOODLIFFE
http://tomgoodliffecomedy.wordpress.com/
Emerging from the renowned comedy hotbed of accountancy, award-winning comedian Tom Goodliffe has quickly made a name for himself with his unique blend of smart gags, charming storytelling and a hugely likeable stage persona.
Tom quickly established himself on the stand-up scene with appearances in the finals of three new act competition, winning the annual Beat The Frog World Series in 2009. He is also a two-time winner of both the weekly Beat The Frog and Comedy Cafe new act night, and was selected for the prestigious Pleasance Comedy Reserve at the Edinburgh Fringe in 2010.
Since then he has supported The Boy With Tape On His Face on tour, starred in a multiple 5-star reviewed kids show 'Bec and Tom's Awesome Laundry' and performed at some of the biggest comedy clubs in the land.
"Clever gags and bumbling charm… you have to admire the ambition and intelligence." The Scotsman
"Gets whoops and applause in all the right places." Chortle
CAROLINE MABEY
http://www.carolinemabey.com/
Caroline is the perfect mix of total fruitloop and mean gag-writer – always beguiling and regularly side-splitting. She has worked as an animator on the warped BBC2 cult show 'Monkey Dust' and was part of the team behind the popular London comedy film night Popcorn Comedy.
"The slightly deranged offspring of a menage a trois between Vic Reeves, Harry Hill and Floella Benjamin." Bruce Dessau, Evening Standard
"Fabulous off the wall lines… will endure in the memory long after you've forgotten every word from the big-name stand-ups." Steve Bennett, Chortle
"Kooky, quirky and delicious." Time Out
Amazingly just £5 entry (or £4 in advance online)
Doors 6pm for 8pm start.
Monday 8th June 2015
MICHAEL FABBRI
http://www.michaelfabbri.com/gigs/
CHORTLE AWARD NOMINEE 2012 – BEST CLUB COMIC
With a dark and honest approach to some of life's more touchy subjects Fabbri manages to effortlessly slip between some harsh, controversial topics to light-hearted silliness to make for a refreshingly eclectic and brilliantly funny act.
Michael Fabbri quickly stamped his mark on the UK circuit appearing in the 2003 final of Channel 4's 'So You Think You're Funny?' and rapidly earned a reputation as one of the most promising up and coming comedians on the circuit; A reputation that he is living up to, regularly performing for the best clubs in the country.
"Fabbri's distinctively off-kilter views and easy shifting of gears between bewilderment and acute perception is effective…An entertaining hour." Chortle
"He is an amiable and engaging storyteller and his tales from various points in his life are liberally peppered with excellent punchlines." **** The List
JEN BRISTER
http://www.jenbrister.co.uk/
After performing in front of the legendary Spike Milligan and receiving the luminous and prestigious title of having 'a great pair of Bristols,' Jen knew that comedy was the way forward. So with the help of two jokes and a push up bra she was on her way…
Since that heady day Jen has performed stand up in clubs all over the country (literally), taken numerous critically acclaimed shows up to the Edinburgh and Adelaide Festivals and presented for BBC 6 Music.
"Outrageously Funny." Metro
"Gorgeously talented." Time Out
JAMES LOVERIDGE
http://www.jamesloveridgecomedy.co.uk/
Drawing on the most embarrassing recesses of his own life James is a hilarious story teller who captivates and entertains audiences with his cheeky yet charming personality. Having performed all over the country as well in Sydney and the Edinburgh Comedy Festival, James has established himself as one to watch on the London comedy circuit.
"He had us in stitches throughout a polished yet ever-evolving act, with asides and quips just as strong his actual jokes." The Skinny
AND YOUR HOST:
YIANNI
http://www.ycomedian.com/
Yianni is a headliner all around the world with a mind as sharp as a ginsu blade. His ability to deliver smart but accessible laugh packed material and also to improvise skilfully with whatever a room throws at him combine to create a truly unique experience. He regularly performs hour long shows at the Edinburgh and Melbourne comedy festivals.
"Stunningly good." The Scotsman
Amazingly just £5 entry (or £4 in advance online)
Doors 6pm for 8pm start.
Monday 15th June 2015
DAVID TRENT
http://www.davidtrent.co.uk/
EDINBURGH FESTIVAL BEST NEWCOMER NOMINEE
David Trent is a phenomenon. David Trent singlehandedly failed to make any impression whatsoever on the UK comedy scene since August 2006 until he went to Edinburgh in 2012 and smashed the living shit out of it with his total sell out, Edinburgh Comedy award nominated show "Spontaneous Comedian".
David Trent would like to repeat the fact that his Edinburgh Show, "Spontaneous Comedian" TOTALLY SOLD OUT IT'S ENTIRE RUN IN THE WORST YEAR FOR EDINBURGH SALES EVER. David Trent is aware that the venue only held 56 seats. David Trent failed to win the award. It did not kill him. It only made him stronger, made him stand a little taller, made him a fighter.
David Trent was a 2011 finalist in the historic 'Hackney Empire New Act of The Year' competition. This was the year that the prestigious competition moved from the Hackney Empire to the Barbican and became known as 'The Barbican New Act Of The Year (Formerly Known As The Hackney Empire New Act Of The Year Competition) Competition' – a name with absolutely no cachet whatsoever within the comedy industry.
David Trent has never been on the television in any capacity as a comedian. This terrible omission will finally be rectified in 2013 when he appears on Channel 4's "THE 50 FUNNIEST MOMENTS OF 2012" – a show that is almost certainly going to change the face of comedy in the UK if not the entire world. David Trent wrote this himself.
"A double act with a Dell Studio 17 that will live long in the random-access memory." The Guardian
"His use of video, animation and repetition is brilliant and unique…genuine originality." Chortle
"The sort of bold, upfront attitude that usually heralds a major Fringe talent." Scotsman
"A creator of bold, category-defying comedy." Stage
CARLY SMALLMAN
http://www.carlysmallman.com/
Purveyor of frank, hilarious and musical filth Carly Smallman has been leaving audience in stitches since she hit the comedy circuit in 2009. Since then she's appeared on 'The Rob Brydon Show' (BBC2) and will soon be performing at the GQ Comedy Gala at the Hammersmith Apollo.
"Smallman already has the presence of a 20-year comedy veteran. Her delightful appearance and cheery persona juxtaposed with wonderfully filthy songs make her the most exciting female act in the country right now." GQ Magazine
"Delightfull ebullient." Time Out
JOSHUA ROSS
@joshyross
Josh hit the ground running when he started comedy, winning or placing in just about every new act final in his first couple of years. And the trophies keep on coming as the North London comedy wunderkind was crowned Jewish Comedian of 2014, as well as Leicester Square Theatre New Act. His set combines self-deprecating one-liners and more personal stories influenced by comedians like Emo Philips, Dan Antopolski and Harry Hill.
"Impressively distinctive and unpredictable… flashes of inspiration in short, sharp one liners." Chortle
AMY HOWERSKA
@howerska
A co-host of legendary Edinburgh late night show Spank, Amy has been honing her stand-up trade for the past few years, sharing erudite tales of her own daft life as the daughter of daredevil parachute instructors.
"A charming Welsh live wire." London Is funny
"Superb set, gnarly, gutsy, like ski jumping in the nude." Phil Kay
AND YOUR HOST:
PAUL DUNCAN MCGARRITY
http://paulduncanmcgarrity.co.uk/
Archaeologist by day, comedian (and occasional crime-fighter) by night, Paul is a charming, eloquent and big-hearted storyteller, whose tales of awkwardness at school, on worksites and when eyeball-to-eyeball with a Ugandan rebel leader have left audiences in delighted bit and pieces the nation over. He is also co-presenter on 'The Tangentlemen' podcast along with our resident host Ben.
"Like a very tall, funny, excited child." The Scotsman
"Practically bursting with energy… a hard act to follow." Three Weeks
Amazingly just £5 entry (or £4 in advance online)
Doors 6pm for 8pm start.
HISTORY & INFORMATION The award winning The Good Ship Comedy Club is set in the heart of Kilburn. It's not only become the go-to venue for comedy for the locals of Kilburn, Queens Park, Maida Vale, Willesden and Cricklewood but its amazing line ups also draw in the crowds from much further afield as audiences come to see some of the top national and international acts the comedy circuit has to offer.
  From hot new 'up and comers' to the familiar faces of the televisions biggest comedy shows The Good Ship Comedy Club has seen the who's who of comedy come and play this wonderful north west London venue. Special guest have previously included Omid Djalili, Reg D Hunter, Richard Herring, Josie Long, Simon Munnery, Stewart Lee and many many more!
2008……
A&B Aaron Counter Adam Bloom Adam Tempest Alfie Brown Amadeus Martin Andi Osho Andrew Lawrence Andrew O'Neill Andrew Watts Andy Zaltzman Asli Akbay Ben Van Der Velde Benny Boot Brett Goldstein Broderick Chow Carl Donnelly Charlie Baker Chris Martin Chris Mayo Christina Martin Claire Stroud Colin Owen Craig Campbell Dan Antopolski Dan Evans Dan Thompson Darshan Sanghrajka David Meech David Whitney Del Strain Dizzy Bryan Donald Mack Duncan Bolt Dylan Bray Erich McElroy Gareth Beliner Gary Colman Gary Delaney Gerry Howell Grainne Maguire Hal Cruttenden Hannah Dunleavy Helen Arney Henning Wehn Hils Barker Holly Burn Holly Walsh Iain Lee Ian Cognito Ilan Elson Schwab Imran Yusef James Mullinger James Sherwood Jane Bostock Jane Hill Janey Godley Jarred Christmas Jason John Whitehead Jason Rouse Jessica Fostekew Jim Grant Jimmy McGhie Jo Caufield Jo Romero Jody Kamali Joe Bor Joe Wilkinson Joey Page Jon Richardson Jonathan Elston Josh Howie Juliet Meyers Kate Smurthwaite Kevin Precious Kevin Shepherd Lee 'Nelsy' Nelson Lewis Shaeffer Lou Sanders Lucy Porter Luke Toulson Mark Allen Mark Restuccia Martin Davies Matt Crosby Matt Green Matt Kirshen Matthew Earley Matthew Osbourne Maureen Younger Meryl O'Rourke Michael Fabbri Michael Legge Mike Belgrave Mike Manera Mike O'Donovan Milton Jones Nat Luurtsema Nathan Caton Nick Cowen Nick Doody Nick Page Nick Pettigrew Norman Lovett Paddy Lennox Pat Burtscher Patrick Monahan Paul F Taylor Paul Harry Alan Paul Ricketts Paul T Eyres Pippa Evans Prince Abdi Rachel Anderson Reginald D Hunter Richard Coughlan Richard Herring Richard Sandler Rob Coleman Rob Deering Robin Ince Roddy Fraser Ronnie Rigsby Rosie Wilby Ross Ashcroft Sajeela Kershi Sara Pascoe Scott Capurro Shazia Mirza Simon Fielder Simon Munnery Sion James Sol Bernstein Stephen Carlin Stephen Merchant Steve Day Steve Hall Steve Parry Steve Weiner Stewart Lee Stuart McCure Sully O'Sullivan Suzy Bennett Terry Saunders Terry The Odd Job Man The Dog Eared Collective Tiernan Douieb Tiffany Stevenson Tom Goodliffe Tom Wrigglesworth Tomi Walamies Tommy Mack Tony Cowards Tony Law Trevor Lock Wez Zaharuk Will Hodgson Wilson DixonZoe Lyons
2009…..
Aaron Counter Adam Bloom Adam Tempest Al Pitcher Albion Gray Alex Maple Alyssa Kyria Amy Button Andrew Lawrence Andrew Stanley Andrew Wallace Ava Vidal Ben Norris Benny Boot Bob Mills Bobby Slayer Brendon Burns Brett Goldstein Brett Sharpe Brian Gittins Broderick Chow Broken Biscuits Cardinal Burns Carl Donnelly Catie Wilkins Chris Addison Chris Martin Chris Mayo Chris Molineux Christian Lee Craig Murray Crispin Flintoff Daniel Hoy Daniel Rigby Danielle Ward Darren Ruddell Dave Thompson David Meech David Mulholland David Whitney Del Strain Doc Brown Eric Lampaert Fergus Craig Gary Coleman George Ryegold Gerry Howell Grainne McGuire Helen Arney Henning Wehn Henry Ginsberg Henry Paker Hils Barker Holly Burn Holly Walsh Howard Read Ian Cognito Ian Stone Imran Yusuf Inder Mancoha Isy Suttie Jack Whitehall James Acaster James Kettle James Mullinger Jane Hill Janice Phayre Jessica Fostekew Jim Grant Joanna Neary Joanne Lau Joe Bor Joe Lycett Joe Rowntree Joe Wilkinson John Gordillo John Kearns Joleed Farah Jon Brittain Jon Kudlick Jon Richardson Josh Howie Josh Widdicombe Josie Long Julian Dean Juliet Meyers Kevin Dewsbury Lee 'Nelsy' Nelson Lenny Beige Lenny Peters Liam Mullone Liz Carr Luke Benson Luke McQueen Luke Roberts Luke Stephen Luke Toulson Maff Brown Magnus Betner Mark Dandy Mark Restuccia Martin Davies Matt Green Matt Kirshen Matt Rudge Matthew Crosby Meryl O'Rourke Mike O Donovan Mike Wilmot Milton Jones Miriam Elia Moonfish Rhumba Nathaniel Metcalfe Nick Helm Nick Rado Papa CJ Pappy's Fun Club Pat Burtscher Pat Monahan Paul Foot Paul Harry Allen Paul McCaffrey Paul T Eyres Pete Firman Phil Kay Phil Nichol Pippa Evans Prince Abdi Quincy Rachel Stubbings Reg D Hunter Richard Herring Richard Sandling Rob Coleman Rob Deering Rob Rouse Robert White Robin Ince Roddy Fraser Roland Gent Rowena Hayley Ryan McDonnell Sajeela Kershi Sanderson Jones Sara Pascoe Scott Capurro Seann Walsh Shappi Khorsandi Shazia Mirza Simon Donald Simon Munnery Stuart Black Stuart McCure Stuckey and Muray Susan Murray Tania Edwards The Roaring Boys Tim Clark Tom Basden Tom Goodliffe Tom Rosenthal Tommy Campbell Tony Law Trevor Lock Vikki Stone Wes Zaharuk Wouter Meijs Yari Perelmuter Zoe Lyons
2010…..
Abandoman Adam Bloom Adam Tempest Addy Van De Borgh Adeel Amini Al Pitcher Alex Maple Alex Mariony Alex Perry Alexsis Dubus Andrew Doyle Andrew Lawrence Andrew O'Neil Ashley Frieze Ava Vidal Bobby Carroll Broderick Chow Bryan Lacey Bryan Walsh Carey Marx Carl Donnelly Catie Wilkins Celia Paquola Chris Mayo Chris Norton Walker Chris Stokes Christian Manley Christian Reilly Chuquai Billy Claire Stroud Colin Owens Damian Kingsley Damion Larkin Dan Antopolski Dan Louw Dan Wright Daniel Rigby Daniel Smith Danny Hurst Danny Steele Darrin Rose Darshan Sanghrajka Dave Twentyman David Baker David Bibby David Whitney Del Strain Diane Morgan Doc Brown Dougie Dunlop Ed O'Meara Edward Aczel Eric Lampaert Erich McElroy Gareth Morinan George Ryegold Gerry Howell Gordon Southern Hannah Warman Henning When Henry Ginsberg Hils Barker Holly Burnk Holly Walsh Ian Stone Imran Yusuf Ione Harding Isy Suttie Iszi Lawrence James Sherwood James W Smith Jamie Glassman Jen Brister Jessica Fostekew Joe Bor Joe Rowntree John Kearns Johnny Armstrong Jonathan Elston Josh Howie Josie Long Julian Deane Kate Smurthwaite Keith Platt Kishore Nayar Lenny Peters Liam Mullone Liam Speirs Lindsay Sharman Liz Carr Loretta Maine Lou Sanders Luke Graves Luke Stephen Magnus Betner Marcel Lucont Mark Restuccia Mark Simmons Martin Hill Matt Green Matt Hatdock Michael Mooney Mickey Anderson Mike Manera Mike O Donovan Mike Wozniak Milton Jones Naz Ozmanoglu Neil Cole Neil McFarlane Nick Helm Nick Revell Ninia Benjamin Nishant Kumar Nobbo Johnson Patrick Monohan Paul Harry Allen Paul Ricketts Paul Sinha Paul T Eyres Pete Teckman Peter Firman Phil Nichol Philberto Pippa Evans Rayguns are Real Enough Rhys Jones Ro Campbell Rob Deering Roland Gent Rosie Wilby Sanderson Jones Scott Capurro Shazia Mirza Simon Feilder Simon Munnery Stephen Grant Steve Hall Susan Murray Suzi Ruffell Sy Thomas Taff Khaliq Tania Edwards Toby Muresianu Tom Allen Tom Rosenthal Tommy Etlling Tony Law Trevor Lock Luke Benson Wes Zaharuk William Andrews Yariv Perelmuter Zoe Lyons
2011…..
Abandoman Adam Buxton Adrian Poynton Alex Maple Alex Marion Alfie Brown Andi Osho Andrew Bird Andrew Lawrence Arnab Chanda Asher Treleaven Ben Crellin Ben Target Benny Boot Bethany Black Bobby Carroll Bobby Mair Brett Goldstein Bridget Christie Bryan Walsh Carey Marx Carly Smallman Chris Martin Dan And Dan Dan Antopolski Dane Baptiste Daniel Smith Danielle Ward Darrin Rose Darshan Sanghrajka Dave Hill David Mills David Shore David Whitney Dylan Bray Eddie Kadi Ellie Taylor Elliott Tiney Fredrick Andersson Gareth Morinan Gary Tro Gavin Inskip Gordon Southern Grainne Maguire Hannah Warman Helen Arney Henry Ginsberg Holly Burn Holly Walsh Horse and Louis Ian Smith Imran Yusuf Inder Manocha Inel Tomlinson Iona Dudley-Ward James Acaster James W Smith Javier Jarquin Jay Cowle Jay Foreman Jen Brister Jess Fostekew Jigsaw Joe Bor Joe Wells Joe Wilkinson Joel Dommett Jonny Awsum Joseph Wilson Josh Howie Josh Widdicombe Josie Long Julia Clark Juliet Meyers Kelly Kingham Kishore Nayar Lateef Lovejoy Laura Carr Lou Sanders Lucy Porter Luke Benson Luke Graves Mae Martin Marcel Lucont Mark Restuccia Mark Stephenson Markus Birman Martin Croser Matt Green Matt Richardson Matthew Crosby Matthew Highton Max Dickens Meryl O'Rourke Michael Fabbri Miles Lloyd Milton Jones Mitch Benn Mr. Cee Nathan Cassidy Nick Helm Nick Sun Ninia Benjamin Nishant Kumar Pappy's Pat Burtscher Paul Harry Allen Paul Ricketts Paul Sinha Paul Sweeney Pete Firman Peter Buckley Hill Phil O'Shea Phil Wang Rayguns Look Real Enough Rhys Jones Rob Deering Robert White Rosie Wilby Sal Stevens Scott Capurro Simon Feilder Steve Aruni & Henry the Hoover Steve Day Steve Furst Stuart Goldsmith Suzi Ruffell Tez Ilyas The Beta Males Tiernan Douieb Toby Muresianu Toju Dagreat Tom Allen Tom Craine Tom Goodliffe Tom Toal Tom Webb Tommy Ettling Tommy Rowson Tony Law Trevor Lock Vahid Jahangard
2012…….
Aatif Nawaz Abandoman Adam Bloom Adam Hess Aidan Goatley Alex Holland Alex Maple Alfie Brown Alistair Barrie Andrea Hubert Andrew Doyle Andrew Lawrence Andrew O'Neill Andrew Watts Andy Davies Andy Zaltzman Angela Barnes Asher Treleaven Ava Vidal Barnaby Slater Bec Hill Ben Target Brett Goldstein Bryan Walsh Bush McCluskey Carey MarxCariad Lloyd Carly Smallman Celia Pacquola Chris Coltrane Dan and Dan Dan Antopolski Dana Alexander Dane Baptiste Danny Ward Darius Davies David Mills David Whitney Doc Brown Ed Aczel Elis James Ellie Taylor Elliot Tiney Eric Lampaert Gareth Morinan Gary Tro Gerry Howell Giada Garofalo Grainne Maguire Cruttenden Helen Arney Imran Yusuf Inel Tomlinson Iszi Lawrence James Acaster James Mullinger James Redmond James W Smith Javier Jarquin Jay Foreman Jessica Fostekew Joe Bor Joe Lycett Joel Dommett John Hastings John-Luke Roberts Jonny Awsum Johnny and the Baptists Josh Howie Joe Lycett Juliet Meyers Katerina Vrana Katie Mulgrew Kishore Nayar Lateef Lovejoy Lenny Peters Lloyd Griffiths Lucy Porter Luisa Omielan Luke Benson Luke Stephen Mae Martin Marc Burrows Marcel Lucont Marcus Brigstocke Mark Restuccia Mark Smith Marlon Davis Martin Croser Matt Forde Matt Green
2013……
Abandoman Andy Zaltzman Aidan Goatley Andi Osho Andrea Hubert Archie Maddocks Barry Castagnola Bobby Mair Ben Van Der Velde Benny Boot Bob Mills Brian Gittins Bryan Lacey Carey Marx Chris Martin Chris Turner Dane Baptiste Darren Walsh David Jesudason Elliot Steel Fin Taylor Funmbi Omotayo Harriet Kemsley Hal Cruttenden Iain Stirling Ian Stone Isy Suttie Ivo Graham Jack Barry Jack Rooke Jack Samuel Warner Jarred Christmas Jim Tavare Jo Caulfield Joe Bor Joe Rowntree Joe Wells John Hastings John Thomson Jonny & The Baptists Josh Widdecombe Juliet Stephens Katie Mulgrew Keith Farnan Kwame Asante Larry Dean Liam Speirs Lucy Frederick Lucy Porter Luke Graves Mark Restuccia Matt Forde Matt Rees Matt Richardson Mike Wozniak Milo McCabe Mitch Benn Moataz Hamdi Nathan Caton Neil McFarlane Nick Helm Patrick Monahan Patrick Morris Paul Tonkinson Norman Lovett Paul Chowdry Paul F Taylor Paul Thorne Pete Firman Philip Simon Pierre Novellie Piff The Magic Dragon Ria Lina Rhys James Rob Deering Robert White Romesh Ranganathan Rosie Wilby Sam Savage Sam Wong Sara Pascoe Sean McLoughlin Simon Munnery Simon Donald Sol Bernstein Sopie Hagen Stephen Carlin Terry Alderton Tom Davis Tom Deacon Tom Hayward Tom Toal Tom Wrigglesworth Tony Law Vikki Stone Zoe Lyons
2014……
Jim Campbell Holly Walsh David Jesudason Darren Walsh Ed Aczel Matthew Highton Amy Howerska Abandoman Andrew O'Neill Nish Kumar Allyson J Smith Evelyn Mok Chris Coltrane Marcel Lucont Andrea Hubert Amir Khoshokhan The Storybeast Zoe Lyons, Paul F Taylor Sofie Hagen Tez Ilyas Keith Farnan Tom Toal Lee Nelson Olaf Falafel Sir Ian Bowler Joel Dommet Inel Tomlinson Ava Vidal Archie Maddocks Hill & Wheedon Harriet Kemsley Gary Tro Dave Green Ed Gamble Daniel Simonsen Lindsay Sharman Stu Richards Stuart Goldsmith Paul Duncan McGarrity Mat Ewins Derek Ryan Matthew Crosby Andy Zaltzman Angela Barnes James Brann Rob Heeney Mike Wozniak Damian Clark Alfie Brown Ingrid Dahle Richard Todd Chris Martin Tom Deacon Aisling Bea Stella Graham Barry Ferns Ian Stirling Tom Allen Tim Renkow Will Duggan Jimmy Bird Ivo Graham Luke Benson Paul Mcaffrey David Mills Scott Capurro Bec Hill Tommy Rowson Alex Smith Lee Nelson Celia Pacquola Pete Otway Brennan Reece Mark Silcox Richard Soames Hal Cruttenden Matt Rees Ean Luckhurst Adam Rushton John Hastings Pete Johansson Paul McMullan Kishore Nayar Andrew Bird Max Dickens Edd Hedges Mae Martin David Morgan Eleanor Curry Phillip Simon Al Lubel Marcus Olaire Ash Frith Ryan Cull Yacine Bellhouse Tom Rosenthal Garret Millerick Ellie Jane Taylor Jake Lambert Adam Blampied Pierre Novellie Sean McLoughlin Tony Law Jarlath Regan Katie Mulgrew Bobby Mair Josh Howie Alex Edelman Lucy Porter Fin Taylor Stephen Carlin Loretta Maine Peter Brush Sara Pascoe Danny Bhoy Damian Kingsley Carl Donnelly Pat Cahill Jared Christmas Laura Lexx Mark Cram Gary Tro Tony Cowards Tiernan Douieb Joshua Ross Robin Morgan Peter White Sarah Iles Tony Marrese Matt Richardson Juliet Myers Chris Purchase Katherine Ryan Adam Hess Dan Schreiber Johnny Cochrane Romesh Ranganathan Allyson June Smith Fern Brady Alistair Beckett-King Phil Ellis Jonny Pelham Phil Jerrod Richard Sandling John Robins Tony Jameson Tommy Tiernan Elliot Steel Ray Peacock Kiri Pritchard-McClean Alex Perry Toby Hadoke Harriet Dyer Luke Graves Ari Shaffir Jonny Lennard Jessica Fostekew Chris Betts Jamali Maddix Russell Kane Simon Munnery Max Davis Sarah Callaghan Nathan Caton Suzi Ruffell Paul Jones Evelyn Mok Tiffany Stevenson Robert White Caroline Mabey Aidan Goatley Brett Goldstein Masud Milas Mark Smith Joe Lycett Diane Spencer Tom Hayward Milo McCabe Felicity Ward Tez Ilyas Steven Scott Stephanie Laing Chris Stokes Foil Arms & Hog Rory O'Hanlon Don Tran Tom Goodliffe