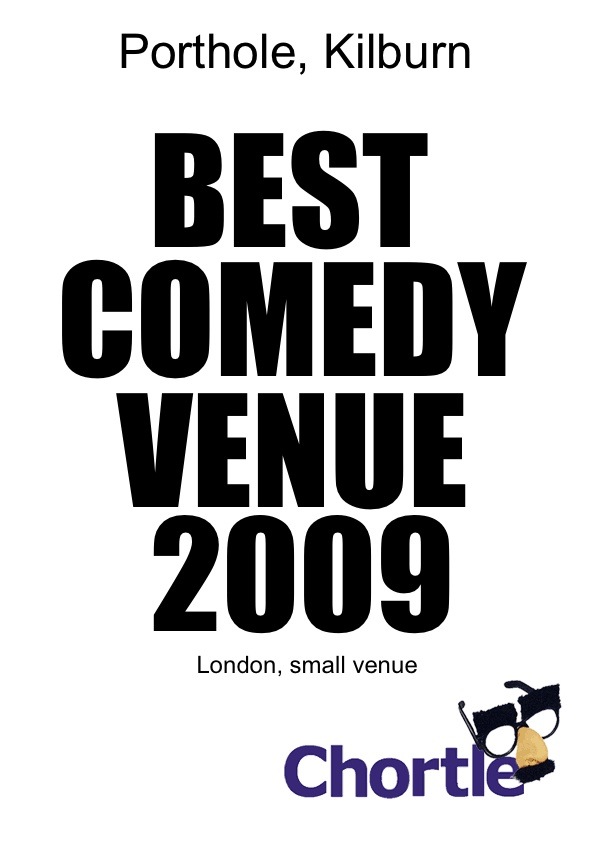 COMEDY
Join us every Monday from 8pm for the best in stand up comedy and at just £5 (or £4 in advance) entry fee there is not a better value night of Comedy to be had!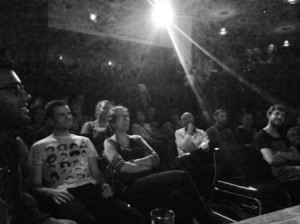 You can book tickets in advance here: WHAT'S ON PAGE, or just by scrolling down, finding the gig you want to come to and hitting 'CLICK HERE TO BUY TICKETS'. To keep updated on line-ups, special offers and ticket news follow us on Twitter @GoodShipComedy or LIKE our Facebook page!
**Once purchased, tickets cannot be exchanged or refunded, unless a performance is cancelled. Programme and artist details are published in good faith; however, occasionally, for reasons beyond our control, changes may be necessary. All tickets will be offered subject to availability at the time of booking.**
You can also sign up to our Mailing List here:
EDINBURGH PREVIEW SEASON!
Monday 4th July 2016
TEZ ILYAS – MADE IN BRITAIN
http://tezilyas.com/
Last year Tez Ilyas experienced something that turned his world upside down. In this hotly anticipated follow up to his 2015 smash hit debut, TEZ Talks, this smart and subversive rising star is back with another bold and deeply personal show. As seen on BBC One, BBC Two, BBC Three, ITV2, Channel 4, E4, Sky Arts and star of BBC Radio 4.
"Sharp, timely satire, delivered with a cheekily winning smile." Independent
"Blackburn-born Ilyas has a slickness more reminiscent of US comics, and the gags to back it up, though his most prized asset could yet be his bold, subversive streak." The Guardian
JIMMY MCGHIE – APOLOGIA
http://www.jimmymcghie.co.uk/
This is Jimmy's sixth solo hour, so according to best-selling author Malcolm Gladwell, that means he's only 9,994 hours away from being brilliant. Not that it's Jimmy's fault it's taking so long.
"Exquisitely done, with a compelling, simmering fury… impressive." **** Chortle
"Funny, candid, confident." Time Out
RHYS JAMES – FORGIVES
http://rhysjames.co.uk/
Don't worry about it. Honestly, it's fine. Just get a ticket to see Rhys James bash out another hour of splash-hit, classic stand-up and definitely cool and not pretentious poetry and all will be forgiven.
"Charismatic, clever and self-aware… Destined for great things." Guardian
"A cut above his humdrum peers." Independent
Amazingly just £5 entry (or £4 in advance online)
Doors 6pm for 8pm start.
Thursday 7th July 2016
JOHN HASTINGS – INTEGRITY
http://www.thejohnhastings.com/
John's visa's expiring, his friends are fighting, and there's been a murder. This deft show about one disastrous day is a compelling piece of comedy storytelling.
"A pleasure to watch." ★★★★ Times
★★★★ Herald
BRENNAN REECE – EVERGLOW
http://www.brennanreece.com/
Hello! I'm the English Comedian of the Year and this is my debut show. In Australia it sold out – I know that sounds like bragging, but I don't know another way to explain that people liked it. I've also appeared on BBC, ITV, E4 and supported Joe Lycett on tour. Still bragging. I just really like doing comedy and if you come and see me, I reckon you'll like it too. Best Show (nominee), Fringe World Australia.
"Powerfully entertaining. Unstoppable force." Chortle
"Hilarious rubber faced bright young talent." Stage
Amazingly just £5 entry (or £4 in advance online)
Doors 6pm for 8pm start.
Monday 11th July 2016
TONY LAW – A LAW UNDO HIS-ELF WHAT WELCOME
http://www.mrtonylaw.com/
Law welcome to journey with me, earth bones funny at personal best. Jump towards. Three-time Chortle Award winner, Amused Moose Best Show winner and Fosters Edinburgh Comedy Award nominee.
"One of stand-up's premier goons, heroically committed to nonsense, knight errant of the dizzy non-sequitur." Guardian
"The living absurd comedic incarnation of the Fringe." ***** Skinny
"Chaos has rarely been so finely constructed and this much fun." **** The Times
"I can't recommend this show highly enough. Tremendous comedy. Really great." Tony Law
LIZ MIELE – MIND OVER MELEE
http://lizmiele.com/
Liz Miele's hour stand-up show is about her experiences traveling through life and Europe as an anxiety-ridden American. She jokes about her struggles with her physical health, mental illness in her family, dating, traveling through Europe alone and coming to grips with getting older and being an adult, all with a skewed logic of an angry New Yorker trying to make sense of it all.
"Miele's dry, no-nonsense stories – mainly about relationships and cats – are packed with smart lines and peppered with unexpected, vivid imagery." Time Out
JULIET MEYERS – THIS FLIPPING RESCUE DOG HAS RUINED MY LIFE
@julietmeyers
Juliet (Writer on Sarah Millican TV prog) and her dog have issues. A show about unconditional love, anxiety and peeing on things.
**** Chortle
"Devilish." Scotsman
Amazingly just £5 entry (or £4 in advance online)
Doors 6pm for 8pm start.
Thursday 14th July 2016
SHAPPI KHORSANDI
http://www.shappi.co.uk/
Shappi established herself as one of the country's finest comedians in 2006 with her sell out Edinburgh show, Asylum Speaker. This show lead to the publication of her childhood memoirs, "A Beginner's Guide To Acting English", her best selling literary debut.
In typical Shappi style, this show told the story of how her family were forced to flee Iran and gain asylum in the UK. Her father's popularity as a satirist attacking the regime has ensured they cannot return to Iran.
As Shappi says, "obviously there's free speech in Iran, but little freedom after you've spoken."
Shappi's career has taken her to all corners of the globe, she has appeared on countless TV & Radio shows including; Mock The Week, 8 Out Of 10 Cats, Have I Got News For You, QI, Just a Minute & other flagship radio 4 programmes.
She is proud of being a "spit & sawdust" standup & one of her favourite things is pulling on her wellies, trudging through muddy fields, and performing at every music festival which has a comedy tent – from Glastonbury to Secret Garden Party.
She has received an honorary doctorate from Winchester University for her contribution to the arts and recently received the prestigious James Joyce award from Dublin University.
She is also currently hoping to receive an apology from Ealing Council for consistently failing to remove her bins on time.
Shappi has taken part in the iconic television & live show for Amnesty Internation, The Secret Policeman's Ball, as well as several series of Live At The Apollo & Michael McIntyre's Comedy Roadshow.
She has yet to learn to drive.
"Don't be fooled by her innocent looks, she packs a deceptively powerful punch." Evening Standard
"Both adorable and daring, a rare combination… Khorsandi has star quality." The Independent
ADAM ROWE – BITTERSWEET LITTLE LIES
@adamrowecomedy
Although still in his early twenties, Adam is already one of the most sought after acts in the country and is fast
becoming a favourite at all of the UK's biggest comedy clubs and festivals. This August, 2016 newcomer Adam Rowe
will undoubtedly prove to the industry that he is one of the hottest new acts around.
Delving into the consequences of lying and the problems with honesty, Adam recalls a small fabrication that massively impacted his life; a lie he told his father about his mother when he was ten, which consequently led to their separation and later divorce. But not everything is as it may first appear, and maybe every lie spoken has its own bittersweet consequences.
"Nothing short of prodigious." The Skinny
"True comic brilliance." Liverpool Echo
GARY TRO – SupercalifragilisticexpiGARYTROcious
http://www.garytro.co.uk/
Gary Tro has spent his life with one foot out the door. But now the door's closing. This is a stand-up comedy show about commitment… maybe.
"Excellent, fresh material with a fresh style." Comedy Store
Amazingly just £5 entry (or £4 in advance online)
Doors 6pm for 8pm start.
Monday 18th July 2016
ELLIE TAYLOR – INFIDELLIETY
http://www.ellietaylorcomedy.com/
As seen on 'Mock the Week', '8 out of 10 Cats' and 'The John Bishop Show', Ellie Taylor warms up for the Edinburgh Festival with her new show all about that pesky bit of marriage known as monogamy. At least, that's what it was about when she wrote this blurb. It could be 60 minutes on budgies by now.
"Radiates natural charisma…blessed with great flair." The Guardian
"Frequently hilarious." Metro
"Smart, self mocking and telegenic…it's hard to see what's going to get in Taylor's way." The Scotsman
SAM FLETCHER – DAFTWERK
http://www.sam-fletcher.com/about.html
The Edinburgh Comedy Awards Best Newcomer nominee and CBBC star, Sam Fletcher, presents his usual heady, mid-afternoon blend of jokes, lo-fi showbiz flair, idiotic theatrics and some genuine (sort of) magic tricks.
"What I come to Edinburgh for… a total pro." **** The Times
"An uplifting hotch-potch packed with content… put simply no other show has made me smile so much this year." **** Independent
"Sam Fletcher mixes gags, drawings, tricks and games. A true indie comic." **** Time Out
ERICH MCELROY'S ELECTILE DYSFUNCTION
http://www.erichmcelroy.com/
It's not hard to be President, but it is hard to understand the most dysfunctional presidential election ever. Erich's got the stars, the stripes and the spunk to explain it. American-born, but now British-based, Erich has appeared on BBC Breakfast, Newsnight, STV, Sky News, and BBC Radio 5 Live talking comedy, politics and translating the jacked-up, monster truck that is the US Presidential election.
"Well worth it, even if you're not in the least bit political." Edinburgh Evening News
"A show worth seeing." Mirror
"A box worth ticking." Metro
Amazingly just £5 entry (or £4 in advance online)
Doors 6pm for 8pm start.
Thursday 21st July 2016
MAX & IVAN – OUR STORY
http://maxandivan.com/
It's time to get personal. In an extraordinary true story, Foster's Edinburgh Comedy Award nominees Max & Ivan (BBC Two's W1A, BBC Radio 4's Casebook of Max and Ivan) introduce the world to two never-before-seen characters; themselves. Directed by Tom Parry.
"Astonishing: fast-paced and unflaggingly funny." ***** The Times
"Truly outstanding individual performances." ***** Edinburgh Evening News
"First-rate comic acting." **** Scotsman
"Max and Ivan are the real deal." **** Guardian
"Undoubtedly superstars of tomorrow." GQ
WILL DUGGAN – A MAN GATHERING FISH
@WillDuggan
The hotly anticipated debut show from one of the stars of Foster's Award-winning Funz and Gamez. Will has arranged all his grubby little opinions into an hour and is presenting them thusly.
Amazingly just £5 entry (or £4 in advance online)
Doors 6pm for 8pm start.
Monday 25th July 2016
JAMES ACASTER – RESET
http://www.jamesacaster.com/
James Acaster finds himself with something to look forward to. Something he's always wanted. Something we all want. Foster's Edinburgh Comedy Award Best Show nominee 2012, 2013, 2014 and 2015.
"There's no one better at constructing a show than Acaster." Guardian
"Comic genius." Evening Standard
"He really is rewriting the comedy rulebook." Time Out
"Continues to stun with boundless creativity and technical mastery." Scotsman
"If Oxford wants to study stand-up in depth, Acaster is a good place to start." Sunday Times
FIN TAYLOR – WHITEY MCWHITEFACE
http://fintaylor.com/
Taylor the "filth maestro" (Time Out) takes on the ickiest thing there is! Being white.
Set 'potential for backfire' to maximum. Taylor follows up last year's show Stink, which The Scotsman called "the punchiest, densest, most wide-ranging hour of stand-up at the fringe", with an hour that's just about one thing.
"A brilliant analysis of white privilege… masterful stand-up." The Scotsman
"Says honky and cracker more than Reg D Hunter in his prime." The List
Amazingly just £5 entry (or £4 in advance online)
Doors 6pm for 8pm start.
Thursday 28th July 2016
NISH KUMAR – ACTIONS SPEAK LOUDER THAN WORDS, UNLESS YOU SHOUT THE WORDS REAL LOUD
http://www.nishkumar.co.uk/
A comedy show about history, democracy and capitalism. As seen on Live at the Apollo and Have I Got News for You. Edinburgh Comedy Award nominee 2015. Rose d'Or winner – Best Radio Comedy. Sell-out show 2014 and 2015.
"Utterly brilliant." ***** Time Out
"A masterclass by a no-frills stand-up at the height of his powers." **** Guardian
Best reviewed show of 2015, British Comedy Guide
Top 10 comedy shows of 2015, Guardian
The Five Best Comedy Acts of 2015, Telegraph
SARAH CALLAGHAN – 24
http://www.sarahcallaghan.com/
Change your life in 24 hours? A journey of a thousand miles starts with a single cliche. Award-winning stand-up, Malcolm Hardee Award Nominee 2015.
"Fiercely impressive." **** Scotsman
"A powerhouse. She's an utter natural on stage." **** Chortle
"The instant she steps on the stage you know you're in the presence of someone new and special." ***** Mirror
Amazingly just £5 entry (or £4 in advance online)
Doors 6pm for 8pm start.
HISTORY & INFORMATION The award winning The Good Ship Comedy Club is set in the heart of Kilburn. It's not only become the go-to venue for comedy for the locals of Kilburn, Queens Park, Maida Vale, Willesden and Cricklewood but its amazing line ups also draw in the crowds from much further afield as audiences come to see some of the top national and international acts the comedy circuit has to offer.
From hot new 'up and comers' to the familiar faces of the televisions biggest comedy shows The Good Ship Comedy Club has seen the who's who of comedy come and play this wonderful north west London venue. Special guest have previously included Omid Djalili, Reg D Hunter, Richard Herring, Josie Long, Simon Munnery, Stewart Lee and many many more!
2008……
A&B Aaron Counter Adam Bloom Adam Tempest Alfie Brown Amadeus Martin Andi Osho Andrew Lawrence Andrew O'Neill Andrew Watts Andy Zaltzman Asli Akbay Ben Van Der Velde Benny Boot Brett Goldstein Broderick Chow Carl Donnelly Charlie Baker Chris Martin Chris Mayo Christina Martin Claire Stroud Colin Owen Craig Campbell Dan Antopolski Dan Evans Dan Thompson Darshan Sanghrajka David Meech David Whitney Del Strain Dizzy Bryan Donald Mack Duncan Bolt Dylan Bray Erich McElroy Gareth Beliner Gary Colman Gary Delaney Gerry Howell Grainne Maguire Hal Cruttenden Hannah Dunleavy Helen Arney Henning Wehn Hils Barker Holly Burn Holly Walsh Iain Lee Ian Cognito Ilan Elson Schwab Imran Yusef James Mullinger James Sherwood Jane Bostock Jane Hill Janey Godley Jarred Christmas Jason John Whitehead Jason Rouse Jessica Fostekew Jim Grant Jimmy McGhie Jo Caufield Jo Romero Jody Kamali Joe Bor Joe Wilkinson Joey Page Jon Richardson Jonathan Elston Josh Howie Juliet Meyers Kate Smurthwaite Kevin Precious Kevin Shepherd Lee 'Nelsy' Nelson Lewis Shaeffer Lou Sanders Lucy Porter Luke Toulson Mark Allen Mark Restuccia Martin Davies Matt Crosby Matt Green Matt Kirshen Matthew Earley Matthew Osbourne Maureen Younger Meryl O'Rourke Michael Fabbri Michael Legge Mike Belgrave Mike Manera Mike O'Donovan Milton Jones Nat Luurtsema Nathan Caton Nick Cowen Nick Doody Nick Page Nick Pettigrew Norman Lovett Paddy Lennox Pat Burtscher Patrick Monahan Paul F Taylor Paul Harry Alan Paul Ricketts Paul T Eyres Pippa Evans Prince Abdi Rachel Anderson Reginald D Hunter Richard Coughlan Richard Herring Richard Sandler Rob Coleman Rob Deering Robin Ince Roddy Fraser Ronnie Rigsby Rosie Wilby Ross Ashcroft Sajeela Kershi Sara Pascoe Scott Capurro Shazia Mirza Simon Fielder Simon Munnery Sion James Sol Bernstein Stephen Carlin Stephen Merchant Steve Day Steve Hall Steve Parry Steve Weiner Stewart Lee Stuart McCure Sully O'Sullivan Suzy Bennett Terry Saunders Terry The Odd Job Man The Dog Eared Collective Tiernan Douieb Tiffany Stevenson Tom Goodliffe Tom Wrigglesworth Tomi Walamies Tommy Mack Tony Cowards Tony Law Trevor Lock Wez Zaharuk Will Hodgson Wilson DixonZoe Lyons
2009…..
Aaron Counter Adam Bloom Adam Tempest Al Pitcher Albion Gray Alex Maple Alyssa Kyria Amy Button Andrew Lawrence Andrew Stanley Andrew Wallace Ava Vidal Ben Norris Benny Boot Bob Mills Bobby Slayer Brendon Burns Brett Goldstein Brett Sharpe Brian Gittins Broderick Chow Broken Biscuits Cardinal Burns Carl Donnelly Catie Wilkins Chris Addison Chris Martin Chris Mayo Chris Molineux Christian Lee Craig Murray Crispin Flintoff Daniel Hoy Daniel Rigby Danielle Ward Darren Ruddell Dave Thompson David Meech David Mulholland David Whitney Del Strain Doc Brown Eric Lampaert Fergus Craig Gary Coleman George Ryegold Gerry Howell Grainne McGuire Helen Arney Henning Wehn Henry Ginsberg Henry Paker Hils Barker Holly Burn Holly Walsh Howard Read Ian Cognito Ian Stone Imran Yusuf Inder Mancoha Isy Suttie Jack Whitehall James Acaster James Kettle James Mullinger Jane Hill Janice Phayre Jessica Fostekew Jim Grant Joanna Neary Joanne Lau Joe Bor Joe Lycett Joe Rowntree Joe Wilkinson John Gordillo John Kearns Joleed Farah Jon Brittain Jon Kudlick Jon Richardson Josh Howie Josh Widdicombe Josie Long Julian Dean Juliet Meyers Kevin Dewsbury Lee 'Nelsy' Nelson Lenny Beige Lenny Peters Liam Mullone Liz Carr Luke Benson Luke McQueen Luke Roberts Luke Stephen Luke Toulson Maff Brown Magnus Betner Mark Dandy Mark Restuccia Martin Davies Matt Green Matt Kirshen Matt Rudge Matthew Crosby Meryl O'Rourke Mike O Donovan Mike Wilmot Milton Jones Miriam Elia Moonfish Rhumba Nathaniel Metcalfe Nick Helm Nick Rado Papa CJ Pappy's Fun Club Pat Burtscher Pat Monahan Paul Foot Paul Harry Allen Paul McCaffrey Paul T Eyres Pete Firman Phil Kay Phil Nichol Pippa Evans Prince Abdi Quincy Rachel Stubbings Reg D Hunter Richard Herring Richard Sandling Rob Coleman Rob Deering Rob Rouse Robert White Robin Ince Roddy Fraser Roland Gent Rowena Hayley Ryan McDonnell Sajeela Kershi Sanderson Jones Sara Pascoe Scott Capurro Seann Walsh Shappi Khorsandi Shazia Mirza Simon Donald Simon Munnery Stuart Black Stuart McCure Stuckey and Muray Susan Murray Tania Edwards The Roaring Boys Tim Clark Tom Basden Tom Goodliffe Tom Rosenthal Tommy Campbell Tony Law Trevor Lock Vikki Stone Wes Zaharuk Wouter Meijs Yari Perelmuter Zoe Lyons
2010…..
Abandoman Adam Bloom Adam Tempest Addy Van De Borgh Adeel Amini Al Pitcher Alex Maple Alex Mariony Alex Perry Alexsis Dubus Andrew Doyle Andrew Lawrence Andrew O'Neil Ashley Frieze Ava Vidal Bobby Carroll Broderick Chow Bryan Lacey Bryan Walsh Carey Marx Carl Donnelly Catie Wilkins Celia Paquola Chris Mayo Chris Norton Walker Chris Stokes Christian Manley Christian Reilly Chuquai Billy Claire Stroud Colin Owens Damian Kingsley Damion Larkin Dan Antopolski Dan Louw Dan Wright Daniel Rigby Daniel Smith Danny Hurst Danny Steele Darrin Rose Darshan Sanghrajka Dave Twentyman David Baker David Bibby David Whitney Del Strain Diane Morgan Doc Brown Dougie Dunlop Ed O'Meara Edward Aczel Eric Lampaert Erich McElroy Gareth Morinan George Ryegold Gerry Howell Gordon Southern Hannah Warman Henning When Henry Ginsberg Hils Barker Holly Burnk Holly Walsh Ian Stone Imran Yusuf Ione Harding Isy Suttie Iszi Lawrence James Sherwood James W Smith Jamie Glassman Jen Brister Jessica Fostekew Joe Bor Joe Rowntree John Kearns Johnny Armstrong Jonathan Elston Josh Howie Josie Long Julian Deane Kate Smurthwaite Keith Platt Kishore Nayar Lenny Peters Liam Mullone Liam Speirs Lindsay Sharman Liz Carr Loretta Maine Lou Sanders Luke Graves Luke Stephen Magnus Betner Marcel Lucont Mark Restuccia Mark Simmons Martin Hill Matt Green Matt Hatdock Michael Mooney Mickey Anderson Mike Manera Mike O Donovan Mike Wozniak Milton Jones Naz Ozmanoglu Neil Cole Neil McFarlane Nick Helm Nick Revell Ninia Benjamin Nishant Kumar Nobbo Johnson Patrick Monohan Paul Harry Allen Paul Ricketts Paul Sinha Paul T Eyres Pete Teckman Peter Firman Phil Nichol Philberto Pippa Evans Rayguns are Real Enough Rhys Jones Ro Campbell Rob Deering Roland Gent Rosie Wilby Sanderson Jones Scott Capurro Shazia Mirza Simon Feilder Simon Munnery Stephen Grant Steve Hall Susan Murray Suzi Ruffell Sy Thomas Taff Khaliq Tania Edwards Toby Muresianu Tom Allen Tom Rosenthal Tommy Etlling Tony Law Trevor Lock Luke Benson Wes Zaharuk William Andrews Yariv Perelmuter Zoe Lyons
2011…..
Abandoman Adam Buxton Adrian Poynton Alex Maple Alex Marion Alfie Brown Andi Osho Andrew Bird Andrew Lawrence Arnab Chanda Asher Treleaven Ben Crellin Ben Target Benny Boot Bethany Black Bobby Carroll Bobby Mair Brett Goldstein Bridget Christie Bryan Walsh Carey Marx Carly Smallman Chris Martin Dan And Dan Dan Antopolski Dane Baptiste Daniel Smith Danielle Ward Darrin Rose Darshan Sanghrajka Dave Hill David Mills David Shore David Whitney Dylan Bray Eddie Kadi Ellie Taylor Elliott Tiney Fredrick Andersson Gareth Morinan Gary Tro Gavin Inskip Gordon Southern Grainne Maguire Hannah Warman Helen Arney Henry Ginsberg Holly Burn Holly Walsh Horse and Louis Ian Smith Imran Yusuf Inder Manocha Inel Tomlinson Iona Dudley-Ward James Acaster James W Smith Javier Jarquin Jay Cowle Jay Foreman Jen Brister Jess Fostekew Jigsaw Joe Bor Joe Wells Joe Wilkinson Joel Dommett Jonny Awsum Joseph Wilson Josh Howie Josh Widdicombe Josie Long Julia Clark Juliet Meyers Kelly Kingham Kishore Nayar Lateef Lovejoy Laura Carr Lou Sanders Lucy Porter Luke Benson Luke Graves Mae Martin Marcel Lucont Mark Restuccia Mark Stephenson Markus Birman Martin Croser Matt Green Matt Richardson Matthew Crosby Matthew Highton Max Dickens Meryl O'Rourke Michael Fabbri Miles Lloyd Milton Jones Mitch Benn Mr. Cee Nathan Cassidy Nick Helm Nick Sun Ninia Benjamin Nishant Kumar Pappy's Pat Burtscher Paul Harry Allen Paul Ricketts Paul Sinha Paul Sweeney Pete Firman Peter Buckley Hill Phil O'Shea Phil Wang Rayguns Look Real Enough Rhys Jones Rob Deering Robert White Rosie Wilby Sal Stevens Scott Capurro Simon Feilder Steve Aruni & Henry the Hoover Steve Day Steve Furst Stuart Goldsmith Suzi Ruffell Tez Ilyas The Beta Males Tiernan Douieb Toby Muresianu Toju Dagreat Tom Allen Tom Craine Tom Goodliffe Tom Toal Tom Webb Tommy Ettling Tommy Rowson Tony Law Trevor Lock Vahid Jahangard
2012…….
Aatif Nawaz Abandoman Adam Bloom Adam Hess Aidan Goatley Alex Holland Alex Maple Alfie Brown Alistair Barrie Andrea Hubert Andrew Doyle Andrew Lawrence Andrew O'Neill Andrew Watts Andy Davies Andy Zaltzman Angela Barnes Asher Treleaven Ava Vidal Barnaby Slater Bec Hill Ben Target Brett Goldstein Bryan Walsh Bush McCluskey Carey MarxCariad Lloyd Carly Smallman Celia Pacquola Chris Coltrane Dan and Dan Dan Antopolski Dana Alexander Dane Baptiste Danny Ward Darius Davies David Mills David Whitney Doc Brown Ed Aczel Elis James Ellie Taylor Elliot Tiney Eric Lampaert Gareth Morinan Gary Tro Gerry Howell Giada Garofalo Grainne Maguire Cruttenden Helen Arney Imran Yusuf Inel Tomlinson Iszi Lawrence James Acaster James Mullinger James Redmond James W Smith Javier Jarquin Jay Foreman Jessica Fostekew Joe Bor Joe Lycett Joel Dommett John Hastings John-Luke Roberts Jonny Awsum Johnny and the Baptists Josh Howie Joe Lycett Juliet Meyers Katerina Vrana Katie Mulgrew Kishore Nayar Lateef Lovejoy Lenny Peters Lloyd Griffiths Lucy Porter Luisa Omielan Luke Benson Luke Stephen Mae Martin Marc Burrows Marcel Lucont Marcus Brigstocke Mark Restuccia Mark Smith Marlon Davis Martin Croser Matt Forde Matt Green
2013……
Abandoman Andy Zaltzman Aidan Goatley Andi Osho Andrea Hubert Archie Maddocks Barry Castagnola Bobby Mair Ben Van Der Velde Benny Boot Bob Mills Brian Gittins Bryan Lacey Carey Marx Chris Martin Chris Turner Dane Baptiste Darren Walsh David Jesudason Elliot Steel Fin Taylor Funmbi Omotayo Harriet Kemsley Hal Cruttenden Iain Stirling Ian Stone Isy Suttie Ivo Graham Jack Barry Jack Rooke Jack Samuel Warner Jarred Christmas Jim Tavare Jo Caulfield Joe Bor Joe Rowntree Joe Wells John Hastings John Thomson Jonny & The Baptists Josh Widdecombe Juliet Stephens Katie Mulgrew Keith Farnan Kwame Asante Larry Dean Liam Speirs Lucy Frederick Lucy Porter Luke Graves Mark Restuccia Matt Forde Matt Rees Matt Richardson Mike Wozniak Milo McCabe Mitch Benn Moataz Hamdi Nathan Caton Neil McFarlane Nick Helm Patrick Monahan Patrick Morris Paul Tonkinson Norman Lovett Paul Chowdry Paul F Taylor Paul Thorne Pete Firman Philip Simon Pierre Novellie Piff The Magic Dragon Ria Lina Rhys James Rob Deering Robert White Romesh Ranganathan Rosie Wilby Sam Savage Sam Wong Sara Pascoe Sean McLoughlin Simon Munnery Simon Donald Sol Bernstein Sopie Hagen Stephen Carlin Terry Alderton Tom Davis Tom Deacon Tom Hayward Tom Toal Tom Wrigglesworth Tony Law Vikki Stone Zoe Lyons
2014……
Jim Campbell Holly Walsh David Jesudason Darren Walsh Ed Aczel Matthew Highton Amy Howerska Abandoman Andrew O'Neill Nish Kumar Allyson J Smith Evelyn Mok Chris Coltrane Marcel Lucont Andrea Hubert Amir Khoshokhan The Storybeast Zoe Lyons, Paul F Taylor Sofie Hagen Tez Ilyas Keith Farnan Tom Toal Lee Nelson Olaf Falafel Sir Ian Bowler Joel Dommet Inel Tomlinson Ava Vidal Archie Maddocks Hill & Wheedon Harriet Kemsley Gary Tro Dave Green Ed Gamble Daniel Simonsen Lindsay Sharman Stu Richards Stuart Goldsmith Paul Duncan McGarrity Mat Ewins Derek Ryan Matthew Crosby Andy Zaltzman Angela Barnes James Brann Rob Heeney Mike Wozniak Damian Clark Alfie Brown Ingrid Dahle Richard Todd Chris Martin Tom Deacon Aisling Bea Stella Graham Barry Ferns Ian Stirling Tom Allen Tim Renkow Will Duggan Jimmy Bird Ivo Graham Luke Benson Paul Mcaffrey David Mills Scott Capurro Bec Hill Tommy Rowson Alex Smith Lee Nelson Celia Pacquola Pete Otway Brennan Reece Mark Silcox Richard Soames Hal Cruttenden Matt Rees Ean Luckhurst Adam Rushton John Hastings Pete Johansson Paul McMullan Kishore Nayar Andrew Bird Max Dickens Edd Hedges Mae Martin David Morgan Eleanor Curry Phillip Simon Al Lubel Marcus Olaire Ash Frith Ryan Cull Yacine Bellhouse Tom Rosenthal Garret Millerick Ellie Jane Taylor Jake Lambert Adam Blampied Pierre Novellie Sean McLoughlin Tony Law Jarlath Regan Katie Mulgrew Bobby Mair Josh Howie Alex Edelman Lucy Porter Fin Taylor Stephen Carlin Loretta Maine Peter Brush Sara Pascoe Danny Bhoy Damian Kingsley Carl Donnelly Pat Cahill Jared Christmas Laura Lexx Mark Cram Gary Tro Tony Cowards Tiernan Douieb Joshua Ross Robin Morgan Peter White Sarah Iles Tony Marrese Matt Richardson Juliet Myers Chris Purchase Katherine Ryan Adam Hess Dan Schreiber Johnny Cochrane Romesh Ranganathan Allyson June Smith Fern Brady Alistair Beckett-King Phil Ellis Jonny Pelham Phil Jerrod Richard Sandling John Robins Tony Jameson Tommy Tiernan Elliot Steel Ray Peacock Kiri Pritchard-McClean Alex Perry Toby Hadoke Harriet Dyer Luke Graves Ari Shaffir Jonny Lennard Jessica Fostekew Chris Betts Jamali Maddix Russell Kane Simon Munnery Max Davis Sarah Callaghan Nathan Caton Suzi Ruffell Paul Jones Evelyn Mok Tiffany Stevenson Robert White Caroline Mabey Aidan Goatley Brett Goldstein Masud Milas Mark Smith Joe Lycett Diane Spencer Tom Hayward Milo McCabe Felicity Ward Tez Ilyas Steven Scott Stephanie Laing Chris Stokes Foil Arms & Hog Rory O'Hanlon Don Tran Tom Goodliffe