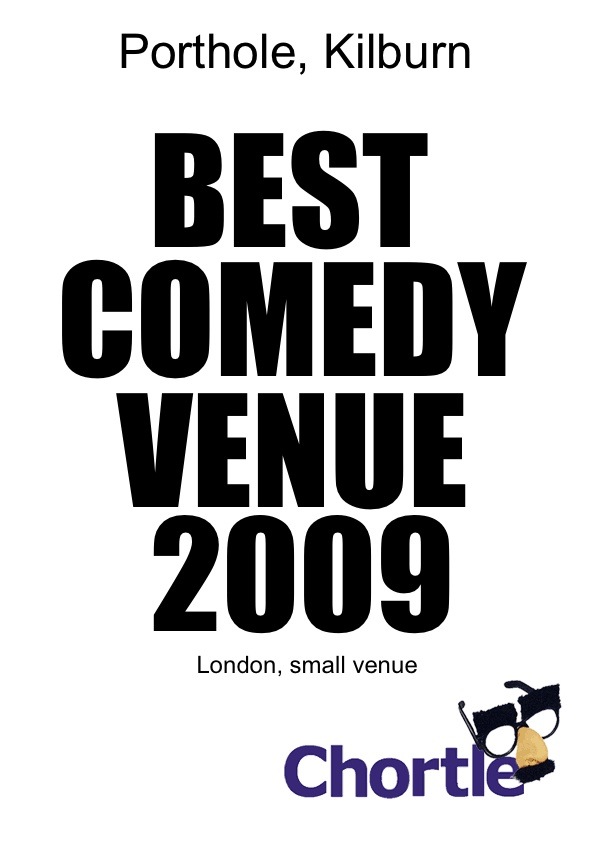 COMEDY
Join us every Monday from 8pm for the best in stand up comedy and at just £5 (or £4 in advance) entry fee there is not a better value night of Comedy to be had!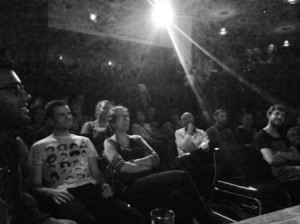 You can book tickets in advance here: WHAT'S ON PAGE, or just by scrolling down, finding the gig you want to come to and hitting 'CLICK HERE TO BUY TICKETS'. To keep updated on line-ups, special offers and ticket news follow us on Twitter @GoodShipComedy or LIKE our Facebook page!
**Once purchased, tickets cannot be exchanged or refunded, unless a performance is cancelled. Programme and artist details are published in good faith; however, occasionally, for reasons beyond our control, changes may be necessary. All tickets will be offered subject to availability at the time of booking.**
You can also sign up to our Mailing List here:
Monday 12th December 2016
MARCEL LUCONT
http://www.marcellucont.com/
Flâneur, raconteur and bon-viveur, Marcel Lucont is easily the greatest UK-based French comedian around. Winner of the 2012 Amused Moose Award for the Best Comedy Show of Edinburgh Fringe and the 2013 FringeWorld Award for Best Comedy, he has also been scene on TV as a star of BBC3′s Live at the Electric.
Marcel has toured the world with his dry wit, bawdy chansons and exquisite sex poetry. He has played the Edinburgh Fringe, Melbourne Comedy Festival, New Zealand Comedy Festival, Sydney Comedy Festival, Adelaide Fringe, Great Britain, Singapore, Amsterdam, Croatia, Vietnam, Slovenia and Jersey.
"Fresh, accessible and hilarious." The Guardian
"Wonderful French wit…A Pitch-perfect performance…superb stuff." Time Out
LYNN RUTH MILLER
http://lynnruthmiller.net/
Lynn Ruth Miller is currently the oldest performing stand up female comedian on both sides of the Atlantic. Dubbed the new Joan Rivers of Fringe Comedy at The Edinburgh International Fringe.
She is a regular at the San Francisco Punchline, The Stand in Scotland and The International in Dublin and is now chomping at the bit ready now to do her storytelling, cabaret and standup comedy throughout the world to prove that her aging has been amazing.
At 81, Lynn Ruth Miller is still going strong.
She started her comedy career at 71. She made it to Las Vegas in America's Got Talent, 2008, won People's Choice in 2009 Branson Comedy Festival, the finals in Bill Word's Funniest Female Contest 2009 and semi-finals in the SF International Comedy Competition, the top 100 in Britain's Got Talent and won both nights of the Texas Burlesque Festival without taking off anything that matters.
She was the 2013 TO&ST winner for GRANNY'S GONE WILD: best cabaret Edinburgh Fringe. That show was performed at the Soho Theatre in London in March 2014. In August, she performed her fourth solo show NOT DEAD YET a compilation of stories and songs about her life, directed by Sarah Louise Young with songs written by Young and Michael Roulston to 4 and 5 star reviews.
"This woman is sharp, and in among the fun and schtick there are some killer lines. Ms. Miller is a poster girl for growing old disgracefully and she looks to be enjoying every second." The Scotsman
ANDY FIELD
Winner of the Chortle Student Comedy Award 2015, as well as finalist in the 2014 Leicester Square New Act of the Year,Andy has made an impact on the comedy scene with his unique style and fresh approach to traditional stand up.
A regular at festivals such as Latitude, Leefest and Secret Garden Party, Andy is fast becoming a familiar face at top comedy clubs around the country. He has hosted his own webseries in the Tub, in which he interviewed up-and-coming bands in the bath (of course).
"Andy Field is a talented and silly performer who will make you laugh for an hour." Fest
"He has a surreal outlook, a set packed full of proper punchlines and a nerdy glee in sharing it." Chortle
ELLIS & ROSE
http://ellisandrose.com/
Ellis & Rose (Gareth Ellis and Rich Rose) have gained a reputation as one of the most anarchic and spontaneous acts around; no two E&R gigs will be the same!
Ellis & Rose are winners of a Malcolm Hardee Comedy Award, London Cabaret Award Nominees (for Best Alternative Act) and were included in The Scotsman's 2013 Edinburgh Fringe Round-Up and Time Out's Edinburgh Fringe A-Z 2014.
Their act falls somewhere between sketch comedy, clowning and cabaret gone wrong – making them a refreshing antidote to people talking about themselves and holding a microphone steadily in front of their face with little or no flailing about or gurning.
Neo-Vaudevillian lunacy at its sexiest(?)
"The best double-act I've seen in years." Harry Hill
"Just some intellectual twats trying to be funny." Jim Davidson
"High-energy, innovative stuff from two engaging, entertaining guys." The Scotsman
WITH RESIDENT HOST:
BEN VAN DER VELDE
http://www.benvandervelde.com/
Standing a statutesque five foot five inches high (not in heels) and weighing in at eleven stone (on a good day) Ben is the current light-middleweight contender for compering champion of Kilburn.
"Sharp and crafty gagsmith." Chortle
"Wonderfully improvised riffs showcasing his impressive spontaneity and sharp tongue." Edinburgh Festivals Magazine
Amazingly just £5 entry (or £4 in advance online)
Doors 6pm for 8pm start.
Monday 19th December 2016
PAUL MCCAFFREY
http://www.paulmccaffrey.com/
Paul has quickly established himself as one of the most exciting circuit acts around appearing on Russell Kane's Whistle-Stop Tour (BBC Radio 2) and as a regular guest on The Matt Forde Show (talkSPORT). He has also been seen on Russell Howard's Good News (BBC3) and popular BBC3 show 'Impractical Jokers'.
"He has charm, charisma and success written all over him." Evening Standard
"Obviously born to be a comic." The Scotsman
RADU ISAC
@raduisac
Radu Isac is known as a comedian's comedian in Romania. He started stand-up comedy 9 years ago. In this time he managed to have a day job only for 7 months. That happened when he moved to Los Angeles to experience the trials and disappointments of a real American comedy career.
He's biggest disappointment was having to continue on the long road of pursuing an international career. So far it has taken him to Los Angeles, New York, Washington, London, Edinburgh and Sofia.
"He nicely treads the line between weird and relatable." Chortle
HEIDI REGAN
http://heidiregan.com/
Heidi is a hugely talented writer and performer who was crowned winner of So You Think You're Funny? in Edinburgh this year. Her deadpan style was uniquely hilarious amongst the finalists.
ARIELLE SOUMA
http://www.ariellesouma.com/
Based in south London, Brixton; Arielle Souma adDs color and diversity to the comedy scene. A multiple new act finalist, her distinctive style is punchy, blunt, accessible and empowering!
"She is just what the comedy industry needs; and should be forced upon every audience until they buckle under her spell." Frankie Boyle
"Big and bold with bags of sass and nice garnishes." Chortle
IAN LANE
@IanAvenueLane
A London-based comic, he has reached the final of the Leicester Square Theatre New Comedian Of The Year competition, twice made the semi-finals of the BBC Radio New Comedy Award (as broadcast on BBC Radio 2, Radio 4 and Radio 4Extra), won/survived numerous gong shows ('King Gong; Beat The Frog; Up The Creek's The Blackout), and performed his debut hour "ALOOF!" at the 2016 Edinburgh Fringe Festival to critical acclaim, as well as at the Leicester and Brighton Fringes.
"Packed with inventive, cliche-phobic comedy that makes a strong impression for its creativity…the hit rate is high for a comedian who doesn't seek sanctuary in the safety of the familiar." Chortle
WITH RESIDENT HOST:
BEN VAN DER VELDE
http://www.benvandervelde.com/
Standing a statutesque five foot five inches high (not in heels) and weighing in at eleven stone (on a good day) Ben is the current light-middleweight contender for compering champion of Kilburn.
"Sharp and crafty gagsmith." Chortle
"Wonderfully improvised riffs showcasing his impressive spontaneity and sharp tongue." Edinburgh Festivals Magazine
Amazingly just £5 entry (or £4 in advance online)
Doors 6pm for 8pm start.
Monday 9th January 2017
JONNY AND THE BAPTISTS
http://jonnyandthebaptists.co.uk/
One of the UK's hottest live musical comedy acts with ever-increasing live audiences from several hit tours and festivals, Jonny & the Baptists have been regulars on BBC Radio 4's The Now Show and once topped the iTunes Comedy Chart with single 'Farage'. They have also supported Mark Thomas on tour and recently appeared on the BBC's Live at Television Centre. Alongside, Jonny Donahoe has been nominated for a New York Drama Desk Award for his hit one-man show Every Brilliant Thing on international tour, while Paddy Gervers has a cult following for acclaimed podcast 'Podshambles'.
"Spirited comedy…broad, daft and punchy…politically energised… raucously silly." ★★★★ The Guardian
"The political edge of 80s alternative comedy… a pop soul voice to win X Factor." Stewart Lee, The Observer
"Musical comedy's rising stars." The Sunday Times
"Fieriness and heart… The enthusiasm, avidity and passion of the band radiate well after the gig has finished." ★★★★ The List
TWAYNA MAYNE
http://www.twaynamayne.co.uk/
Twayna Mayne started performing in 2010 and after only a handful of gigs became a Funny Women Semi Finalist. Her distinctive downbeat style paired with her deliciously honest material has taken her to the finals of numerous new act competitions including the prestigious NATYS.
"Superb deadpan wit." Time Out
"A stand-out act with bags of potential." The Stage
CHRIS MARTIN
http://www.chrismartincomedy.co.uk/
One of the finest young observational comics on the circuit, Chris has the laser-guided ability to find the funny in the minutiae of modern life. His masterful dissection of human foibles have led him to support heavyweights such as Russell Kane, Jack Whitehall and Milton Jones on tour.
"Destined for greatness." The Sunday Times
JON LONG
http://jonmarklong.wixsite.com/jonlongstandup
Jon long is a stand up and musical comedian. He is a regular MC at a number of venues across the country, and has performed at clubs such as the London Comedy Store, and both the Brighton and Bath Komedia.
He won the Comedy Store King Gong in late 2015, was the winner of the 2016 Musical Comedy Awards Audience Prize and Runner Up in the Brighton Comedy Festival New Act of the Year Competition 2015.
"Clever gags and witty songs…delivered with laser-guided timing." Evening Standard
WITH RESIDENT HOST:
BEN VAN DER VELDE
http://www.benvandervelde.com/
Standing a statutesque five foot five inches high (not in heels) and weighing in at eleven stone (on a good day) Ben is the current light-middleweight contender for compering champion of Kilburn.
"Sharp and crafty gagsmith." Chortle
"Wonderfully improvised riffs showcasing his impressive spontaneity and sharp tongue." Edinburgh Festivals Magazine
Amazingly just £5 entry (or £4 in advance online)
Doors 6pm for 8pm start.
Monday 16th January 2017
SCOTT CAPURRO
http://www.scottcapurro.com/
This week's headliner is a full-on, gold-plated, acid-tongued comedy legend. There is virtually nothing Scott hasn't done, whether it's win the prestigious Perrier Award in 1994, headline every club worth it's salt around the globe or star in "Mrs.Doubtfire" with Robin Williams. His act is brutal and any prisoners it does take are mercilessly mocked and left for dead. You will absolutely laugh until you're broken.
"There are some topics which just aren't suitable for comedy. Luckily for us Scott hasn't worked out which ones they are yet. He's filthy, camp and utterly fearless. There's also a huge amount of heart and intelligence at work in this show if you really listen carefully to what he's actually saying." Time Out
"Yet accept the ferocious, corrosive material in the provocative spirit it's intended, and it is brilliantly, shockingly funny. So far beyond the pale that the only reaction IS to laugh, partly out of discomfort, partly out of the sheer audacity of it all." Chortle *****
STEFANO PAOLINI
@stefanompaolini
Stefano Paolini is a full time professional stand-up comedian. He started performing in 2000 and turned professional in 2003. He is a regular face on the national and international comedy circuit, where his mixture of stand-up comedy, characters, impressions and beatboxing have seen him perform in Abu Dhabi, Doha, Dubai, Singapore, Germany, Malta, France and Italy.
"A remarkable repertoire of voices and sounds." The Stage
MARIA SHEHATA
http://www.mariashehata.com/
An Egyptian-American comedian, born and raised in Columbus, Ohio, Maria Shehata has traveled the globe charming audiences with her unlikely blend of Mid-east and American Mid-west perspectives.
Maria's stand up has been featured on Comedy Central's "The Watch List," Showtime's "Bridging the Gap," and Nuvo TV's "Stand Up and Deliver," as well as the critically acclaimed films "Just Like Us" and the "The Cradle of Comedy." Most recently, she has won Best Comedian at the Hollywood Festival of New Cinema, and her web series "My Super-Overactive Imagination" won Best Comedy at the Miami Web Fest, where she was also nominated for Best Actress.
"Maria Shehata has a Janeane Garafalo type swagger to her, both funny and entertaining." LA Times
"Maria is my favorite little Egyptian." Jim Gaffigan
CHARLIE PARTRIDGE
https://robinandpartridge.wordpress.com/charlie-partridge/
Charlie is an accomplished host and is regularly seen with Rebel Bingo in London, New York and around the UK. He also hosts US storytelling phenomenon The Moth's London events. Their podcast has over 33 million listeners worldwide. Charlie hosts a variety of other live events including Tough Mudder, End of The World Party and functions for private clients including Playstation, Red Bull Formula 1 and Brit Awards After Party.
"Banter at a pitch somewhere between vintage Vic and Bob and even-more-vintage Ade and Rik." Chortle
FIONA RIDGEWELL
http://www.fionaridgewell.com/
A twenty-something year old female, who has a skewed look at her life experiences whilst continually looking to achieve a fairy-tale life.
She has won a number of stand up comedy competitions including 'The Blackout' at Up The Creek (twice). Beat the gong at the Comedy Store London in December 2014. Also in that year she performed in Edinburgh in the semi-final of the renowned competition 'So You Think You're Funny?'. In May 2015 Fiona was a finalist in 'Jokers Joker'. Most recently Fiona was a semi finalist in Funny Women 2015. Golden Jester Finalist 2015.
WITH GUEST HOST:
WILL DUGGAN
@willduggan
EDINBURGH FRINGE PANEL PRIZE WINNER 2014 – FUNZ AND GAMEZ
Will Duggan has been performing comedy since 2009 and since then has cemented himself as a dynamic and interesting performer in comedy clubs around the country. He mixes stories and gags with a cheerfully cynical view of the world. Will has provided tour support for Justin Moorhouse, Hal Cruttenden and Gary Delaney.
In 2016 he performed his debut solo hour entitled 'A Man Gathering Fish' in the Pleasance Courtyard. In 2015, Will Duggan performed at the Edinburgh Festival as part of The Lunchtime Special, Big Value Comedy Show and Funz & Gamez, all of which regularly sold out.
As well as performing as a stand up comic Will is a performer and part of the writing team for the Fosters Award winning show Funz & Gamez. An irreverent, shambolic, close to the knuckle Children's Show that delights children and parents alike. He looks great in a onesie.
"Absolutely hilarious." **** Chortle
"Comedy Gold." **** The Independent
Amazingly just £5 entry (or £4 in advance online)
Doors 6pm for 8pm start.
Monday 23rd January 2017
ALYSSON JUNE SMITH
http://www.allysonjunesmith.com/bio.html
Since 2000, Allyson June Smith has been tickling Canada's comedy scene from the moment she put down the chalk brush and picked up a mic. Playing to packed rooms has become like another day in the classroom for this former schoolteacher. She came to open the show for us two years ago and absolutely destroyed the room, so we invited her back to headline a year later. That was cracking as well, so we've asked this club favourite back for another belter of a gig. This is one sleeper hit of a comic you shouldn't miss.
With credits including her own hour long Comedy special on Canadian television, writing for CBC Radio's hit show The Debaters, and now her third showing this July in the prestigious Montreal's Just For Laughs Festival.
It is her genuinely unique sense of humor and excellent performance timing that has made audiences laugh. This teacher-cum-comic is ready to show international audiences why she is a sought-after fan favourite. Allyson have appeared at the Just For Laughs Festival three times. As well as being nominated for the 2012 Canadian comedy awards for best female stand up comedian.
"Allyson Smith reminds me of a younger, prettier, funnier me. Now if you'll excuse me, the ladies from my bridge club have arrived." Stewart Francis
SEAN MCLOUGHLIN
https://seanmcloughlincomedy.wordpress.com/
His effortless and hilarious delivery makes Sean one of the hottest stand up comedians around.
A regular on the London comedy circuit and throughout the UK, he has also performed in the US, Europe and Scandinavia. He has recently supported Doc Brown and Katherine Ryan on their nationwide tours. As seen on Russell Howard's 'Stand Up Central'.
"The best comedian you haven't heard of yet." Time Out
"This guy is an exciting talent… he is one of the best." Scotsman
"An interesting and skilful stand-up, with some routines of brilliance." Chortle
BRANDON CRAIG
@BrandontheCraig
Freshly arrived from Canada, Brandon arrives with bags of charm and a cracking comedy pedigree, having worked for major chains such as Yuk Yuks and the Laugh Shop.
HELEN BAUER
After leaving college with an E in Economics and an allergy to the education system, Helen Bauer moved to London to share a bed with her cousin and work in Accessorize on Oxford Street. She lived in London until she was 23, making sketches, waitressing and drinking. She then moved to Berlin to do the same there, and discovered stand up.
Helen honed her comedy skills, performing in English, to confused Berlin locals. You can now find Helen's creative writing, charming attitude on stage and special love of pop music all over London. Helen was a Semi Finalist in So You Think You're Funny 2016 and Regional Finalist in Funny Women 2016.
WITH GUEST HOST:
GARY TRO
@GTrizz
Starting stand-up in 2010, Gary quickly established himself as an up-and-coming comedian. He has performed his infectious and self-deprecating observations in many of the UK's most popular clubs.
"Excellent material with a fresh style." Comedy Store, Manchester
Amazingly just £5 entry (or £4 in advance online)
Doors 6pm for 8pm start.
Monday 30th January 2017
ABANDOMAN
http://robbroderick.com/
Winners of the Hackney Empire New Act of the Year, Musical Comedy Awards and the Adelaide Fringe Festival "Best Comedy – Newcomer" award, Abandoman create musical songs and sketches at lightening speed based on audience interaction. Come to the show, drop your suggestions in the ring and watch as Abandoman make musical magic. No two shows will ever be the same.
The last four years have seen Abandoman tour with multi-platinum artist Ed Sheeran, headline comedy stages at every major UK music festival (including Glastonbury, Latitude, Bestival, Leeds & Reading), host London's St Patrick's Day event to over 15,000 revellers in Trafalgar Square, and be named out of over 2000 acts as the Sunday Times' "Best Musical Act" of the Edinburgh Fringe Festival 2014.
Abandoman perform extensively in both the UK and abroad. They have sold out runs at the Adelaide Fringe Festival, and this year will perform in Hong Kong, America, and numerous destinations in Europe. Their most recent show, "Hot Desk" sold out two years in a row to a capacity audience at one of the Edinburgh Festival's largest venues, and has since toured all over the world.
"A freestyle talent that is unparalleled anywhere in the market. No two shows could ever be the same as they pick out audience members and freestyle about them, with comedic timing and witty rhyming that's so impressive it could've been scripted." Independent
"A proper party. Raucous, expansive and relentlessly hilarious." The Times
"Clever, quick-witted and audacious", "Broderick's ear-to-mouth coordination is Olympic standard, sharp surefire laughs." ★★★★ The Scotsman
CAROLINE MABEY
http://www.carolinemabey.com/
Caroline is the perfect mix of total fruitloop and mean gag-writer – always beguiling and regularly side-splitting. She has worked as an animator on the warped BBC2 cult show 'Monkey Dust' and was part of the team behind the popular London comedy film night Popcorn Comedy.
"The slightly deranged offspring of a menage a trois between Vic Reeves, Harry Hill and Floella Benjamin." Bruce Dessau, Evening Standard
"Fabulous off the wall lines… will endure in the memory long after you've forgotten every word from the big-name stand-ups." Chortle
"Kooky, quirky and delicious." Time Out
MARTIN CROSER
Martin is a comedian who truly fits our values of being both distinctly alternative yet crowd pleasing. Having previously supported Josie Long on her Alternative Reality tour, Martin is quite the booking in his trademark powder blue tuxedo. A first-rate stand-up, gag-smith, and downbeat storyteller, Martin Croser's comedy stands partway between the righteous fury of Sam Kinison and the downtrodden world-weariness of Tony Hancock.
"Many moments of absolute brilliance and several of the best one-liners you will hear. Croser's writing is first rate." The Scotsman
WITH GUEST HOST:
JAMES LOVERIDGE
@JLoveRage
James Loveridge is one of the most exciting young talents in recent years; in demand as an act and an MC at the biggest comedy clubs across the UK.
James is not only an entertaining storyteller, but his cheeky and charming personality mean he can warm any room and endear himself to practically any crowd. He performed his debut hour show 'Funny Because It's True' at the Edinburgh Fringe Festival in 2014, a sold out run, it was loved by both audience and critics alike. His previous Edinburgh show 'James Loveridge And Other Losers' was also met with rave reviews.
"He had the rest of us in stitches throughout a polished yet ever-evolving act, with asides and quips just as strong his actual jokes." ★★★★ The Skinny
"Undoubtedly the best free show that I have seen at the Fringe." ★★★★★ Broadway Baby
Amazingly just £5 entry (or £4 in advance online)
Doors 6pm for 8pm start.
HISTORY & INFORMATION The award winning The Good Ship Comedy Club is set in the heart of Kilburn. It's not only become the go-to venue for comedy for the locals of Kilburn, Queens Park, Maida Vale, Willesden and Cricklewood but its amazing line ups also draw in the crowds from much further afield as audiences come to see some of the top national and international acts the comedy circuit has to offer.
From hot new 'up and comers' to the familiar faces of the televisions biggest comedy shows The Good Ship Comedy Club has seen the who's who of comedy come and play this wonderful north west London venue. Special guest have previously included Omid Djalili, Reg D Hunter, Richard Herring, Josie Long, Simon Munnery, Stewart Lee and many many more!
2008……
A&B Aaron Counter Adam Bloom Adam Tempest Alfie Brown Amadeus Martin Andi Osho Andrew Lawrence Andrew O'Neill Andrew Watts Andy Zaltzman Asli Akbay Ben Van Der Velde Benny Boot Brett Goldstein Broderick Chow Carl Donnelly Charlie Baker Chris Martin Chris Mayo Christina Martin Claire Stroud Colin Owen Craig Campbell Dan Antopolski Dan Evans Dan Thompson Darshan Sanghrajka David Meech David Whitney Del Strain Dizzy Bryan Donald Mack Duncan Bolt Dylan Bray Erich McElroy Gareth Beliner Gary Colman Gary Delaney Gerry Howell Grainne Maguire Hal Cruttenden Hannah Dunleavy Helen Arney Henning Wehn Hils Barker Holly Burn Holly Walsh Iain Lee Ian Cognito Ilan Elson Schwab Imran Yusef James Mullinger James Sherwood Jane Bostock Jane Hill Janey Godley Jarred Christmas Jason John Whitehead Jason Rouse Jessica Fostekew Jim Grant Jimmy McGhie Jo Caufield Jo Romero Jody Kamali Joe Bor Joe Wilkinson Joey Page Jon Richardson Jonathan Elston Josh Howie Juliet Meyers Kate Smurthwaite Kevin Precious Kevin Shepherd Lee 'Nelsy' Nelson Lewis Shaeffer Lou Sanders Lucy Porter Luke Toulson Mark Allen Mark Restuccia Martin Davies Matt Crosby Matt Green Matt Kirshen Matthew Earley Matthew Osbourne Maureen Younger Meryl O'Rourke Michael Fabbri Michael Legge Mike Belgrave Mike Manera Mike O'Donovan Milton Jones Nat Luurtsema Nathan Caton Nick Cowen Nick Doody Nick Page Nick Pettigrew Norman Lovett Paddy Lennox Pat Burtscher Patrick Monahan Paul F Taylor Paul Harry Alan Paul Ricketts Paul T Eyres Pippa Evans Prince Abdi Rachel Anderson Reginald D Hunter Richard Coughlan Richard Herring Richard Sandler Rob Coleman Rob Deering Robin Ince Roddy Fraser Ronnie Rigsby Rosie Wilby Ross Ashcroft Sajeela Kershi Sara Pascoe Scott Capurro Shazia Mirza Simon Fielder Simon Munnery Sion James Sol Bernstein Stephen Carlin Stephen Merchant Steve Day Steve Hall Steve Parry Steve Weiner Stewart Lee Stuart McCure Sully O'Sullivan Suzy Bennett Terry Saunders Terry The Odd Job Man The Dog Eared Collective Tiernan Douieb Tiffany Stevenson Tom Goodliffe Tom Wrigglesworth Tomi Walamies Tommy Mack Tony Cowards Tony Law Trevor Lock Wez Zaharuk Will Hodgson Wilson DixonZoe Lyons
2009…..
Aaron Counter Adam Bloom Adam Tempest Al Pitcher Albion Gray Alex Maple Alyssa Kyria Amy Button Andrew Lawrence Andrew Stanley Andrew Wallace Ava Vidal Ben Norris Benny Boot Bob Mills Bobby Slayer Brendon Burns Brett Goldstein Brett Sharpe Brian Gittins Broderick Chow Broken Biscuits Cardinal Burns Carl Donnelly Catie Wilkins Chris Addison Chris Martin Chris Mayo Chris Molineux Christian Lee Craig Murray Crispin Flintoff Daniel Hoy Daniel Rigby Danielle Ward Darren Ruddell Dave Thompson David Meech David Mulholland David Whitney Del Strain Doc Brown Eric Lampaert Fergus Craig Gary Coleman George Ryegold Gerry Howell Grainne McGuire Helen Arney Henning Wehn Henry Ginsberg Henry Paker Hils Barker Holly Burn Holly Walsh Howard Read Ian Cognito Ian Stone Imran Yusuf Inder Mancoha Isy Suttie Jack Whitehall James Acaster James Kettle James Mullinger Jane Hill Janice Phayre Jessica Fostekew Jim Grant Joanna Neary Joanne Lau Joe Bor Joe Lycett Joe Rowntree Joe Wilkinson John Gordillo John Kearns Joleed Farah Jon Brittain Jon Kudlick Jon Richardson Josh Howie Josh Widdicombe Josie Long Julian Dean Juliet Meyers Kevin Dewsbury Lee 'Nelsy' Nelson Lenny Beige Lenny Peters Liam Mullone Liz Carr Luke Benson Luke McQueen Luke Roberts Luke Stephen Luke Toulson Maff Brown Magnus Betner Mark Dandy Mark Restuccia Martin Davies Matt Green Matt Kirshen Matt Rudge Matthew Crosby Meryl O'Rourke Mike O Donovan Mike Wilmot Milton Jones Miriam Elia Moonfish Rhumba Nathaniel Metcalfe Nick Helm Nick Rado Papa CJ Pappy's Fun Club Pat Burtscher Pat Monahan Paul Foot Paul Harry Allen Paul McCaffrey Paul T Eyres Pete Firman Phil Kay Phil Nichol Pippa Evans Prince Abdi Quincy Rachel Stubbings Reg D Hunter Richard Herring Richard Sandling Rob Coleman Rob Deering Rob Rouse Robert White Robin Ince Roddy Fraser Roland Gent Rowena Hayley Ryan McDonnell Sajeela Kershi Sanderson Jones Sara Pascoe Scott Capurro Seann Walsh Shappi Khorsandi Shazia Mirza Simon Donald Simon Munnery Stuart Black Stuart McCure Stuckey and Muray Susan Murray Tania Edwards The Roaring Boys Tim Clark Tom Basden Tom Goodliffe Tom Rosenthal Tommy Campbell Tony Law Trevor Lock Vikki Stone Wes Zaharuk Wouter Meijs Yari Perelmuter Zoe Lyons
2010…..
Abandoman Adam Bloom Adam Tempest Addy Van De Borgh Adeel Amini Al Pitcher Alex Maple Alex Mariony Alex Perry Alexsis Dubus Andrew Doyle Andrew Lawrence Andrew O'Neil Ashley Frieze Ava Vidal Bobby Carroll Broderick Chow Bryan Lacey Bryan Walsh Carey Marx Carl Donnelly Catie Wilkins Celia Paquola Chris Mayo Chris Norton Walker Chris Stokes Christian Manley Christian Reilly Chuquai Billy Claire Stroud Colin Owens Damian Kingsley Damion Larkin Dan Antopolski Dan Louw Dan Wright Daniel Rigby Daniel Smith Danny Hurst Danny Steele Darrin Rose Darshan Sanghrajka Dave Twentyman David Baker David Bibby David Whitney Del Strain Diane Morgan Doc Brown Dougie Dunlop Ed O'Meara Edward Aczel Eric Lampaert Erich McElroy Gareth Morinan George Ryegold Gerry Howell Gordon Southern Hannah Warman Henning When Henry Ginsberg Hils Barker Holly Burnk Holly Walsh Ian Stone Imran Yusuf Ione Harding Isy Suttie Iszi Lawrence James Sherwood James W Smith Jamie Glassman Jen Brister Jessica Fostekew Joe Bor Joe Rowntree John Kearns Johnny Armstrong Jonathan Elston Josh Howie Josie Long Julian Deane Kate Smurthwaite Keith Platt Kishore Nayar Lenny Peters Liam Mullone Liam Speirs Lindsay Sharman Liz Carr Loretta Maine Lou Sanders Luke Graves Luke Stephen Magnus Betner Marcel Lucont Mark Restuccia Mark Simmons Martin Hill Matt Green Matt Hatdock Michael Mooney Mickey Anderson Mike Manera Mike O Donovan Mike Wozniak Milton Jones Naz Ozmanoglu Neil Cole Neil McFarlane Nick Helm Nick Revell Ninia Benjamin Nishant Kumar Nobbo Johnson Patrick Monohan Paul Harry Allen Paul Ricketts Paul Sinha Paul T Eyres Pete Teckman Peter Firman Phil Nichol Philberto Pippa Evans Rayguns are Real Enough Rhys Jones Ro Campbell Rob Deering Roland Gent Rosie Wilby Sanderson Jones Scott Capurro Shazia Mirza Simon Feilder Simon Munnery Stephen Grant Steve Hall Susan Murray Suzi Ruffell Sy Thomas Taff Khaliq Tania Edwards Toby Muresianu Tom Allen Tom Rosenthal Tommy Etlling Tony Law Trevor Lock Luke Benson Wes Zaharuk William Andrews Yariv Perelmuter Zoe Lyons
2011…..
Abandoman Adam Buxton Adrian Poynton Alex Maple Alex Marion Alfie Brown Andi Osho Andrew Bird Andrew Lawrence Arnab Chanda Asher Treleaven Ben Crellin Ben Target Benny Boot Bethany Black Bobby Carroll Bobby Mair Brett Goldstein Bridget Christie Bryan Walsh Carey Marx Carly Smallman Chris Martin Dan And Dan Dan Antopolski Dane Baptiste Daniel Smith Danielle Ward Darrin Rose Darshan Sanghrajka Dave Hill David Mills David Shore David Whitney Dylan Bray Eddie Kadi Ellie Taylor Elliott Tiney Fredrick Andersson Gareth Morinan Gary Tro Gavin Inskip Gordon Southern Grainne Maguire Hannah Warman Helen Arney Henry Ginsberg Holly Burn Holly Walsh Horse and Louis Ian Smith Imran Yusuf Inder Manocha Inel Tomlinson Iona Dudley-Ward James Acaster James W Smith Javier Jarquin Jay Cowle Jay Foreman Jen Brister Jess Fostekew Jigsaw Joe Bor Joe Wells Joe Wilkinson Joel Dommett Jonny Awsum Joseph Wilson Josh Howie Josh Widdicombe Josie Long Julia Clark Juliet Meyers Kelly Kingham Kishore Nayar Lateef Lovejoy Laura Carr Lou Sanders Lucy Porter Luke Benson Luke Graves Mae Martin Marcel Lucont Mark Restuccia Mark Stephenson Markus Birman Martin Croser Matt Green Matt Richardson Matthew Crosby Matthew Highton Max Dickens Meryl O'Rourke Michael Fabbri Miles Lloyd Milton Jones Mitch Benn Mr. Cee Nathan Cassidy Nick Helm Nick Sun Ninia Benjamin Nishant Kumar Pappy's Pat Burtscher Paul Harry Allen Paul Ricketts Paul Sinha Paul Sweeney Pete Firman Peter Buckley Hill Phil O'Shea Phil Wang Rayguns Look Real Enough Rhys Jones Rob Deering Robert White Rosie Wilby Sal Stevens Scott Capurro Simon Feilder Steve Aruni & Henry the Hoover Steve Day Steve Furst Stuart Goldsmith Suzi Ruffell Tez Ilyas The Beta Males Tiernan Douieb Toby Muresianu Toju Dagreat Tom Allen Tom Craine Tom Goodliffe Tom Toal Tom Webb Tommy Ettling Tommy Rowson Tony Law Trevor Lock Vahid Jahangard
2012…….
Aatif Nawaz Abandoman Adam Bloom Adam Hess Aidan Goatley Alex Holland Alex Maple Alfie Brown Alistair Barrie Andrea Hubert Andrew Doyle Andrew Lawrence Andrew O'Neill Andrew Watts Andy Davies Andy Zaltzman Angela Barnes Asher Treleaven Ava Vidal Barnaby Slater Bec Hill Ben Target Brett Goldstein Bryan Walsh Bush McCluskey Carey MarxCariad Lloyd Carly Smallman Celia Pacquola Chris Coltrane Dan and Dan Dan Antopolski Dana Alexander Dane Baptiste Danny Ward Darius Davies David Mills David Whitney Doc Brown Ed Aczel Elis James Ellie Taylor Elliot Tiney Eric Lampaert Gareth Morinan Gary Tro Gerry Howell Giada Garofalo Grainne Maguire Cruttenden Helen Arney Imran Yusuf Inel Tomlinson Iszi Lawrence James Acaster James Mullinger James Redmond James W Smith Javier Jarquin Jay Foreman Jessica Fostekew Joe Bor Joe Lycett Joel Dommett John Hastings John-Luke Roberts Jonny Awsum Johnny and the Baptists Josh Howie Joe Lycett Juliet Meyers Katerina Vrana Katie Mulgrew Kishore Nayar Lateef Lovejoy Lenny Peters Lloyd Griffiths Lucy Porter Luisa Omielan Luke Benson Luke Stephen Mae Martin Marc Burrows Marcel Lucont Marcus Brigstocke Mark Restuccia Mark Smith Marlon Davis Martin Croser Matt Forde Matt Green
2013……
Abandoman Andy Zaltzman Aidan Goatley Andi Osho Andrea Hubert Archie Maddocks Barry Castagnola Bobby Mair Ben Van Der Velde Benny Boot Bob Mills Brian Gittins Bryan Lacey Carey Marx Chris Martin Chris Turner Dane Baptiste Darren Walsh David Jesudason Elliot Steel Fin Taylor Funmbi Omotayo Harriet Kemsley Hal Cruttenden Iain Stirling Ian Stone Isy Suttie Ivo Graham Jack Barry Jack Rooke Jack Samuel Warner Jarred Christmas Jim Tavare Jo Caulfield Joe Bor Joe Rowntree Joe Wells John Hastings John Thomson Jonny & The Baptists Josh Widdecombe Juliet Stephens Katie Mulgrew Keith Farnan Kwame Asante Larry Dean Liam Speirs Lucy Frederick Lucy Porter Luke Graves Mark Restuccia Matt Forde Matt Rees Matt Richardson Mike Wozniak Milo McCabe Mitch Benn Moataz Hamdi Nathan Caton Neil McFarlane Nick Helm Patrick Monahan Patrick Morris Paul Tonkinson Norman Lovett Paul Chowdry Paul F Taylor Paul Thorne Pete Firman Philip Simon Pierre Novellie Piff The Magic Dragon Ria Lina Rhys James Rob Deering Robert White Romesh Ranganathan Rosie Wilby Sam Savage Sam Wong Sara Pascoe Sean McLoughlin Simon Munnery Simon Donald Sol Bernstein Sopie Hagen Stephen Carlin Terry Alderton Tom Davis Tom Deacon Tom Hayward Tom Toal Tom Wrigglesworth Tony Law Vikki Stone Zoe Lyons
2014……
Jim Campbell Holly Walsh David Jesudason Darren Walsh Ed Aczel Matthew Highton Amy Howerska Abandoman Andrew O'Neill Nish Kumar Allyson J Smith Evelyn Mok Chris Coltrane Marcel Lucont Andrea Hubert Amir Khoshokhan The Storybeast Zoe Lyons, Paul F Taylor Sofie Hagen Tez Ilyas Keith Farnan Tom Toal Lee Nelson Olaf Falafel Sir Ian Bowler Joel Dommet Inel Tomlinson Ava Vidal Archie Maddocks Hill & Wheedon Harriet Kemsley Gary Tro Dave Green Ed Gamble Daniel Simonsen Lindsay Sharman Stu Richards Stuart Goldsmith Paul Duncan McGarrity Mat Ewins Derek Ryan Matthew Crosby Andy Zaltzman Angela Barnes James Brann Rob Heeney Mike Wozniak Damian Clark Alfie Brown Ingrid Dahle Richard Todd Chris Martin Tom Deacon Aisling Bea Stella Graham Barry Ferns Ian Stirling Tom Allen Tim Renkow Will Duggan Jimmy Bird Ivo Graham Luke Benson Paul Mcaffrey David Mills Scott Capurro Bec Hill Tommy Rowson Alex Smith Lee Nelson Celia Pacquola Pete Otway Brennan Reece Mark Silcox Richard Soames Hal Cruttenden Matt Rees Ean Luckhurst Adam Rushton John Hastings Pete Johansson Paul McMullan Kishore Nayar Andrew Bird Max Dickens Edd Hedges Mae Martin David Morgan Eleanor Curry Phillip Simon Al Lubel Marcus Olaire Ash Frith Ryan Cull Yacine Bellhouse Tom Rosenthal Garret Millerick Ellie Jane Taylor Jake Lambert Adam Blampied Pierre Novellie Sean McLoughlin Tony Law Jarlath Regan Katie Mulgrew Bobby Mair Josh Howie Alex Edelman Lucy Porter Fin Taylor Stephen Carlin Loretta Maine Peter Brush Sara Pascoe Danny Bhoy Damian Kingsley Carl Donnelly Pat Cahill Jared Christmas Laura Lexx Mark Cram Gary Tro Tony Cowards Tiernan Douieb Joshua Ross Robin Morgan Peter White Sarah Iles Tony Marrese Matt Richardson Juliet Myers Chris Purchase Katherine Ryan Adam Hess Dan Schreiber Johnny Cochrane Romesh Ranganathan Allyson June Smith Fern Brady Alistair Beckett-King Phil Ellis Jonny Pelham Phil Jerrod Richard Sandling John Robins Tony Jameson Tommy Tiernan Elliot Steel Ray Peacock Kiri Pritchard-McClean Alex Perry Toby Hadoke Harriet Dyer Luke Graves Ari Shaffir Jonny Lennard Jessica Fostekew Chris Betts Jamali Maddix Russell Kane Simon Munnery Max Davis Sarah Callaghan Nathan Caton Suzi Ruffell Paul Jones Evelyn Mok Tiffany Stevenson Robert White Caroline Mabey Aidan Goatley Brett Goldstein Masud Milas Mark Smith Joe Lycett Diane Spencer Tom Hayward Milo McCabe Felicity Ward Tez Ilyas Steven Scott Stephanie Laing Chris Stokes Foil Arms & Hog Rory O'Hanlon Don Tran Tom Goodliffe