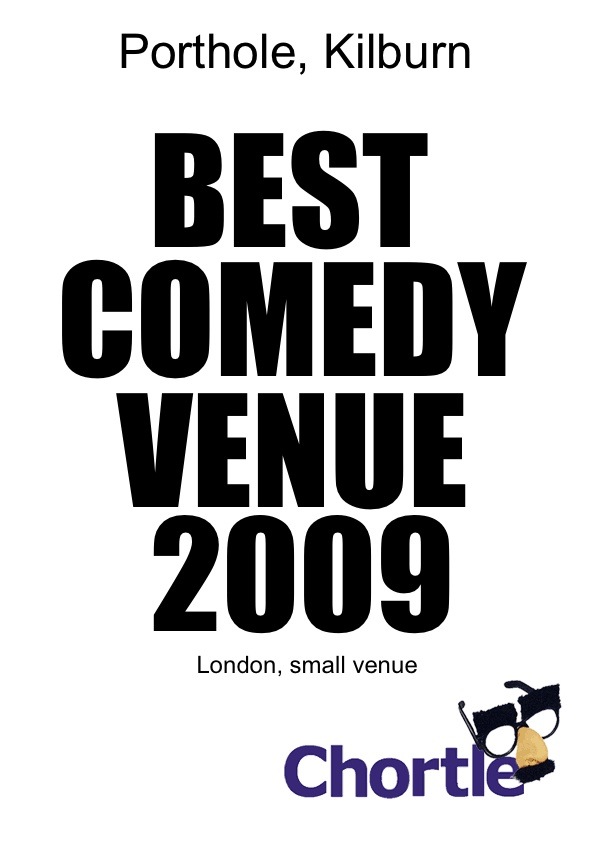 COMEDY
Join us every Monday from 8pm for the best in stand up comedy and at just £5 (or £4 in advance) entry fee there is not a better value night of Comedy to be had!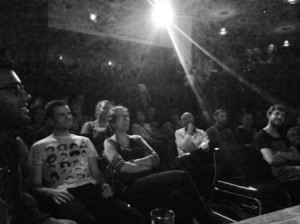 You can book tickets in advance here: WHAT'S ON PAGE, or just by scrolling down, finding the gig you want to come to and hitting 'CLICK HERE TO BUY TICKETS'. To keep updated on line-ups, special offers and ticket news follow us on Twitter @GoodShipComedy or LIKE our Facebook page!
**Once purchased, tickets cannot be exchanged or refunded, unless a performance is cancelled. Programme and artist details are published in good faith; however, occasionally, for reasons beyond our control, changes may be necessary. All tickets will be offered subject to availability at the time of booking.**
You can also sign up to our Mailing List here:
Monday 8th February 2016
JOHN KEARNS
@johnsfurcoat
DOUBLE EDINBURGH COMEDY AWARD WINNER 2013/2014
The most original, odd, off-beat and hilarious alternative comic to arise this decade, John Kearns is an act who has forged his own raggedy path all the way to success. Already renowned as a key part of the 'Weirdos' collective, John staked his claim for comedy greatness with an award-winning show full of non-sequiturs, surrealism and engaging daftness. Following that he became the only comic in the history of the Fringe to back up his best newcomer win with a best show gong the year after. Since then he's appeared on Radio 4, written for Sky's 'Psychobitches' and taken a lead role in BBC3's 'Top Coppers'.
"A true comedy original." ★★★★ Time Out
"Sidesplittingly funny." ★★★★★ Chortle
"Kearns could be your new king of comedy." ★★★★ Evening Standard
"Kearns intermittently thoughtful and hysterical shtick remains hugely compelling." ★★★★ Scotsman
FERN BRADY
@fernbrady
Having appeared on both '8 Out of 10 Cats' and 'The Alternative Comedy Experience' in the past 12 months Fern is swift becoming a favourite of both mainstream and leftfield comedy crowds. Acerbic, honest, open, cutting and hilarious she's a sure-fire comedy hit!
"A great comic sensibility, with moments of sparkling verve." The Guardian
"Fern Brady is developing a potent identity with her gravelly attacks upon the delicate boundaries of modern taste…a fearsome originality and a torrent of arresting and disturbing imagery." Scotland on Sunday
BENJI WATERSTONES
http://www.benjiwaterstones.com/
A perennial finalist in all the major new act competitions, the deft and understated Benji has proved a hit with comedy crowds for the past couple of years. Drawing on his own personal experiences, as well as his job working in the health sector, Benji has charmed crowds into laughter with great skill and aplomb.
"Absolutely brilliant." The Scotsman
T J MACDONALD
@TJ_Macdonald
A fresh face on the London scene, TJ first started performing comedy in New Zealand in 2004. Before leaving the country, he was a regular MC and headliner at both The Classic comedy club in Auckland and the Fringe Bar comedy club in Wellington. Now – like a low pressure system – he's here to take the UK by storm!
AND YOUR HOST:
LAURA LEXX
http://lauralexx.blogspot.co.uk/
Laura is a comedian who presents fast, funny, warm and witty work in a loveable confessional style. With a unique, joyous take on life and musings on the funny world we live, Laura relishes in all things interesting, entertaining and above all: happy. Currently developing her new show Lovely Laura was a finalist for the Chortle Student Comedy Awards in 2009 and has since performed at venues and Fringe festivals around the UK.
"One of the most delightful performers you're ever likely to see." GQ Magazine
"It's understated but well-realised stuff, and don't mistake the gentleness of her approach for a lack of real comedic steel." The Guardian
Amazingly just £5 entry (or £4 in advance online)
Doors 6pm for 8pm start.
Monday 15th February 2016
ROMESH RANGANATHAN
http://www.romeshranganathan.co.uk/
We're delighted to welcome Romesh to The Good Ship as he takes a break from his first major UK tour. His impact on the comedy circuit since his debut in 2010 has seen him quickly make a name for himself. The last three years have been incredible for Ranganathan with his critically acclaimed Edinburgh Festival show, 'Rom Wasn't Built In A Day' being nominated for the prestigious Edinburgh Fosters Best Show Award in August 2014. This was only 12 months after his festival debut 'Rom Com' being nominated for the coveted 'Best Newcomer Award 2013'.
Romesh has come a long way since winning the 'Leicester Mercury New Act Award 2013'. These achievements culminated in his debut appearance on BBC2's 'Mock The Week', BBC1's 'Live At The Apollo', ITV1's 'Sunday Night At The Palladium', BBC3's 'Russell Howard's Good News', 'Edinburgh Comedy Fest Live 2013', a regular slot on Channel 4's weekly topical show 'Stand Up For The Week', hosting two series of BBC Radio 4 Extra's 'Newsjack' as well as appearances on BBC Radio 4's 'News Quiz' and the long-running and beloved 'The Now Show'.
From playing comedy clubs all over the country Ranganathan's profile has grown as has the respect from his peers which has resulted in him writing for numerous shows and supporting the likes of Seann Walsh, Bill Burr, Paul Chowdhry and one of his comedy heroes Ricky Gervais. Romesh has also been seen acting in several hit sitcoms including Jo Brand's 'Damned' for Sky Playhouse with a few more parts in the pipeline to be filmed in the coming months.
★★★★ Sunday Times
"A supremely accomplished debut." ★★★★ Chortle
"Ranganathan's punchlines are sharper and funnier than many of his peers." The Guardian
RIA LINA
http://rialina.com/
Winner of the EMMA Award for Best Comedian, Ria Lina makes an impact with her dry wit and bawdy ukulele songs, having been a regular on the international stand-up comedy for the past 14 years. Her most recent show "School of Riason" was nominated for the Amused Moose Laughter Awards at the 2014 Edinburgh Fringe Festival, contained one of Dave TV's Top 10 Jokes of the Festival, and was commissioned by Radio 4 as a half-hour special to be aired in 2016.
Previous projects include her critically acclaimed shows "Thpethial" (2013) and "It's Not Easy Being Yellow" (2012), which travelled to the Brighton Fringe, Edinburgh Fringe, and Singapore International Festivals. She also wrote for the Ladyboys of Bangkok "Fantasy & Feathers" 2010 & "Glamorous Amorous" 2013 tours, and wrote/acted for the ITV2 comedy sketch show (Meet the Blogs).
In the past, Ria has written and presented her own documentary for Channel 4 revealing the truth behind the myths that surround oriental women in Britain; other projects include the comedy series, Sweet n' Sour Comedy and Malai Monologues, for BBC3; The World Stands Up, for Comedy Central (USA), the Paramount Comedy Channel (UK), and the Comedy Network Channel (AUS).
"Fearless, provocative and very funny." Scotsman
"Engaging, endearing and eye-opening." Time Out
MASUD MILAS
@MasudMilas
Selected by Time Out as one to watch, Masud Milas is one of the most exciting new acts to emerge from the UK comedy circuit. Looking like he's just stepped out of a 70s crime series, Masud's comedy is unique, intelligent and addictive. King of Retro, master of cool, lover of food, movies, changing culture, social history and creator of healthy fast food masterpieces, Masud is ready for whatever comes his way. Masud performs up and down the country and supported Stephen K Amos in his 2013 tour.
JO D'ARCY
@jodarcy1
Stoke-on-Trent lass Jo D'Arcy may have escaped the classroom but her self-effacing tales of teaching Spanish to high school students continue to haunt her. In recent years, Jo has added to her success in numerous competitions to become a sought after act on the UK comedy circuit – playing at the likes of The Stand, The Glee and The Comedy Cafe (amongst many others).
In 2014, Jo won Southport New Comedian of the Year and made it to the semi finals of So You Think You're Funny. In 2015, she made it to the finals of the Hobgoblin Comedy Awards, Hilarity Bites New Comedians of the Year and the Breaking Talent Award at Birmingham Comedy Festival.
"A pleasing depth to her self-effacing gags." Chortle
AND YOUR RESIDENT HOST:
BEN VAN DER VELDE
http://benvandervelde.com/
Consisting of 60% belly button hair and 40% stupid comments about whatever's in front of his nose, Ben has been entertaining crowds nationwide for years and galaxy-wide for centuries, using a contraption that the CIA would bloody love to get their hands on.
"A life-giving compere." Chortle
SOLD OUT
Doors 6pm for 8pm start.
Monday 22nd February 2016
BRETT GOLDSTEIN
@BrettGoldstein
Brett Goldstein is an actor and a writer who turned to stand up because he was bored of depressing people through plays. "If I could depress them through the medium of laughter…" he thought, "that would be something…"
Brett arrived onto the comedy scene with a bang in 2006. Since then he has been a finalist and semi finalist in every major comedy competition going. In 2007 he was selected to appear in the Comedy Reserve, the Pleasance's "Best of New comedy" showcase at the Edinburgh Fringe Festival and two years later 2009, he MC'ed the Big Value Comedy Show in The Caves.
In 2011 he took his debut solo show, "Brett Goldstein Grew Up In A Strip Club" to Edinburgh where it recieved rave reviews and played to sell out audiences. The same happened with the acclaimed follow up "Contains Scenes of an Adult Nature." And if you're wondering where you recognise his rakish good looks from, he also starred in Ricky Gervais' "Derek" on Channel 4, as well as taking the lead role in critically-acclaimed independent movie "SuperBob".
"A good story, brilliantly told… with an emotional acuity that matches his eye for absurdity and misadventure… Very fine." **** The Times
"Sharply written, impeccably delivered, always charming… warm, wise stuff, the show superficially small but the themes and laughs big." **** Daily Telegraph
"Brett Goldstein is a performance dynamo, with punchily amusing material to match. His set has a pace and energy that can generate a high-voltage spark in even the quietest gigs, ensuring the perfect presentation for his gag-driven material. He's a sharp operator who deftly twists expectations for off-kilter punchlines that catch the audience unawares." Chortle
NABIL ABDULRASHID
@Nabilu
In 2010, aged 22, Abdul Rashid became the youngest black comedian to perform stand up at the Hammersmith Apollo. He entered the 'Which Religion Is Funniest?' competition. After reaching the Top 10 spot, he was crowned joint winner of the national competition, judged by David Baddiel and Omid Djalili, and he was chosen to perform at the premiere of the film The Infidel.[3 He has performed at Comedy Cafe, Comedy Store, Jongleurs and Choice FM Comedy Club. setting stages ablaze with his own unique brand witty and satirical material and style of delivery that is best described as "smooth".
JONNY PELHAM
@jonnypelham22
Jonny Pelham began comedy at University and whilst there he finished runner-up in So You Think You're Funny as well as The Chortle Student comedy awards. Since leaving he has continued to impress and was recently a finalist and judges choice in the BBC Radio New Comedy Awards, as well as being nominated for Chortle Best Newcomer in 2014. In 2015 he took his critically acclaimed debut show, Before and After to the Edinburgh Fringe.
"Reassuring presence and way with a story – there are echoes of Daniel Kitson in his writing." The Guardian
"Engagingly wry temperament and clear anecdotal gifts." The Scotsman ****
GLENN MOORE
@TheNewsAtGlenn
Within his first 10 gigs, Glenn was a finalist in So You Think You're Funny? and a runner-up in the Chortle Student Comedy Awards. Since then, he's gone on to regularly perform across the UK, for the likes of Jongleurs, Off The Kerb and Komedia. At the 2014 Edinburgh Fringe, he was part of the prestigious AAA Stand-Up Late showcase show.
Glenn is also one half of the critically-acclaimed sketch comedy duo Thunderbards, who had a sell-out run at the Edinburgh Fringe in 2014, as well as a show at the Fringe the previous year voted one of GQ's 'Top Ten Funniest Shows at the Fringe'. In 2014, they were finalists in the Hackney Empire New Act of the Year competition, performed on McAuley And Co on BBC Scotland, and had two jokes from their show Seconds included in the Daily Mirror's and the Edinburgh Evening News' top ten funniest jokes of the Edinburgh Fringe. In 2013, they were runners-up in the inaugural London Sketchfest, which saw their inclusion in the Independent's 'Best Comedy of the Year' alongside Louis CK and Bo Burnham.
As a writer, Glenn is known for his silly one-liners on Twitter, and has also written for BBC Radio shows including The Now Show and News Jack.
"Glenn Moore is tipped for great things." GQ Magazine
"Great one-liners, with silly turns of phrase that really shine." Chortle
"Fantastic – brilliantly performed and hysterically written." The List
CHRIS KENT
http://chriskentcomedy.com/
Winner of the Comedy Smackdown at the Galway Comedy festival 2010, and of the Bulmers Nuttin' But Funny Competition 2009, Chris Kent is one of Ireland's rapidly rising young comedians. As well as being regular MC at Cork's City Limits comedy club, Chris has gigged all over Ireland with PJ Gallagher, Ardal O'Hanlon and Colin Murphy, to name but a few. His sharp style preys on his own everyday life and his ability to laugh at himself gives for some great viewing. Chris is one to watch!
AND YOUR RESIDENT HOST:
BEN VAN DER VELDE
http://benvandervelde.com/
Consisting of 60% belly button hair and 40% stupid comments about whatever's in front of his nose, Ben has been entertaining crowds nationwide for years and galaxy-wide for centuries, using a contraption that the CIA would bloody love to get their hands on.
"A life-giving compere." Chortle
Amazingly just £5 entry (or £4 in advance online)
Doors 6pm for 8pm start.
Monday 29th February 2016
PIPPA EVANS
http://www.pippaevans.com/
Since being nominated for Best Newcomer at the Edinburgh Fringe in 2008 Pippa Evans hasn't looked back, churning out quality songs, jokes, improv, sketches and more, travelling the world as she does so. She has appeared all over the UK, as well as Australia, Switzerland, Hong Kong, Singapore and Norway.
Meanwhile, when she's been stuck in Blighty she's appeared on the TV on Fast and Loose ( yes you DO remember it), Live at the Electric, Drunk Histories and The Dog Ate My Homework, as well as the next series of Alan Davies "As Yet Untitled." She's also been heard on Radio 4 on The Now Show, Fifteen Minute Musicals and Newsjack.
To top it off she's the co-creator of ground-breaking Sunday Assembly – a network of Godless Congregations around the world.
"Murderously funny." Evening Standard
Fabulously talented. Time Out
CHRIS MARTIN
http://www.chrismartincomedy.co.uk/
One of the finest young observational comics on the circuit, Chris has the laser-guided ability to find the funny in the minutiae of modern life. His masterful dissection of human foibles have led him to support heavyweights such as Russell Kane, Jack Whitehall and Milton Jones on tour.
"Destined for greatness." The Sunday Times
JESS FOSTEKEW
http://www.jessicafostekew.com/
A master of acting, writing and stand-up, Jess is currently in the cast of Edinburgh and Bloomsbury Theatre 5* sell out, mega-hit KNIGHTMARE LIVE. She has also just returned from Edinburgh having performed a brand new work in progress show called 'The Something And The Apoplexy'. Voice wise, she is also super busy narrating the massive Itunes Festival's Highlights Show and she is very excited to be the narrative voice of forthcoming brand new Sky Living documentary '9 Months Later'.
Jess is also a much in demand writer on Channel 4′s Stand Up For the Week and on BBC Radio 4′s The Now Show, News Quiz and Newsjack.
"Intelligent humour and sharp, insightful stand up." Evening Standard
"There are plenty of comedians willing to dumb themselves down in order to win audience approval, but that's not a game Jessica Fostekew is prepared to play…great fun, if not the sort of thing that's likely to win over fans of Paddy McGuinness." The Guardian
LYNN RUTH MILLER
http://lynnruthmiller.net/
Lynn Ruth Miller is currently the oldest performing stand up female comedian on both sides of the Atlantic. Dubbed the new Joan Rivers of Fringe Comedy at The Edinburgh International Fringe.
She is a regular at the San Francisco Punchline, The Stand in Scotland and The International in Dublin and is now chomping at the bit ready now to do her storytelling, cabaret and standup comedy throughout the world to prove that her aging has been amazing.
At 81, Lynn Ruth Miller is still going strong.
She started her comedy career at 71. She made it to Las Vegas in America's Got Talent, 2008, won People's Choice in 2009 Branson Comedy Festival, the finals in Bill Word's Funniest Female Contest 2009 and semi-finals in the SF International Comedy Competition, the top 100 in Britain's Got Talent and won both nights of the Texas Burlesque Festival without taking off anything that matters.
She was the 2013 TO&ST winner for GRANNY'S GONE WILD: best cabaret Edinburgh Fringe. That show was performed at the Soho Theatre in London in March 2014. In August, she performed her fourth solo show NOT DEAD YET a compilation of stories and songs about her life, directed by Sarah Louise Young with songs written by Young and Michael Roulston to 4 and 5 star reviews.
"This woman is sharp, and in among the fun and schtick there are some killer lines. Ms. Miller is a poster girl for growing old disgracefully and she looks to be enjoying every second." The Scotsman
DARREN HARRIOTT
@DarrenHarriott
Originally from Birmingham, and now living in London, Darren Harriott is a hit on the live circuit and a regular at clubs such as The Stand (Headlining their Red Raw nights), Beat the Frog, Baby Blue, The Glee Club, Highlight, Comedy Cafe, Covent Garden Comedy Club and Angel Comedy. A confident performer with a captivating charm, Darren's comedy deals with everything from subverting stereotypes, to everyday observations, to that juiciest of topics, religion – all with a cutting edge, and a great beard.
In 2015 Darren performed as part of 'The Lunchtime Special' at the Edinburgh Festival – a daily comedy club that regularly sold out. He also performed at guest spots all over the city.
AND YOUR RESIDENT HOST:
BEN VAN DER VELDE
http://benvandervelde.com/
Consisting of 60% belly button hair and 40% stupid comments about whatever's in front of his nose, Ben has been entertaining crowds nationwide for years and galaxy-wide for centuries, using a contraption that the CIA would bloody love to get their hands on.
"A life-giving compere." Chortle
Amazingly just £5 entry (or £4 in advance online)
Doors 6pm for 8pm start.
Monday 7th March 2016
IMRAN YUSUF
http://www.imranyusuf.com/
Imran Yusuf is renowned as a skilful raconteur who seamlessly weaves socio-political satire with heartfelt introspection in his charmingly endearing trademark styling. Languid, punchy, cheeky and utterly loveable, Imran has established himself as a truly unique voice in the world of comedy.
In 2010, Imran presented his debut solo show at the Edinburgh Festival Fringe. The show, An Audience with Imran Yusuf, was part of the Laughing Horse Free Festival and it was Imran's intention to develop his craft and material at the Fringe whilst at the same time keeping under the radar of the UK Comedy Industry and Press. However, word about the show got out and within a week Imran had gained the first of a collection of 5 star reviews, which led to him being nominated for Best Newcomer in the Foster's Edinburgh Comedy Award 2010 (He was the first performer from The Free Festival to be nominated in the history of the Awards). All of this whilst fasting between sunrise and sunset in observation of Ramadan. Imran's TV debut was also made shortly after the festival appearing on Michael McIntyre's Comedy Roadshow (BBC1) and the Edinburgh Comedy Fest (BBC3) broadcast in September 2010.
Since then he has completed two UK tours with his solo shows "An Audience with Imran Yusuf" and "Bring The Thunder" and can also be seen as a regular member of the team-based topical comedy show; The Cutting Edge at The Comedy Store in London.
"Intelligent, thought-provoking and laugh out loud funny." **** Time Out
"Imran Yusuf is an immensely likeable comedian with a cheerful, confident delivery. His material manages to be friendly and accessible and at the same time thought-provoking." The Scotsman
"Sharp, passionate and uplifting." **** The Telegraph
SPENCER JONES
http://thespencerjones.co.uk/
Writer and star of BBC's BAFTA-nominated Big Babies and UK Barry-nominated for best performer in Edinburgh 2014, Spencer Jones was a New Act of the Year 2015 runner-up. His amazing 2015 show Spencer Jones is the Herbert in Proper Job had glowing reviews and won Best Fringe Show and Best Performer at The Comedians' Choice Award as well as having a week's sell out run at the Soho Theatre with this "joyful hour of goofery" and will be back for more dates later in 2016.
Spencer has just filmed appearances in the BBC's upcoming LIVE AT THE BBC and for AL PORTER LIVE AT THE OLYMPIA for RTE2 in Ireland, as well as appearing in his very own Christmas cracker short for Sky.
"One of the silliest, most consuming shows of the Fringe." ***** The Times
"Punch you in the gut funny… Possibly the nicest, funniest, silliest, most heart-warming hour you can have this August." **** The Scotsman
"Gloriously hilarious." Chortle
MATT RICHARDSON
http://www.mattrichardsoncomedy.co.uk/
Having started stand-up in 2009 at 18 years old, Matt became the youngest comedian performing on the circuit and he soon made it through to the finals of two national stand-up competitions – the prestigious So You Think You're Funny and the Chortle Student Comedy Award – as well as coming runner up in the Reading Comedy Festival New Act of the Year and winning the Newbury Comedy Festival new act competition ' You Must be Joking' – all while still in his teens.
Since then Matt has firmly established himself as one of the UK's most exciting young performers and presenters. He is the winner of the Bath Comedy Festival New Act of the Year, Leicester Comedy Festival 'Best New Show', and a finalist in the Latitude Festival New Act of the Year. Matt has appeared on BBC Radio 2's 'Russell Kane's Whistle Stop Tour' and his TV credits include co-hosting the Xtra Factor, a series regular role on Viral Tap (ITV2), Nevermind The Buzzcocks, Celebrity Juice, Sweat The Small Stuff, Big Brothers Bit on the Side, Fake Reaction and many others.
"He's brash, slick and full of mildly laddish but self-deprecating stories, all delivered with an irresistible twinkle. Richardson may be full of self-confidence but he's got broad appeal to back up the cockiness."
The Guardian
"Hilarious and charming." The Mirror
JONNY LENNARD
@themaybepile
Stand-up and sketch writer Jonny Lennard is an original and exciting addition to the UK comedy circuit. His unique style of stand-up blends satire, surrealism and subtlety in a way that has garnered rave reviews up and down the country. With experience as a director, writer, editor and performer of comedy across all mediums Jonny is a versatile and creative comedian keen to show audiences something they haven't seen before.
"Oodles of original talent." Chortle
SOPHIE WILLAN
http://www.sophiewillan.com/
Magners New Act 2015 WINNER
Having only started performing stand up in 2015, powerhouse Sophie Willan is already drawing comparisons to Peter Kay and Sarah Millican. Her refreshing comic style has taken her to numerous competition finals including the prestigious Amused Moose Laugh Off and The Magners New Act, where she was crowned Winner.
Engagingly honest and darkly optimistic, Sophie's work takes inspiration from her unusual life experiences, which makes for a razor sharp and totally authentic comic voice. A force to be reckoned with, she exudes confidence and northern charm.
Sophie has also built a reputation as an accomplished and fearless performer in theatre and cabaret. In 2014 she toured her one-woman play (The Novice Detective) to over 60 venues across the UK- including a sell out run at the Edinburgh Festival Fringe 2014.
To top off a whirlwind 12 months, Sophie has also recently provided tour support for Luisa Omielan and headlined BBC Presents Stage at the Edinburgh Festival. She is now developing her own scripted project with BBC Comedy and was recently commissioned for funded development by The Lowry Theatre, Salford.
"A bright emerging star." BBC Comedy
"…managing to bridge the gap between old school and alternative – massive main stream appeal." Beyond the Joke
AND YOUR RESIDENT HOST:
BEN VAN DER VELDE
http://benvandervelde.com/
Consisting of 60% belly button hair and 40% stupid comments about whatever's in front of his nose, Ben has been entertaining crowds nationwide for years and galaxy-wide for centuries, using a contraption that the CIA would bloody love to get their hands on.
"A life-giving compere." Chortle
Amazingly just £5 entry (or £4 in advance online)
Doors 6pm for 8pm start.
Monday 14th March 2016
NISH KUMAR
http://www.nishkumar.co.uk/
EDINBURGH COMEDY AWARD NOMINEE: BEST SHOW 2015
Since beginning his comedy career in 2006, Nish has achieved global success on the stand-up circuit with four rave reviewed solo stand-up shows receiving huge recognition from both industry & fans alike. In 2012 Nish's debut solo show, 'Who Is Nish Kumar?' earned a spot on Dave's 'Ten Funniest Jokes of The Fringe', a nomination for Best Show at the 2013 Leicester Comedy Festival & two sell-out runs at one of London's most noted comedy haunts, The Soho Theatre. His follow-up show of 2013, 'Nish Kumar Is a Comedian' received a plethora of four and five star reviews, another sold out two week run at The Soho Theatre & an invitation to perform at the prolific Melbourne International Comedy Festival the following year. Nish's third show in 2014, 'Ruminations on the Nature of Subjectivity' was also met with great success consistently selling out at the Edinburgh Fringe Festival, another run at The Soho Theatre & along with 4 other specially selected comics and an invitation to embark on a stand-up tour of India with the Melbourne International Comedy Festival Roadshow India. All this superbly hard work was topped off with a nomination for best show at last year's Edinburgh Fringe and an appearance on Live at the Apollo.
Alongside his flourishing stand-up career Nish has also made the exciting step over to the small screen having graced television sets across the nation on the likes of 'The Alternative Comedy Experience' (Comedy Central) curated by Stewart Lee, 'Live at The Comedy Store' (Paramount), 'Live At The Edinburgh Festival' (BBC Three), 'Sweat The Small Stuff' (BBC Three) and 'Alan Davies As Yet Untitled' (Dave), as well as a regular writing spot on the recently re-released (and namesake) show 'The Kumars' for Sky One. Nish has also thrived as the new host of topical comedy show 'Newsjack' for Radio 4 Extra, which won a Rose d'Or award at the end of last year.
"If you like your comedy to be intelligent, inventive, thought-provoking and delivered with a passion, urgency and enthusiasm that makes an hour feel like a fantastic ten minutes, then you're going to love Nish Kumar's show… a truly impressive piece of stand-up from a comic in full control of his material and onstage persona." ★★★★★ Time Out
"With his combination of book smarts, righteous passion and sardonic wit, Nish Kumar is the Asian answer to John Oliver." ★★★★ Chortle
"A comedian on the up…. An ingenious, witty look at identity that suggests Kumar will soon be getting known for all the right reasons." The Times
"A highly polished, subtly innovative stand-up…. He nails the punchlines over and over again, thanks to taut, economical writing that puts audience pleasure firmly ahead of self-indulgence…. His is a talent worth catching up with." Guardian
ADAM ROWE
@adamrowecomedy
Adam Rowe began performing Stand-Up in 2010 at the age of 18. A little over a year later; he was named Liverpool Comedian of the Year, left his bar job and University behind and has since become recognised as one of the most exciting young comics in the country. As well as performing at all of the UK's biggest and most respected comedy clubs, Adam was asked to host the prestigious Big Value Showcase as part of The Edinburgh Fringe 2014.
"Natural at entertaining crowds with his comic brilliance." The Liverpool Echo
"Nothing short of prodigious." The Skinny
TOM WARD
http://www.tomwardvoice.com/comedy/
A finalist in a many of the most prestigious new act competitions, Thomas is increasingly on the radar of promoters and punters alike for his unique style. You will find him in London and the British beyond taking you sideways, on his search for meaning, through the familiar worlds of carpet adverts, supermarkets, impersonations and tales of teenage love. Thomas was also a finalist in last year's BBC New Comedian of the Year Award.
"Fine writing, evoking silly images and ideas, combines with a distinctive look and a deliberate, well-spoken delivery to make him memorable." Chortle
"Inventive stand-up Thomas Ward; a spaced-out, sometimes poetic comic with a terrifying fringe, and a very funny take on the world." The Stage
RHYS JAMES
@rhysjamesy
"Sickeningly talented." Time Out
"Destined for great things… charismatic, clever and self-aware." The Guardian
"A cut above his humdrum peers." The Independent
ANDREA HUBERT
@ShutUpAndrea
Winner of the BAFTA Rocliffe New Writing Award and with an exciting new sit-com in development, Andrea is one of the finest new writers in the country at the moment, specialising in deliciously dark and transgressive material that will have you laughing despite yourself.
"A keen writing skill…archly cynical attitude…her slick, fluid set is rich with inventive, sarcastic gags hung round an intriguing personality." Chortle
AND YOUR RESIDENT HOST:
BEN VAN DER VELDE
http://benvandervelde.com/
Consisting of 60% belly button hair and 40% stupid comments about whatever's in front of his nose, Ben has been entertaining crowds nationwide for years and galaxy-wide for centuries, using a contraption that the CIA would bloody love to get their hands on.
"A life-giving compere." Chortle
Amazingly just £5 entry (or £4 in advance online)
Doors 6pm for 8pm start.
Monday 21st March 2016
JOSH HOWIE
@joshxhowie
Josh is a much in-demand stand-up comic, performing regularly at all the major comedy clubs around the UK, and over the previous few years has taken his distinctive brand of humour to India, Ireland, France, China, Thailand, Switzerland, Finland, Estonia and America. In 2012, he was also invited to perform at the prestigious Just for Laughs Comedy Festival in Montreal, where he filmed for the internationally distributed Just For Laugh's All Access TV show.
In addition, he's written and performed four solo shows for the Edinburgh Festival, before sell-out runs at the Soho Theatre. These include his hugely successful debut solo Fringe stand-up show, entitled Chosen, which played to sell out audiences and received rave reviews at the 2008 Edinburgh Festival, and his August 2010 show Josh Howie: Gran Slam, based on his time living with his grandmother. In 2011, Josh returned with I am a Dick, followed last year by Aids: A Survivors Story. This was again critically acclaimed and resulted in Josh gaining his own six part Radio 4 series, airing later in the year.
Josh has recorded for two series of the Comedy Central show Comedy Store, and appeared on World Stands Up and Comedy Blue for the same channel. He spent four years as the writer/presenter of The Movie Geek, the Sky Movies show offering all the latest news in the world of cinema. Often praised for his writing talent, Josh is a regular contributor to The Guardian, The Times, and The Daily Mail, has reviewed films for Sky Movies Magazine, and writes the 'Fears of a Clown' column for blokely.com.
"Treads a fine line but he treads it perfectly. Both fascinating and funny." **** The Scotsman
"Great things are expected from the abrasive yet strangely lovable Josh Howie." The Guardian
"Howie knows how to amuse, shock and move an audience in equal measures." Time Out
BEC HILL
http://www.bechillcomedian.com/
Australian-born and now London-based, Bec has gained a cult following in Australia, the UK and Ireland thanks to her acclaimed solo shows and hugely popular YouTube videos, which have garnered over 200,000 views globally. She has a talent for incorporating arts and crafts into her stand-up routines; creating a unique and unforgettable comedy style that she calls "paper-puppetry".
Last year, she appeared at London's famous Union Chapel with Alan Davies, Jimmy Carr and Kevin Eldon, and Galway's Black Box Theatre alongside Milton Jones, Rob Delaney and Abandoman. She was also the support act for "Axis of Awesome" on their UK tour.
Bec is the creator of the UK's only pun-based comedy night, Pun Run. Her one-liners were featured in FIVE different "best jokes of the Edinburgh Fringe" articles in 2014. She is also one half of the award-winning family comedy double-act, Bec & Tom.
"Brilliantly conceived, this is one of the stand-out shows in this year's comedy programme." ★★★★★ The Sunday Herald
"Bec Hill: exuberant, daft and inventive." ★★★★ The Scotsman
"There's something special about Bec Hill." ★★★★ The Times
RICHARD TODD
http://www.richardtoddcomedy.com/
If you want a six-legged comedy horse to back as a future star, then look no further than Richard Todd. Winner of the Amused Moose Laugh Off 2012 and runner-up Leicester Square Theatre New Comedian of the Year 2011 he has been in huge demand up and down the country thanks to his one-in-a-million originality. Plus he's an incredible cartoonifist.
"An inventive comic thinker, with surrealism that creates weird imagery with robust, if unlikely, internal logic. He delivers with the passion of an insane preacher, and there's a keen off-the-wall wit throughout." Chortle
ROBIN MORGAN
@robinjaymorgan
Robin is one of the strongest acts to emerge from the Welsh comedy scene in years – with his quick wit and warm stage presence, coupled with a wicked, cheeky streak, he has wowed audiences up and down the country, time and time again. He's a natural.
Robin is also an established comedy writer, with his debut sitcom being broadcast on BBC Radio Wales in January 2015. His writing credits also include being a series writer What's the Story? (produced by Ruth Jones' Tidy Productions), The Leak and The Loser's World Cup.
"A deft descriptive style with an air of control and observation becoming a man far advanced of his years. He'll win you over within moments." Cardiff Comedy Festival
ELF LYONS
http://www.theelflyons.com/
Elf Lyons is an immortal award-winning performance maker, comedian, writer, director, general happy person and multi-tasker. You will almost always see her in a hat, on the go, with a coffee. In the last few years Elf has performed all around the world at leading arts festivals in the UK, Europe and Australia. She has directed theatre in Bristol, London and Edinburgh and has acted for stage and screen.
She loves creating work that is relevant, political and joyful. She enjoys taking risks, creating visual fantasies and causing a really fun mess on stage. She is currently studying at L'Ecole Philippe Gaulier in Paris and touring her solo feminist comedy show Being Barbarella around the UK and Europe.
"Enthusiastically peculiar […] endearingly eccentric […] her strangeness, her vulnerabilities and her sass make a pretty engaging package. Lyons's debut certainly achieves her main aim of showing sexy, nerdy and funny aren't mutually incompatible." Chortle
"An hour packed full of sexiness, nerdiness and amusingly awful attempts at different accents […] with an excellent astronaut striptease." ★★★★ The Skinny
AND YOUR RESIDENT HOST:
BEN VAN DER VELDE
http://benvandervelde.com/
Consisting of 60% belly button hair and 40% stupid comments about whatever's in front of his nose, Ben has been entertaining crowds nationwide for years and galaxy-wide for centuries, using a contraption that the CIA would bloody love to get their hands on.
"A life-giving compere." Chortle
Amazingly just £5 entry (or £4 in advance online)
Doors 6pm for 8pm start.
Monday 28th March 2016
PHIL NICHOL
http://www.philnichol.com/
Our Christmas gift to you is one of the most dynamic, garlanded, force-of-nature acts on the circuit: the legendary Phil Nichol. He's been award best club comic three times by Chortle, won the coveted Perrier prize in Edinburgh for best show and blown the roof of literally every single comedy stage this planet has to offer.
On the way he's also starred in 'One Flew Over the Cuckoo's Nest' with Christian Slater, played Terry Gilliam in the brilliant Monty Python biopic 'Holy Flying Circus' and wrote the joyous comedy earworm 'I'm the Only Gay Eskimo'.
Phil is an energetic and exciting performer with an unquenchable thirst to break boundaries and innovate with his work. His skill as an improvsier whether is be musical, comedy or straight in unparalleled. With a surreal edge to some of his mischievous rantings Nichol always brings something new to the stage, his keen sense of fun and eye for the shocking and absurd has cemented his position as one of the best comedians on the circuit today.
"You won't see many comedy shows that actually exert G-force. Exhilarating, incredibly funny and clever." ***** The Scotsman
"You could power a small market town from this performance. Add to that storytelling nous, stagecraft surprises and a brazen disregard for personal dignity and you've got a shameless shaggy dog story to warm the cockles of the heart." ***** The Times
"In the most wonderful possible way, this must be how the inhabitants of Java felt when Krakatoa erupted." Edinburgh Guide
STEVE BUGEJA
http://www.stevebugeja.com/
Steve Bugeja was crowned the 2013 BBC Radio New Comedy Award winner and was a finalist in the Amused Moose and Laughing Horse new act competitions. Steve supported Russell Kane on his national tour 'Smallness' and he continues to gig at comedy clubs across the country.
In October 2013 Steve was picked for Radio 4's 'Fresh From The Fringe', He returned in 2014 to perform as part of the Fringe's longest-running showcases, The Comedy Zone and returned to the Fringe in 2015 with his debut solo show.
A prolific writer, Steve has contributed material for Mock The Week, 8 out of 10 Cats and Russell Howard's Good News. In 2012 he won the BBC's Funny on Three sitcom competition and the BBC's Jesting About 2 sketch competition. Steve has contributed material to Radio 4's The Show What You Wrote and Radio 4 Extra's topical sketch show Newsjack.
"His social nightmares make for assured comedy, and it's easy to see why the audience listening at home voted him the BBC New Comedy Award winner of 2013. Greater things surely await."
Chortle
"Bugeja has an eye for original comic detail that's all his own."
The Guardian
ESHAAN AKBAR
http://eshaanakbar.com/stand-up-comedy/
Since starting comedy in March 2014, Eshaan Akbar has established himself as an act with exciting potential.
A winner of the Piccadilly Comedy Club New Comedian of the Year 2016, Eshaan has been in the finals of other prestigious competitions, including So You Think You're Funny 2014 and Laughing Horse 2014. He has performed across the UK and in Germany and Bangladesh. In 2016, he will be supporting Dane Baptiste on his UK tour.
His professional career has taken him from private banking through to corporate communications via a career in local government public policy. He has previously written for The Guardian, The Times online, The Observer New Review and The Huffington Post UK. He is a member of the UK Speechwriters Guild and Fellow of the RSA.
Born and raised in East London, he is a Manchester United fan (obviously) and has torn cricketing allegiances – he fails the Tebbit test every time. He has previously dabbled in Bollywood dance choreography.
"So slick, I could have been watching a Live at the Apollo set." Beyond the Joke
"A story that's likely to go far." Chortle
LIAM PICKFORD
@TopLadPickford
Manchester based comedian Liam Pickford provides "A surrealist slant on the art of stand-up that is refreshingly original and full of justified applause breaks." BBC
Pickford's unique delivery and innate ability to breathe humour into even the most obscure subject matter has led to him being described as "An engaging comic to watch, with a nicely shambolic, lolloping onstage presence" (Bristol Post) whose first year in comedy saw him reach the semi-finals of both the BBC Radio 2 New Comedy Award and the Chortle Student Comedy Award. Pickford mixes the audience with his own uncompromising ability to create a style described as "Bold, antagonistic comedy, Liam Pickford's ego-driven mix of misanthropic exploits and audience interaction sets the stage alight." (Juice Comedy)

TAYLOR GLENN
http://www.taylorglenncomedy.com/
Taylor Glenn is an American comedienne based in London. After winning the Welsh Unsigned Stand Up Award in 2010, she has quickly established herself as a sought after stand up and compere on the UK and European circuit, gigging in 9 countries and venues in the UK including The Comedy Store, Glee Club, Banana Cabaret, Komedia Brighton, Baby Blue, and St. David's Hall.
"Excellent storytelling." The Skinny
"Gets straight on the crowd's side." The List
AND YOUR RESIDENT HOST:
BEN VAN DER VELDE
http://benvandervelde.com/
Consisting of 60% belly button hair and 40% stupid comments about whatever's in front of his nose, Ben has been entertaining crowds nationwide for years and galaxy-wide for centuries, using a contraption that the CIA would bloody love to get their hands on.
"A life-giving compere." Chortle
Amazingly just £5 entry (or £4 in advance online)
Doors 6pm for 8pm start.
Monday 4th April 2016
ADAM BLOOM
http://www.adam-bloom.com/
Adam Bloom is one of Britain's most inventive comedians. He has performed sell-out solo shows at the '96, '97, '98, '99, '01, '04 & '07 Edinburgh Festivals as well as performing a sell-out tour of Britain. He has also sold out theatres at festivals in Melbourne, Sydney, Auckland, Wellington & Cape Town. In July '13, Adam made his fifth appearance at 'Just For Laughs' in Montreal, including being part of 2004 'Just For Laughs Comedy Tour', playing to 42,000 people in 17 cities across Canada. He has also written three series of 'The Problem with Adam Bloom' for BBC Radio 4.
"He's been one of my favourite stand-ups for about ten years. Bloom not only has meticulous, brilliant lines but an intense and fragile honesty." Ricky Gervais
"In the premier league of comedy." The Independent
"For pure stand-up firing out well-written lines and riffing with the audience, Bloom remains in the highest division." The Scotsman
ARCHIE MADDOCKS
http://www.archiemaddocks.co.uk/
Archie is an exciting new comic, who is armed with a natural stage presence and a winning smile. He possesses an affable and likeable nature that immediately puts people at ease and has impressed both his peers and audiences with his charismatic, conversational style, hilarious observations and quick, acerbic wit. This lethal skills set saw him win Bath Comedy Festival New Act of The Year, come runner-up in the Amused Moose New Act of the Year and have the hive of comedy promoters desperate to get him on their stage.
He's also a playwright who has had his work produced by some of the best theatres in the UK (including Orange Tree Theatre, Lyric Hammersmith, Bush Theatre and The Royal Court) and internationally too ( New Light Theatre in New York!). He currently has several theatre and television projects in development and hopes to make some exciting announcements later in 2014.
"An impressive set." Bruce Dessau, Evening Standard
"He sells his material with a charismatic and enthusiastic style that stands him in good stead." Chortle
STEPHEN BAILEY
http://www.stephenbaileycomedy.co.uk/
Bailey, is making noise on the comedy circuit by being fun, charming and sassy. A skilled improviser, Stephen is "annoyingly sharp" (The New Current) and is known for mixing up his material covering everything from celeb antics, to his relationships with and even adds some local flavour – all done with "fantastic natural wit and charisma" (Edinburgh Festivals Magazine). His infamous gossips are "warm and affectionate yet no less biting in its wit" (The Gay UK), which made him perfect choice to be first ever MC at Stonewall's Summer Party (having the distinct pleasure to not only host the night but introduce the phenomenal Beverley Knight.)
"Refreshing to watch, a comic who is so beautifully comfortable in his self that the show he has created is rich with positivity." The New Current
"Stephen Bailey dominates the stage." Chortle
DIANE SPENCER
http://www.difunny.com/
Diane Spencer is comedian, actor and writer. Diane is best known as a stand-up comedian on the UK circuit and has performed worldwide, achieving international recognition for her hilarious work. Diane debuted at the Edinburgh Comedy Festival in 2009, as part of the "Big Comedy Breakfast", then returned with a new hour "Lost in the Mouth Specific" in 2010 performed on the PBH free fringe. This show and her early work on the UK circuit led to Diane winning the Chortle Award for Best Newcomer (2011). Since then she has written a brand new show every year, each receiving critical acclaim for her honest, filthy and insightful stand-up.
"Between her theatrical facial expressions, on-point character roles and enthralling story-telling ability, Spencer mesmerises the crowd." ***** Edinburgh Festivals Magazine
"You know that line that people tell you not to cross, as far as boundaries are concerned? I think Diane leapt across it and kept on running. Glitteringly, gob-smackingly outrageous stuff." Sunday Express
MIKE SHEPHARD
http://www.mikeshephard.com/
Mike is a writer and comedian who has written for BBC Radio 4, NewsRevue and the award-winning Tin Can Podcast. He is part of sketch group The Expeditionary Force, whose sell-out show The First Supper was produced in London, Edinburgh and Newcastle. Other credits include the role of Catesby in Quest for Guy Fawkes (Living TV), Dave Donnelly in 'Heckle' (2013 Cannes Film Festival) and as a regular presenter on Hayes FM. As a comic he is the regular host of History's Greatest Monster (the historically-inspired comedy night) and has performed throughout the the country including at The Stand in Glasgow, and at the Manchester Comedy Store as part of the BBC New Comedy Award.
AND YOUR RESIDENT HOST:
BEN VAN DER VELDE
http://benvandervelde.com/
Consisting of 60% belly button hair and 40% stupid comments about whatever's in front of his nose, Ben has been entertaining crowds nationwide for years and galaxy-wide for centuries, using a contraption that the CIA would bloody love to get their hands on.
"A life-giving compere." Chortle
Amazingly just £5 entry (or £4 in advance online)
Doors 6pm for 8pm start.
Monday 11th April 2016
ANGELA BARNES
http://www.angelabarnescomedy.co.uk/
After a career in health and social care, Angela Barnes decided to realise a long held ambition and give comedy a go. Within a couple of years she had won the 2011 BBC New Comedy Award and became a finalist at the 2011 Latitude Festival New Act of the Year competition. Since 2011, Angela and her witty world view have been catapulted onto numerous radio and television shows including appearances on BBC Three's Russell Howard's Good News, Mock the Week, Stand-Up for the Week, Russell Kane's Whistle Stop Tour (BBC Radio 2), and BBC Radio 4's The Now Show. Her debut solo Radio 4 show is due to be aired this spring.
"Brilliantly funny."
Sarah Millican
"She's just a gloriously down-to-earth, straight talking and extremely funny comic." The Guardian
"Angela Barnes' spark is infectious and her delivery is fast, furious and seriously funny."
The List
ABIGOLIAH SCHAUMANN
http://www.abigoliah.com/
Originally from New York City, Abigoliah is a fresh, punky, enlightened, hilarious force to be reckoned with. Firing out gutsy opinions at ten per minute and taking on all-comers in the audience she is an act to be warmed to immediately and listened to for hours. A definite future alternative star in the making.
"Her cheeky honesty is completely disarming and delightful." Chortle
"A foul mouthed sweetheart, aggressively feminine, endearingly butch and curiously disturbed." **** The Skinny
TOM GOODLIFFE
https://tomgoodliffecomedy.wordpress.com/
Emerging from the renowned comedy hotbed of accountancy, award-winning comedian Tom Goodliffe has quickly made a name for himself with his unique blend of smart gags, charming storytelling and a hugely likeable stage persona.
Tom quickly established himself on the stand-up scene with appearances in the finals of three new act competition, winning the annual Beat The Frog World Series in 2009. He is also a two-time winner of both the weekly Beat The Frog and Comedy Cafe new act night, and was selected for the prestigious Pleasance Comedy Reserve at the Edinburgh Fringe in 2010.
Since then he has supported The Boy With Tape On His Face on tour, starred in a multiple 5-star reviewed kids show 'Bec and Tom's Awesome Laundry' and performed at some of the biggest comedy clubs in the land.
"Clever gags and bumbling charm… you have to admire the ambition and intelligence." The Scotsman
"Gets whoops and applause in all the right places." Chortle
HARI SRISKANTHA
http://www.harisriskantha.com/
A talented new comic, Hari has been performing stand-up regularly since 2011. In that time, he's been a Chortle Student Comedy Award Finalist (2012), a BBC Radio New Comedy Award finalist (2014), and appeared on BBC Radios 2, 4 Extra and Scotland.
LUKE KEMPNER
http://www.lukekempner.com/
Luke Kempner is an exceptionally talented impressionist, actor and singer.
Luke garnered global attention in 2012 with his hit viral video Downstairs At Downton. Since then, Luke has gone from strength to strength, taking his one man show The Only Way Is Downton (described by the Daily Telegraph as a "remarkable tour de force") to theatres and festivals across the UK, including Latitude and two years at the Edinburgh Fringe. He has also taken the show to Moscow and recently toured an American version, entitled America's Got Downton, across the USA.
As well as his live work, Luke also has a burgeoning television and radio career. He guest starred on BBC3 comedy series Murder In Successville this year, has presented a special radio programme of music and impressions on Magic 104.5 and has also been a featured guest on several programmes across BBC Radio 2.
Luke started his career in musical theatre, playing Marius in the touring production of Les Misérables as well as taking roles in Avenue Q and South Pacific. A graduate from The Guildford School of Acting, he also plays the piano, is a puppeteer and classically trained singer.
"A hugely accomplished impressionist, with the technical skill to jump in and out of a huge range of real-life characters in a beat." Chortle
AND YOUR RESIDENT HOST:
BEN VAN DER VELDE
http://benvandervelde.com/
Consisting of 60% belly button hair and 40% stupid comments about whatever's in front of his nose, Ben has been entertaining crowds nationwide for years and galaxy-wide for centuries, using a contraption that the CIA would bloody love to get their hands on.
"A life-giving compere." Chortle
Amazingly just £5 entry (or £4 in advance online)
Doors 6pm for 8pm start.
Monday 18th April 2016
KEITH FARNAN
http://www.keithfarnan.com/
Having appeared on BBC's Michael Mcintyre Comedy Roadshow as well as adapting his own comedy documentary for RTE, Money, Money, Money: Keith Farnan versus the Economy, Keith has just topped an outstanding eighteen months by appearing at the Montreal Just For Laughs All Access show for the Canadian Comedy Network and Hollands highest rating comedy show, The Comedy Factory. In America, Showtime have Keith has appeared on their new standup show, Live From Amsterdam, which brings together the best American and European comedians working today.
He has performed as a stand-up all over the world, from Montreal to Amsterdam to Hong Kong. His four Edinburgh Festival shows have proved a powerful mix of the personal and the political and have sold out their runs at the major comedy festivals in the UK as well as the Soho Theatre and Royal Festival Hall in London.
"Artful, satirical…with a lightness of touch and a hefty helping of roguish Celtic charm." The Sunday Times
"If Eddie Izzard had been Irish, he'd surely have turned out a lot like Keith Farnan." The Scotsman
MARK CRAM
@Mark_Cram
Mark is quite the all-rounder; with both a killer set and strong MCing chops. For the last few years Mark has been plying his comedy trade across the UK. Constantly evolving, usually unpredictable; he is garnering positive reactions everywhere he goes.
During this time Mark has shared the bill with the likes of Gary Delaney, Shazia Mirza, Nick Helm & Isy Suttie. In 2010 he was one quarter of the Edinburgh Fringe Show 'No Free Lunch' and returned in 2011 with the show 'Journey to the Centre of Somewhere.' 2014 sees him working on his first solo hour 'Cramnesia' for a short run in Edinburgh and at various small fringe festivals.
A gay comedian who bucks the trend by being about as camp as a Die Hard boxset, Mark thrills crowds with his tales of dead-end jobs, his family, being the less than grateful winner of Bedford Comedian of the Year (although we're quite proud of his win) as well as his sexuality.
JORDAN BROOKES
@JordBrookes
This inventive, rubber-faced comic's debut solo show was a word-of-mouth hit at last year's Edinburgh Fringe. Brookes blurs the line between stand-up and character comedy, keeping the audience guessing as to whether we ever see anything of the real Jordan – or, in fact, whether the show's started or finished. He's a sharp talent, and certainly one to watch.
"Challenging but compelling stuff." The List
SARAH KEYWORTH
www.sarahkeyworth.com
Originally from Nottingham, Sarah Keyworth is fast-becoming a regular on the London circuit and has recently supported Stewart Francis on tour. Her material is a mix of honest anecdotal storytelling about her Midlands upbringing, made surreal with the occasional addition of a silly observation. She delivers sharp lines with a cheeky smile and moments of sudden deadpan that leave the audience wanting more.
"Charming." The Independent
"Excellently deadpan." Huffington Post
LAUREN PATTISON
@LaurenPattison
Lauren's been doing stand-up for 3 years and is one of the brightest young talents on the comedy scene. She came runner up at the Funny Women Awards 2014 and this year was the only female comedian to reach the final of the Chortle Student Comedy Awards. Earlier this year she supported Katherine Ryan on several tour dates and opened for Stewart Francis. A regular on the North-East circuit, this baby faced comic is one to watch out for.
AND YOUR RESIDENT HOST:
BEN VAN DER VELDE
http://benvandervelde.com/
Consisting of 60% belly button hair and 40% stupid comments about whatever's in front of his nose, Ben has been entertaining crowds nationwide for years and galaxy-wide for centuries, using a contraption that the CIA would bloody love to get their hands on.
"A life-giving compere." Chortle
Amazingly just £5 entry (or £4 in advance online)
Doors 6pm for 8pm start.
Monday 25th April 2016
JOHN ROBERTSON
http://www.thejohnrobertson.com/facts/
John Robertson is a comedian, making money out of that particularly odd art form since 2002. He's also a TV presenter, columnist, multimedia artist, games designer, crowd-surfer and recreational sadist. He first came to public attention in 2003, when he went down to Australian Idol and faked a seizure on national television.
In 2012, he created "The Dark Room", a viral YouTube hit-turned-live show, which now tours the world as a theatre show and corporate entertainment. In 2013, he left his beloved Wai-Con (Australia's best anime convention) and moved to the UK. He crowd-surfed to celebrate. As of 2014, he co-hosts Sky's "Videogame Nation", the UK's only dedicated gaming TV show.
Since age 17, John has exchanged stream-of-consciousness lunacy for real, solid cash. He left his day job in 2008 (fired) to do comedy full-time (much better), quickly establishing himself as an in-demand club headliner and event MC (money). From 2008 – 2010, he was the Australian tour support for Mark Watson, Wayne Brady and Rob Schneider, before making his debut at the Edinburgh Fringe in August 2010.
His show that year, "A Nifty History of Evil" won the Critic's Choice Award at the Wild West Comedy Festival, established his UK cult following and brought him to the front page of the BBC News website.
His 2011 Fringe shows, "Dragon Punch!" and "Blood & Charm: Disturbing Stories for Disturbing Bedtimes" solidified that cult and added to his awards, with "Dragon Punch!" taking out Best Show at the Wild West Comedy Festival that year. 2012's "The Dark Room" was an Edinburgh smash, leading to commissions for web content from Hat Trick Productions and PIAS International. In 2013, "The Dark Room" transferred to Underbelly for its Fringe appearances, leading to seaons in London's 400-seat Udderbelly theatre in 2014 and 2015. It took home an Argus Angel at Brighton Fringe 2014 and Director's Choice at Bedford Fringe.
"A manic and quick-witted revelation." The Scotsman
"Brilliant, bemusing and bloodthirsty." Metro
DANNY BUCKLER
@DannyBuckler
Danny Buckler is a professional comedian with over ten years' experience entertaining audiences all over the world in comedy clubs, corporate events and on board some of the world's most prestigious cruise lines including Disney, Regent and Silver Seas.
After making his TV debut with Channel 4's 'Danny Does Tricks' Danny toured with Victoria Wood, and was also part of the acclaimed London West End Show 'Victoria Wood and Friends'.
Danny then went on to host the BBC1 Saturday night prime time show 'The Secrets of Magic' and appeared frequently on television throughout the 'noughties' on game shows as well as offering his opinions as a talking head to Ch 5's various 'Talking Head' series.
"A Hancockian treasure!" Russell Brand
"An endearing air of parodic grandeur." Metro
"Before you knew it he had the whole audience cheering." The Stage
LUCA CUPANI
@LucaCupani
Luca Cupani is a London-based Italian comedian. His first ever gig was on February 2014 at the King Gong Show (London, Comedy Store) and he won: since then, he has gone on to appear in a number of new act finals, winning the most prestigious: So You Think You're Funny? in Edinburgh.
"We have discovered brand new comedy talent in Luca Cupani." The Scotsman
BEN TARGET
http://www.bentarget.com/
Ben Target is a UK based alternative comedian who won the Leicester Mercury Comedian of the Year in 2011.
Target is renowned for his absurdist approach to comedy and has been gaining a cult following on the UK circuit since 2010. His shows are well known for being, surreal, absurd and different, often utilising storytelling and props to punctuate his narratives. In 2011 he found success as joint winner of the Leicester Mercury Comedy award alongside Tom Rosenthal. The following year he was nominated for the Fosters Comedy Award newcomer.
"One of very few comics who manage to do something new with the art form while keeping an audience thoroughly entertained." Guardian
AND YOUR RESIDENT HOST:
BEN VAN DER VELDE
http://benvandervelde.com/
Consisting of 60% belly button hair and 40% stupid comments about whatever's in front of his nose, Ben has been entertaining crowds nationwide for years and galaxy-wide for centuries, using a contraption that the CIA would bloody love to get their hands on.
"A life-giving compere." Chortle
Amazingly just £5 entry (or £4 in advance online)
Doors 6pm for 8pm start.
HISTORY & INFORMATION The award winning The Good Ship Comedy Club is set in the heart of Kilburn. It's not only become the go-to venue for comedy for the locals of Kilburn, Queens Park, Maida Vale, Willesden and Cricklewood but its amazing line ups also draw in the crowds from much further afield as audiences come to see some of the top national and international acts the comedy circuit has to offer.
From hot new 'up and comers' to the familiar faces of the televisions biggest comedy shows The Good Ship Comedy Club has seen the who's who of comedy come and play this wonderful north west London venue. Special guest have previously included Omid Djalili, Reg D Hunter, Richard Herring, Josie Long, Simon Munnery, Stewart Lee and many many more!
2008……
A&B Aaron Counter Adam Bloom Adam Tempest Alfie Brown Amadeus Martin Andi Osho Andrew Lawrence Andrew O'Neill Andrew Watts Andy Zaltzman Asli Akbay Ben Van Der Velde Benny Boot Brett Goldstein Broderick Chow Carl Donnelly Charlie Baker Chris Martin Chris Mayo Christina Martin Claire Stroud Colin Owen Craig Campbell Dan Antopolski Dan Evans Dan Thompson Darshan Sanghrajka David Meech David Whitney Del Strain Dizzy Bryan Donald Mack Duncan Bolt Dylan Bray Erich McElroy Gareth Beliner Gary Colman Gary Delaney Gerry Howell Grainne Maguire Hal Cruttenden Hannah Dunleavy Helen Arney Henning Wehn Hils Barker Holly Burn Holly Walsh Iain Lee Ian Cognito Ilan Elson Schwab Imran Yusef James Mullinger James Sherwood Jane Bostock Jane Hill Janey Godley Jarred Christmas Jason John Whitehead Jason Rouse Jessica Fostekew Jim Grant Jimmy McGhie Jo Caufield Jo Romero Jody Kamali Joe Bor Joe Wilkinson Joey Page Jon Richardson Jonathan Elston Josh Howie Juliet Meyers Kate Smurthwaite Kevin Precious Kevin Shepherd Lee 'Nelsy' Nelson Lewis Shaeffer Lou Sanders Lucy Porter Luke Toulson Mark Allen Mark Restuccia Martin Davies Matt Crosby Matt Green Matt Kirshen Matthew Earley Matthew Osbourne Maureen Younger Meryl O'Rourke Michael Fabbri Michael Legge Mike Belgrave Mike Manera Mike O'Donovan Milton Jones Nat Luurtsema Nathan Caton Nick Cowen Nick Doody Nick Page Nick Pettigrew Norman Lovett Paddy Lennox Pat Burtscher Patrick Monahan Paul F Taylor Paul Harry Alan Paul Ricketts Paul T Eyres Pippa Evans Prince Abdi Rachel Anderson Reginald D Hunter Richard Coughlan Richard Herring Richard Sandler Rob Coleman Rob Deering Robin Ince Roddy Fraser Ronnie Rigsby Rosie Wilby Ross Ashcroft Sajeela Kershi Sara Pascoe Scott Capurro Shazia Mirza Simon Fielder Simon Munnery Sion James Sol Bernstein Stephen Carlin Stephen Merchant Steve Day Steve Hall Steve Parry Steve Weiner Stewart Lee Stuart McCure Sully O'Sullivan Suzy Bennett Terry Saunders Terry The Odd Job Man The Dog Eared Collective Tiernan Douieb Tiffany Stevenson Tom Goodliffe Tom Wrigglesworth Tomi Walamies Tommy Mack Tony Cowards Tony Law Trevor Lock Wez Zaharuk Will Hodgson Wilson DixonZoe Lyons
2009…..
Aaron Counter Adam Bloom Adam Tempest Al Pitcher Albion Gray Alex Maple Alyssa Kyria Amy Button Andrew Lawrence Andrew Stanley Andrew Wallace Ava Vidal Ben Norris Benny Boot Bob Mills Bobby Slayer Brendon Burns Brett Goldstein Brett Sharpe Brian Gittins Broderick Chow Broken Biscuits Cardinal Burns Carl Donnelly Catie Wilkins Chris Addison Chris Martin Chris Mayo Chris Molineux Christian Lee Craig Murray Crispin Flintoff Daniel Hoy Daniel Rigby Danielle Ward Darren Ruddell Dave Thompson David Meech David Mulholland David Whitney Del Strain Doc Brown Eric Lampaert Fergus Craig Gary Coleman George Ryegold Gerry Howell Grainne McGuire Helen Arney Henning Wehn Henry Ginsberg Henry Paker Hils Barker Holly Burn Holly Walsh Howard Read Ian Cognito Ian Stone Imran Yusuf Inder Mancoha Isy Suttie Jack Whitehall James Acaster James Kettle James Mullinger Jane Hill Janice Phayre Jessica Fostekew Jim Grant Joanna Neary Joanne Lau Joe Bor Joe Lycett Joe Rowntree Joe Wilkinson John Gordillo John Kearns Joleed Farah Jon Brittain Jon Kudlick Jon Richardson Josh Howie Josh Widdicombe Josie Long Julian Dean Juliet Meyers Kevin Dewsbury Lee 'Nelsy' Nelson Lenny Beige Lenny Peters Liam Mullone Liz Carr Luke Benson Luke McQueen Luke Roberts Luke Stephen Luke Toulson Maff Brown Magnus Betner Mark Dandy Mark Restuccia Martin Davies Matt Green Matt Kirshen Matt Rudge Matthew Crosby Meryl O'Rourke Mike O Donovan Mike Wilmot Milton Jones Miriam Elia Moonfish Rhumba Nathaniel Metcalfe Nick Helm Nick Rado Papa CJ Pappy's Fun Club Pat Burtscher Pat Monahan Paul Foot Paul Harry Allen Paul McCaffrey Paul T Eyres Pete Firman Phil Kay Phil Nichol Pippa Evans Prince Abdi Quincy Rachel Stubbings Reg D Hunter Richard Herring Richard Sandling Rob Coleman Rob Deering Rob Rouse Robert White Robin Ince Roddy Fraser Roland Gent Rowena Hayley Ryan McDonnell Sajeela Kershi Sanderson Jones Sara Pascoe Scott Capurro Seann Walsh Shappi Khorsandi Shazia Mirza Simon Donald Simon Munnery Stuart Black Stuart McCure Stuckey and Muray Susan Murray Tania Edwards The Roaring Boys Tim Clark Tom Basden Tom Goodliffe Tom Rosenthal Tommy Campbell Tony Law Trevor Lock Vikki Stone Wes Zaharuk Wouter Meijs Yari Perelmuter Zoe Lyons
2010…..
Abandoman Adam Bloom Adam Tempest Addy Van De Borgh Adeel Amini Al Pitcher Alex Maple Alex Mariony Alex Perry Alexsis Dubus Andrew Doyle Andrew Lawrence Andrew O'Neil Ashley Frieze Ava Vidal Bobby Carroll Broderick Chow Bryan Lacey Bryan Walsh Carey Marx Carl Donnelly Catie Wilkins Celia Paquola Chris Mayo Chris Norton Walker Chris Stokes Christian Manley Christian Reilly Chuquai Billy Claire Stroud Colin Owens Damian Kingsley Damion Larkin Dan Antopolski Dan Louw Dan Wright Daniel Rigby Daniel Smith Danny Hurst Danny Steele Darrin Rose Darshan Sanghrajka Dave Twentyman David Baker David Bibby David Whitney Del Strain Diane Morgan Doc Brown Dougie Dunlop Ed O'Meara Edward Aczel Eric Lampaert Erich McElroy Gareth Morinan George Ryegold Gerry Howell Gordon Southern Hannah Warman Henning When Henry Ginsberg Hils Barker Holly Burnk Holly Walsh Ian Stone Imran Yusuf Ione Harding Isy Suttie Iszi Lawrence James Sherwood James W Smith Jamie Glassman Jen Brister Jessica Fostekew Joe Bor Joe Rowntree John Kearns Johnny Armstrong Jonathan Elston Josh Howie Josie Long Julian Deane Kate Smurthwaite Keith Platt Kishore Nayar Lenny Peters Liam Mullone Liam Speirs Lindsay Sharman Liz Carr Loretta Maine Lou Sanders Luke Graves Luke Stephen Magnus Betner Marcel Lucont Mark Restuccia Mark Simmons Martin Hill Matt Green Matt Hatdock Michael Mooney Mickey Anderson Mike Manera Mike O Donovan Mike Wozniak Milton Jones Naz Ozmanoglu Neil Cole Neil McFarlane Nick Helm Nick Revell Ninia Benjamin Nishant Kumar Nobbo Johnson Patrick Monohan Paul Harry Allen Paul Ricketts Paul Sinha Paul T Eyres Pete Teckman Peter Firman Phil Nichol Philberto Pippa Evans Rayguns are Real Enough Rhys Jones Ro Campbell Rob Deering Roland Gent Rosie Wilby Sanderson Jones Scott Capurro Shazia Mirza Simon Feilder Simon Munnery Stephen Grant Steve Hall Susan Murray Suzi Ruffell Sy Thomas Taff Khaliq Tania Edwards Toby Muresianu Tom Allen Tom Rosenthal Tommy Etlling Tony Law Trevor Lock Luke Benson Wes Zaharuk William Andrews Yariv Perelmuter Zoe Lyons
2011…..
Abandoman Adam Buxton Adrian Poynton Alex Maple Alex Marion Alfie Brown Andi Osho Andrew Bird Andrew Lawrence Arnab Chanda Asher Treleaven Ben Crellin Ben Target Benny Boot Bethany Black Bobby Carroll Bobby Mair Brett Goldstein Bridget Christie Bryan Walsh Carey Marx Carly Smallman Chris Martin Dan And Dan Dan Antopolski Dane Baptiste Daniel Smith Danielle Ward Darrin Rose Darshan Sanghrajka Dave Hill David Mills David Shore David Whitney Dylan Bray Eddie Kadi Ellie Taylor Elliott Tiney Fredrick Andersson Gareth Morinan Gary Tro Gavin Inskip Gordon Southern Grainne Maguire Hannah Warman Helen Arney Henry Ginsberg Holly Burn Holly Walsh Horse and Louis Ian Smith Imran Yusuf Inder Manocha Inel Tomlinson Iona Dudley-Ward James Acaster James W Smith Javier Jarquin Jay Cowle Jay Foreman Jen Brister Jess Fostekew Jigsaw Joe Bor Joe Wells Joe Wilkinson Joel Dommett Jonny Awsum Joseph Wilson Josh Howie Josh Widdicombe Josie Long Julia Clark Juliet Meyers Kelly Kingham Kishore Nayar Lateef Lovejoy Laura Carr Lou Sanders Lucy Porter Luke Benson Luke Graves Mae Martin Marcel Lucont Mark Restuccia Mark Stephenson Markus Birman Martin Croser Matt Green Matt Richardson Matthew Crosby Matthew Highton Max Dickens Meryl O'Rourke Michael Fabbri Miles Lloyd Milton Jones Mitch Benn Mr. Cee Nathan Cassidy Nick Helm Nick Sun Ninia Benjamin Nishant Kumar Pappy's Pat Burtscher Paul Harry Allen Paul Ricketts Paul Sinha Paul Sweeney Pete Firman Peter Buckley Hill Phil O'Shea Phil Wang Rayguns Look Real Enough Rhys Jones Rob Deering Robert White Rosie Wilby Sal Stevens Scott Capurro Simon Feilder Steve Aruni & Henry the Hoover Steve Day Steve Furst Stuart Goldsmith Suzi Ruffell Tez Ilyas The Beta Males Tiernan Douieb Toby Muresianu Toju Dagreat Tom Allen Tom Craine Tom Goodliffe Tom Toal Tom Webb Tommy Ettling Tommy Rowson Tony Law Trevor Lock Vahid Jahangard
2012…….
Aatif Nawaz Abandoman Adam Bloom Adam Hess Aidan Goatley Alex Holland Alex Maple Alfie Brown Alistair Barrie Andrea Hubert Andrew Doyle Andrew Lawrence Andrew O'Neill Andrew Watts Andy Davies Andy Zaltzman Angela Barnes Asher Treleaven Ava Vidal Barnaby Slater Bec Hill Ben Target Brett Goldstein Bryan Walsh Bush McCluskey Carey MarxCariad Lloyd Carly Smallman Celia Pacquola Chris Coltrane Dan and Dan Dan Antopolski Dana Alexander Dane Baptiste Danny Ward Darius Davies David Mills David Whitney Doc Brown Ed Aczel Elis James Ellie Taylor Elliot Tiney Eric Lampaert Gareth Morinan Gary Tro Gerry Howell Giada Garofalo Grainne Maguire Cruttenden Helen Arney Imran Yusuf Inel Tomlinson Iszi Lawrence James Acaster James Mullinger James Redmond James W Smith Javier Jarquin Jay Foreman Jessica Fostekew Joe Bor Joe Lycett Joel Dommett John Hastings John-Luke Roberts Jonny Awsum Johnny and the Baptists Josh Howie Joe Lycett Juliet Meyers Katerina Vrana Katie Mulgrew Kishore Nayar Lateef Lovejoy Lenny Peters Lloyd Griffiths Lucy Porter Luisa Omielan Luke Benson Luke Stephen Mae Martin Marc Burrows Marcel Lucont Marcus Brigstocke Mark Restuccia Mark Smith Marlon Davis Martin Croser Matt Forde Matt Green
2013……
Abandoman Andy Zaltzman Aidan Goatley Andi Osho Andrea Hubert Archie Maddocks Barry Castagnola Bobby Mair Ben Van Der Velde Benny Boot Bob Mills Brian Gittins Bryan Lacey Carey Marx Chris Martin Chris Turner Dane Baptiste Darren Walsh David Jesudason Elliot Steel Fin Taylor Funmbi Omotayo Harriet Kemsley Hal Cruttenden Iain Stirling Ian Stone Isy Suttie Ivo Graham Jack Barry Jack Rooke Jack Samuel Warner Jarred Christmas Jim Tavare Jo Caulfield Joe Bor Joe Rowntree Joe Wells John Hastings John Thomson Jonny & The Baptists Josh Widdecombe Juliet Stephens Katie Mulgrew Keith Farnan Kwame Asante Larry Dean Liam Speirs Lucy Frederick Lucy Porter Luke Graves Mark Restuccia Matt Forde Matt Rees Matt Richardson Mike Wozniak Milo McCabe Mitch Benn Moataz Hamdi Nathan Caton Neil McFarlane Nick Helm Patrick Monahan Patrick Morris Paul Tonkinson Norman Lovett Paul Chowdry Paul F Taylor Paul Thorne Pete Firman Philip Simon Pierre Novellie Piff The Magic Dragon Ria Lina Rhys James Rob Deering Robert White Romesh Ranganathan Rosie Wilby Sam Savage Sam Wong Sara Pascoe Sean McLoughlin Simon Munnery Simon Donald Sol Bernstein Sopie Hagen Stephen Carlin Terry Alderton Tom Davis Tom Deacon Tom Hayward Tom Toal Tom Wrigglesworth Tony Law Vikki Stone Zoe Lyons
2014……
Jim Campbell Holly Walsh David Jesudason Darren Walsh Ed Aczel Matthew Highton Amy Howerska Abandoman Andrew O'Neill Nish Kumar Allyson J Smith Evelyn Mok Chris Coltrane Marcel Lucont Andrea Hubert Amir Khoshokhan The Storybeast Zoe Lyons, Paul F Taylor Sofie Hagen Tez Ilyas Keith Farnan Tom Toal Lee Nelson Olaf Falafel Sir Ian Bowler Joel Dommet Inel Tomlinson Ava Vidal Archie Maddocks Hill & Wheedon Harriet Kemsley Gary Tro Dave Green Ed Gamble Daniel Simonsen Lindsay Sharman Stu Richards Stuart Goldsmith Paul Duncan McGarrity Mat Ewins Derek Ryan Matthew Crosby Andy Zaltzman Angela Barnes James Brann Rob Heeney Mike Wozniak Damian Clark Alfie Brown Ingrid Dahle Richard Todd Chris Martin Tom Deacon Aisling Bea Stella Graham Barry Ferns Ian Stirling Tom Allen Tim Renkow Will Duggan Jimmy Bird Ivo Graham Luke Benson Paul Mcaffrey David Mills Scott Capurro Bec Hill Tommy Rowson Alex Smith Lee Nelson Celia Pacquola Pete Otway Brennan Reece Mark Silcox Richard Soames Hal Cruttenden Matt Rees Ean Luckhurst Adam Rushton John Hastings Pete Johansson Paul McMullan Kishore Nayar Andrew Bird Max Dickens Edd Hedges Mae Martin David Morgan Eleanor Curry Phillip Simon Al Lubel Marcus Olaire Ash Frith Ryan Cull Yacine Bellhouse Tom Rosenthal Garret Millerick Ellie Jane Taylor Jake Lambert Adam Blampied Pierre Novellie Sean McLoughlin Tony Law Jarlath Regan Katie Mulgrew Bobby Mair Josh Howie Alex Edelman Lucy Porter Fin Taylor Stephen Carlin Loretta Maine Peter Brush Sara Pascoe Danny Bhoy Damian Kingsley Carl Donnelly Pat Cahill Jared Christmas Laura Lexx Mark Cram Gary Tro Tony Cowards Tiernan Douieb Joshua Ross Robin Morgan Peter White Sarah Iles Tony Marrese Matt Richardson Juliet Myers Chris Purchase Katherine Ryan Adam Hess Dan Schreiber Johnny Cochrane Romesh Ranganathan Allyson June Smith Fern Brady Alistair Beckett-King Phil Ellis Jonny Pelham Phil Jerrod Richard Sandling John Robins Tony Jameson Tommy Tiernan Elliot Steel Ray Peacock Kiri Pritchard-McClean Alex Perry Toby Hadoke Harriet Dyer Luke Graves Ari Shaffir Jonny Lennard Jessica Fostekew Chris Betts Jamali Maddix Russell Kane Simon Munnery Max Davis Sarah Callaghan Nathan Caton Suzi Ruffell Paul Jones Evelyn Mok Tiffany Stevenson Robert White Caroline Mabey Aidan Goatley Brett Goldstein Masud Milas Mark Smith Joe Lycett Diane Spencer Tom Hayward Milo McCabe Felicity Ward Tez Ilyas Steven Scott Stephanie Laing Chris Stokes Foil Arms & Hog Rory O'Hanlon Don Tran Tom Goodliffe