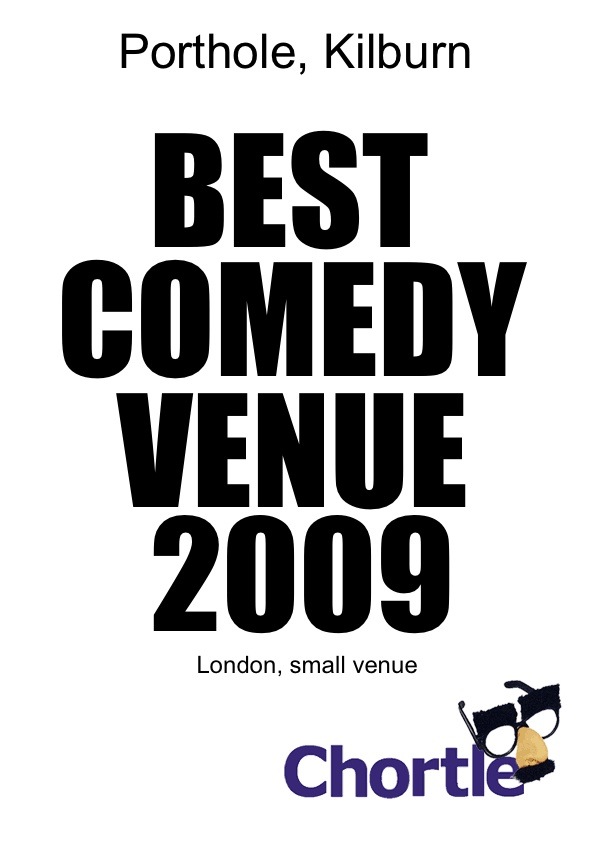 COMEDY
Join us every Monday from 8pm for the best in stand up comedy and at just £5 (or £4 in advance) entry fee there is not a better value night of Comedy to be had!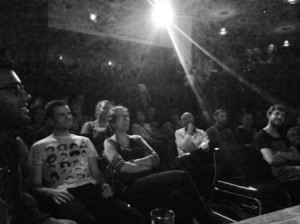 You can book tickets in advance here: WHAT'S ON PAGE, or just by scrolling down, finding the gig you want to come to and hitting 'CLICK HERE TO BUY TICKETS'.
and to keep updated on line-ups, special offers and ticket news follow us on Twitter @GoodShipComedy or LIKE our Facebook page!
Monday 24th November 2014
FELICITY WARD
http://felicityward.com/
First seen on the Australian comedy scene in 2005 in Ten Network's popular sketch show The Ronnie Johns Half Hour, Felicity has since gone on to become one of Down-Under's favourite funny people, appearing in ABC's prominent music comedy quiz show Spicks and Specks, Thank God You're Here (Channel 7), Good News Week (Channel Ten) and has her own stand-up comedy special as part of ABC2′s Warehouse Comedy. In 2008, she won Best Newcomer for the Melbourne Airport Award and has since been reeling in awards and nominations. 2012 was her year, with The Hedgehog Dilemma receiving a nomination, if not the award, at every major Australian festival.
She has toured internationally from London to LA to Hong Kong to Singapore, and in 2012 co-starred in Working Dog Productions' (the makers of The Castle and The Dish) Australian comedy feature film Any Questions For Ben? In her brief time in the UK she appeared on Russell Howard's Good News (BBC3) and from the Edinburgh Fringe was invited to perform The Hedgehog Dilemma in LA at the Hollywood Improv. Since then she has consistently been lauded by the critics for her series of inventive, personal, crazy, funny and touching shows which have sold-out for the past three years. A true original, Felcity's shows have involved everything from confessional storytelling to sampling the audience's laughter and playing it back to them to performing half her set hiding behind a curtain.
"The established Australian television sketch show star and stand-up Felicity Ward is one of the most charismatic performers you are likely to see at the Fringe this year." The Independent
"Full of exuberant, unexpected moments." **** The List
**** The Sunday Times
TEZ ILYAS
http://www.tez-the-comedian.co.uk/
Lancashire born Tez started comedy in 2010 and hit the ground running, finding himself in no less than eight competition finals, including the prestigious BBC New Comedy Award. Since then Tez has risen up the ranks quickly and now regularly performs at the UK's leading live comedy venues. In 2013, Tez was selected for the coveted month long Pleasance showcase – The Comedy Reserve – at the Edinburgh Fringe Festival. With his sharp wit and charmingly cheeky onstage persona, Tez Ilyas is one of the hottest rising stars on the circuit.
"Sartorially stylish and winningly cheeky." Chortle
"The hilarious Tez had the crowd in stitches." WhatsonStage
CHRIS STOKES
http://chrisstokes.blogspot.co.uk/
After being awarded Best Show at Leicester Comedy Festival 2012 and a recording for Dave's One Night Stand, it has been a busy year for the former Leicester Mercury Comedian of the Year nominee & Milton Jones tour support. Chris' calm, laid back demeanour combined with a hilarious and erudite turn of phrase has seen him flourish since competing in Chortle Student Comedian of The year Competition in 2007. Equipped with superb material, and the style to match, his is an act both extremely funny and original.
"Side-splitting …hilarious." The Scotsman
"Very smart material… Very skillful… A gag at each step." Chortle
STEPHANIE LAING
http://stephanielaing.co.uk/
Goofy and peculiar, Stephanie Laing's comedy is partway between the needy oddness of Maria Bamford and the upbeat affability of Josie Long. Her material is a mix of silliness, filth and unusual observations, underpinned by a disarming honesty which makes her seem charmingly vulnerable.
"Truly commanded the crowd. Disgusting and delightful in equal measure. She is definitely one to watch." Three Weeks
STEVEN SCOTT
AND YOUR RESIDENT HOST:
BEN VAN DER VELDE
www.benvandervelde.com
Small, hairy, opinionated, enthusiastic, friendly, Madagascan and daft. 85.7% of these adjectives can be applied to your host Whether compering the comedy stage at Bestival, gigging at one of the nation's favourite comedy clubs or just displaying his trademark total lack of hand-to-eye co-ordination, Ben is an ever-popular and quick-witted ringmaster.
Amazingly just £5 entry (or £4 in advance online)
Doors 6pm for 8pm start.
Monday 1st December 2014
FOIL, ARMS & HOG
http://www.foilarmsandhog.ie/
Multi BAFTA award-winning Foil Arms and Hog take time out of making up false accolades to bring you sketch comedy hailed as "the funniest sh*t ever" by The Times, The Guardian or National Geographic…whoever you like.
Blending bizarre, ridiculous and surreal sketches, Foil Arms and Hog create a fast-paced mix of gag-filled routines. Their relentless enthusiasm has seen them sell out theatres at the Edinburgh festival for the past 5 years and receive rave reviews. This summer they performed their 2014 show 'Loch'd' at the Dublin Fringe Festival and also in Edinburgh.
At the beginning of this year, Foil Arms and Hog embarked on a world tour taking in Chicago, San Francisco, LA and Adelaide. The tour culminated in a solo show in their home town of Dublin, Ireland at the prestigious Vicar Street venue in April, selling 1,000 tickets and garnering a rapturous reception.
The trio also upload a new video to their YouTube channel every week. Their most watched video has over 120,000 views. Check it out here: www.youtube.com/foilarmsandhog
"A powerhouse of sketch comedy." Chortle
"Talented, well-written and really funny." Kevin Bridges
"Fantastic and increasingly bizarre." The Scotsman
TOM GOODLIFFE
http://tomgoodliffecomedy.wordpress.com/
Emerging from the renowned comedy hotbed of accountancy, award-winning comedian Tom Goodliffe has quickly made a name for himself with his unique blend of smart gags, charming storytelling and a hugely likeable stage persona.
Tom quickly established himself on the stand-up scene with appearances in the finals of three new act competition, winning the annual Beat The Frog World Series in 2009. He is also a two-time winner of both the weekly Beat The Frog and Comedy Cafe new act night, and was selected for the prestigious Pleasance Comedy Reserve at the Edinburgh Fringe in 2010.
Since then he has supported The Boy With Tape On His Face on tour, starred in a multiple 5-star reviewed kids show 'Bec and Tom's Awesome Laundry' and performed at some of the biggest comedy clubs in the land.
"Clever gags and bumbling charm… you have to admire the ambition and intelligence." The Scotsman
"Gets whoops and applause in all the right places." Chortle
CARLY SMALLMAN
www.carlysmallman.com
Purveyor of frank, hilarious and musical filth Carly Smallman has been leaving audience in stitches since she hit the comedy circuit in 2009. Since then she's appeared on 'The Rob Brydon Show' (BBC2) and at the GQ Comedy Gala at the Hammersmith Apollo.

"Smallman already has the presence of a 20-year comedy veteran. Her delightful appearance and cheery persona juxtaposed with wonderfully filthy songs make her the most exciting female act in the country right now." GQ Magazine
"Delightfull ebullient." Time Out
DON TRAN
Don Tran has performed comedy since 2008, and in that time, refined two or three subtly different facial expressions. His dry, colourless delivery uses the minimum necessary effort to convey humorous ideas to audiences, giving him a legitimate claim to being the world's most energy efficient comedian. With terse jokes which range between whimsical and morbid, Don Tran is sure to please anyone who might be into that sort of thing.
RORY O'HANLON
@rohanloncomedy
Rory O'Hanlon is a Dublin-based stand-up comedian who observational style of of comedy has made him a instant hit with crowds up and down the country. He plays and MCs every venue in Ireland from the world famous Comedy Cellar ,the International Comedy Club and The Laughter Lounge to City Limits in Cork.
He is also becoming a firm favourite across the water in the legendary Stand venues in both Glasgow and Edinburgh where hes has played at the Best of Irish showcase at the Edinburgh Fringe for the last 3 years.
"Entertaining and assured." Chortle
AND YOUR RESIDENT HOST:
BEN VAN DER VELDE
www.benvandervelde.com
Small, hairy, opinionated, enthusiastic, friendly, Madagascan and daft. 85.7% of these adjectives can be applied to your host Whether compering the comedy stage at Bestival, gigging at one of the nation's favourite comedy clubs or just displaying his trademark total lack of hand-to-eye co-ordination, Ben is an ever-popular and quick-witted ringmaster.
Amazingly just £5 entry (or £4 in advance online)
Doors 6pm for 8pm start.
Monday 8th December 2014
NISH KUMAR
@mrnishkumar
Nish has been performing stand-up solo since 2006 and as one half of double act 'The Gentlemen of Leisure' since 2009. His comedy triumphs began quickly with two acclaimed runs at the Durham Revue at the Edinburgh Fringe Festival in as many years, followed by features with 'Coolfun' on BBC Online, 'Fat Tuesday' and 'PLEB Talks'.
In 2012 Nish took on the role of series warm-up for channel Dave's 'One Night Stand' which saw him play to full capacity theatres such as the Hackney and Shepherd's Bush Empire. Following this, Nish went on to storm the 2012 Edinburgh Fringe Festival with his aforementioned debut solo show, 'Who Is Nish Kumar?' earning a plethora of brilliant reviews and a spot in the top ten of Channel Dave's 'Ten Funniest Jokes of The Fringe.' Following his solo Fringe debut success, Nish appeared on BBC Radio 4 and the BBC Red Button as part of 'Fresh From The Fringe', completed two sell-out runs at the Soho Theatre with 'Who is Nish Kumar?' and received a nomination for Best Show at the Leicester Comedy Festival 2013.
Alongside his flourishing stand-up career, Nish has also starred in a number of comic plays including 'The Hotel' at the Edinburgh Fringe in 2009 for which he had a key role and more recently, 'Wardens' at the 2013 Fringe Festival which he did alongside his second solo and critically acclaimed show, 'Nish Kumar Is a Comedian' which he also took to acclaimed comedy haunt The Soho Theatre for a two week run in late 2013.
In addition to his achievements as a solo artist, Nish Kumar is also one half of comedy duo, 'The Gentlemen of Leisure' who have had huge success at the renowned Edinburgh Fringe Festival and also across the UK. In early 2012 'The Gentlemen of Leisure' wrote and performed a site specific tour of the British Museum, which was the first of its kind and were invited back to feature on 'The Comedy Club' for Radio 4 Extra.
The success has continued in 2014 for Nish, with a BBC Radio 4 project in development, a regular writing spot on the recently re-released (and namesake) show 'The Kumars' (Sky One) and an imminent step over to the small screen on 'The Alternative Comedy Experience' curated by Stewart Lee for Comedy Central.
"A comedian on the up. An ingenious, witty look at identity that suggests Kumar will soon be getting known for all the right reasons." The Times
"A highly polished, subtly innovative stand-up. He nails the punchlines over and over again, thanks to taut, economical writing that puts audience pleasure firmly ahead of self-indulgence. His is a talent worth catching up with." Guardian
"Slick, sharp and with oodles of charm, Nish Kumar is a comedian, and a bloody good one at that." ★★★★ Time Out
ABIGOLIAH SCHAUMAN
http://www.abigoliah.com/
Originally from New York City, Abigoliah is a fresh, punky, enlightened, hilarious force to be reckoned with. Firing out gutsy opinions at ten per minute and taking on all-comers in the audience she is an act to be warmed to immediately and listened to for hours. A definite future alternative star in the making.
"Her cheeky honesty is completely disarming and delightful." Chortle
"A foul mouthed sweetheart, aggressively feminine, endearingly butch and curiously disturbed." **** The Skinny

ANDREA HUBERT
@ShutUpAndrea
Winner of the BAFTA Rocliffe New Writing Award and with an exciting new sit-com in development, Andrea is one of the finest new writers in the country at the moment, specialising in deliciously dark and transgressive material that will have you laughing despite yourself.
"A keen writing skill…archly cynical attitude…her slick, fluid set is rich with inventive, sarcastic gags hung round an intriguing personality." Chortle
JAMES LOVERIDGE
http://www.jamesloveridgecomedy.co.uk/
Drawing on the most embarrassing recesses of his own life James is a hilarious story teller who captivates and entertains audiences with his cheeky yet charming personality. Having performed all over the country as well in Sydney and the Edinburgh Comedy Festival, James has established himself as one to watch on the London comedy circuit.
"He had us in stitches throughout a polished yet ever-evolving act, with asides and quips just as strong his actual jokes." The Skinny
PAUL DUNCAN MCGARRITY
http://paulduncanmcgarrity.co.uk/
Archaeologist by day, comedian (and occasional crime-fighter) by night, Paul is a charming, eloquent and big-hearted storyteller, whose tales of awkwardness at school, on worksites and when eyeball-to-eyeball with a Ugandan rebel leader have left audiences in delighted bit and pieces the nation over. He is also co-presenter on 'The Tangentlemen' podcast along with our resident host Ben.
"Like a very tall, funny, excited child." The Scotsman
"Practically bursting with energy… a hard act to follow." Three Weeks
AND YOUR RESIDENT HOST:
BEN VAN DER VELDE
www.benvandervelde.com
Small, hairy, opinionated, enthusiastic, friendly, Madagascan and daft. 85.7% of these adjectives can be applied to your host Whether compering the comedy stage at Bestival, gigging at one of the nation's favourite comedy clubs or just displaying his trademark total lack of hand-to-eye co-ordination, Ben is an ever-popular and quick-witted ringmaster.
Amazingly just £5 entry (or £4 in advance online)
Doors 6pm for 8pm start.
Monday 15th December 2014
GEMMA WHELAN AS CHASTITY BUTTERWORK
AS SEEN ON 'LIVE AT THE ELECTRIC' AND 'GAME OF THRONES'
Since winning the Funny Women Variety Act Award 2010 with her character Chastity Butterworth Gemma has had a remarkable career across various different parts of the performing world. She played Rachel Crabbe in One Man Two Guvnors in the West End, appears in Games of Thrones as Yara Greyjoy and starred in the one-woman Phillip Ridley play 'Dark Vanilla Jungle'. Oh yes, and when she gets a spare minute she likes to perform Chasity on the comedy circuit.
Dressed like a 19th century governess, talking like a vicar's wife who's been at the communion wine, Chastity Butterworth appears, on the face of things, to be every inch the stereotype of apologetic, mousey, middle-Englishness. However there is far more to her than meets the eye as her pitch perfect parody hammers out perfect one-liners as much as she hammers out lines of ketamine at the weekend. Gemma's brilliant performance and tight writing have made Chastity a hit both live and on 'Live at the Electric' on BBC3.
"A female Tim Vine with a persona akin to emotionally frigid posh boy comic Will Smith … most impressive." Chortle
"Genius." Time Out
IVO GRAHAM
www.ivograham.com
In his first year of performing Ivo was awarded the acclaimed So You Think You're Funny New Act competition at the 2009 Edinburgh Fringe and was nominated for Best Newcomer at the Chortle Awards. While still at university in Oxford he began doing professional gigs around the country and also performed abroad at the Montreal Just For Laughs festival and the Hollywood Fringe. Since graduating in 2012, he has aced two Edinburgh Fringes with critically acclaimed solo shows.
"A very convincing set from this erudite comedian." **** The Independent
"Beautifully constructed comedy." The Scotsman
JAVIER JARQUIN
@ThisJavier
Jav plays the biggest clubs in the UK– delighting audiences with well crafted jokes and a very likeable stage persona. He is also a well known at in his native New Zealand and headlines gigs across Europe.
Before coming to the UK in 2010 Javier spent 4 years working as a professional comedian in New Zealand. After winning the 2007 'So You Think You're Funny' competition in Christchurch, he played and headlined in some of the biggest clubs in NZ and Melbourne, on a host of television shows, and was a core member of New Zealand's longest running comedy show: Scared Scriptless.
"Javier is a fine observational comedian." Three Weeks
"An entertaining comedy show with plenty of laughs." Edinburgh Spotlight
PAUL SAVAGE
http://www.paulsavagecomedy.com/
A skilled comedy writer and cartoonist Paul has written for Russell Howard's Good News, performed in various venues around the UK and Europe and brought his own brand of childish daftness to all sorts of venues.
"Genuinely brilliant. writes a good joke, draws a good cartoon: an all round hoot." The Guardian
AND YOUR RESIDENT HOST:
BEN VAN DER VELDE
www.benvandervelde.com
Small, hairy, opinionated, enthusiastic, friendly, Madagascan and daft. 85.7% of these adjectives can be applied to your host Whether compering the comedy stage at Bestival, gigging at one of the nation's favourite comedy clubs or just displaying his trademark total lack of hand-to-eye co-ordination, Ben is an ever-popular and quick-witted ringmaster.
Amazingly just £5 entry (or £4 in advance online)
Doors 6pm for 8pm start.
Monday 22nd December 2014
PHIL NICHOL
http://www.philnichol.com/
Our Christmas gift to you is one of the most dynamic, garlanded, force-of-nature acts on the circuit: the legendary Phil Nichol. He's been award best club comic three times by Chortle, won the coveted Perrier prize in Edinburgh for best show and blown the roof of literally every single comedy stage this planet has to offer.
On the way he's also starred in 'One Flew Over the Cuckoo's Nest' with Christian Slater, played Terry Gilliam in the brilliant Monty Python biopic 'Holy Flying Circus' and wrote the joyous comedy earworm 'I'm the Only Gay Eskimo'.
Phil is an energetic and exciting performer with an unquenchable thirst to break boundaries and innovate with his work. His skill as an improvsier whether is be musical, comedy or straight in unparalleled. With a surreal edge to some of his mischievous rantings Nichol always brings something new to the stage, his keen sense of fun and eye for the shocking and absurd has cemented his position as one of the best comedians on the circuit today.
"You won't see many comedy shows that actually exert G-force. Exhilarating, incredibly funny and clever." ***** The Scotsman
"You could power a small market town from this performance. Add to that storytelling nous, stagecraft surprises and a brazen disregard for personal dignity and you've got a shameless shaggy dog story to warm the cockles of the heart." ***** The Times
"In the most wonderful possible way, this must be how the inhabitants of Java felt when Krakatoa erupted." Edinburgh Guide
JEN BRISTER
http://www.jenbrister.co.uk/
After performing in front of the legendary Spike Milligan and receiving the luminous and prestigious title of having 'a great pair of Bristols,' Jen knew that comedy was the way forward. So with the help of two jokes and a push up bra she was on her way…
Since that heady day Jen has performed stand up in clubs all over the country (literally), taken numerous critically acclaimed shows up to the Edinburgh and Adelaide Festivals and presented for BBC 6 Music.
"Outrageously Funny." Metro
"Gorgeously talented." Time Out
TOM CRAINE
http://www.tomcraine.com/
Tom Craine is an award-winning stand up comedian, writer, and one third of the critically acclaimed sketch group Jigsaw. He is currently co-writing the forthcoming BBC3 sitcom series "Josh" with Josh Widdicombe (to be broadcast early 2015), while Jigsaw have just finished their second BBC Radio 4 series. He also has his own monthly column for Cosmopolitan Magazine (Sex & The Single Guy), and has written for The Guardian.
An increasing presence on TV and radio, Tom regularly presents the 'Trending Trio' segment on Weekend (Sunday mornings on ITV). He also has been seen on Russell Howard's Good News (BBC3), Live At The Electric (BBC3), Rhod Gilbert's Jest A Minute (BBC Wales) and presenting the documentary Glastonbury: Jesus to Jay-Z (BBC1) as well as investigative reports on Inside Out (BBC1).
As a stand up, Tom has gained a raft of 4 and 5 star reviews for his Edinburgh shows (including being chosen in the Top 5 show at the Fringe by The Times, and as the critics choice in The Guardian). He has also supported Rhod Gilbert, Alan Carr and Russell Kane on tour. Similarly, Jigsaw have experienced great success at the Edinburgh festival, with sell out runs in 2011, 2012 and 2013, also gaining countless 4 & 5 star reviews. (Top 15 Best Reviewed shows Edinburgh 2012, Critics Choice New Statesman, Daily Mail, Guardian, Independent).
"Wise, funny, lyrical." 
Observer
"Craine keeps the laughs coming regularly and hard but also throws in feeling and sentiment with it. We perceive him to be honest and genuine, and love him all the more for it." Chortle
ALISTAIR GREEN
@GreenAlistair
"When it comes to buried treasures, Green is one of the most well hidden: a long-standing favourite with acclaimed comics such as Pappy's and Joe Wilkinson, he's never had the breakthrough his well-crafted miserabilist stand-up has always merited." The Guardian
AND YOUR HOST
GARY TRO
http://www.garytro.co.uk/

Starting stand-up in 2010, Gary quickly established himself as an up-and-coming comedian. He has performed his infectious and self-deprecating observations in many of the UK's most popular clubs.
Gary has been a finalist in numerous national competitions and has garnered rave reviews from previous shows taken to Edinburgh Fringe Festival.
"Excellent, fresh material with a fresh style." Comedy Store, Manchester
Amazingly just £5 entry (or £4 in advance online)
Doors 6pm for 8pm start.
Monday 5th January 2015
MAX AND IVAN
http://maxandivan.com/
FOSTERS COMEDY EDINBURGH PANEL PRIZE WINNERS FOR 'THE WRESTLING'

Critically-feted character comedy duo Max and Ivan are hugely successful, sure. But which of them is which? Well, Max is the taller one, and Ivan generally has a moustache. And also they try and stand in the right order, like Ant and Dec (they actually do this. It's pathetic).
Max Olesker
Height: 5'11"
Funniness: 8/10
Catchphrase: "How's THAT for a sweet patootie?!"
Strengths: 9th level Freemason.
Weaknesses: Empathy.
Comedy hero: Mahatma Ghandi
Ivan Gonzalez
Height: 5'7"
Funniness: 4/10
Strengths: Fire magic.
Weaknesses: Funniness.
Catchphrase: "Get your tits out, matron!"
Comedy hero: Max Olesker
"Undeniably superstars of tomorrow. It feels like watching early Walliams and Lucas or Enfield and Whitehouse." GQ
"Max and Ivan are the real deal." The Guardian
"It's impossible to stop beaming. A joyous hour." The Independent
"A feelgood triumph." Time Out
RACHEL PARRIS
http://rachelparris.wordpress.com/
Rachel Parris is an award-winning comedian, and also musician, actor and improviser. As a musical comedian she has reached the finals of national competitions including Leicester Square New Comedian and Hackney Empire New Act of The Year as well as being placed runner-up in the Funny Women Awards and the Musical Comedy Awards. She was named in the Independent as their Bright Young Thing for comedy in 2014, nominated for a Chortle award, listed on the Huffington Post as one of their Funniest 50 Women on Twitter, and was TimeOut's Critics Choice, with her solo comedy show.
She is also an experienced improviser, and is a founding member of the award-winning improv comedy show Austentatious. She performed her debut solo show The Commission at the Edinburgh Fringe last year, to great acclaim and has recently completed a run at the Soho Theatre. She appeared in the highly anticipated IT Crowd Special on channel 4, which was nominated in the Bafta Awards, and she presented Game of Thrones fanshow, Thronecast, on Sky Atlantic.
"One sometimes doubts that Britain's Got Talent, but Parris has it in spades." The Guardian
"beguiling…Her songs really score… a gifted performer." Dominic Maxwell, The Times
NICK DIXON
http://www.nickdixoncomedian.com/
Promising newcomer Nick Dixon is steadily rising on the UK circuit, and is held in high regard by his contemporaries and industry officials alike. He has recently recorded his first televised stand- up performance for the new series of The Comedy Store on Comedy Central.
Nick's unique style combines acerbic wit and intelligent, edgy writing with vulnerability and self-deprecation to winning effect. A natural comedian, he reached the final of The Leicester Square New Comedian of the Year after performing stand-up for only three months.
Within a year, he was one of a select few (chosen from over 800 applicants) to perform in BBC Radio 2's prized New Comedy Awards. In 2012, truly cementing his status as a dynamic newcomer, Nick reached the final of the prestigious So You Think You're Funny? Competition at the Edinburgh festival.
He continues to hone his material, and go from strength to strength, steadily earning his stripes on the UK stand-up circuit. Having already won the infamous and brutal King Gong show back in May 2012, he now performs regularly at all the top clubs, including The Comedy Store, The Glee Club, and Manford's.
"Delightfully offbeat turns of phrase…elegantly constructed writing." Chortle
"Well worth looking out for." Jason Manford
TOM HOUGHTON
@PurpleNextDoor
As one fifth of The Noise Next Door – the finest improv troupe this isle has produced in the twenty-first century – Tom has spent the last decade making up tremendous nonsense on every comedy stage of note, from The Comedy Store's New Year's Eve show to sold-out crowds at the Edinburgh Fringe. He's going it alone tonight so expect all sorts of weird and wonderful, daft and silly surprise.
"Comedy gold… Staggeringly well excecuted." The Guardian
"More laughs per show than all the others in Edinburgh combined." GQ
AMY HOWERSKA
@Howerska
A co-host of legendary Edinburgh late night show Spank, Amy has been honing her stand-up trade for the past few years, sharing erudite tales of her own daft life as the daughter of daredevil parachute instructors.
"A charming Welsh live wire." London Is funny
"Superb set, gnarly, gutsy, like ski jumping in the nude." Phil Kay
AND YOUR RESIDENT HOST:
BEN VAN DER VELDE
www.benvandervelde.com
Small, hairy, opinionated, enthusiastic, friendly, Madagascan and daft. 85.7% of these adjectives can be applied to your host Whether compering the comedy stage at Bestival, gigging at one of the nation's favourite comedy clubs or just displaying his trademark total lack of hand-to-eye co-ordination, Ben is an ever-popular and quick-witted ringmaster.
Amazingly just £5 entry (or £4 in advance online)
Doors 6pm for 8pm start.
Monday 12th January 2015
JOHN KEARNS
@Johnsfurcoat
FOSTERS COMEDY AWARD WINNER 2014 BEST SHOW

FOSTERS COMEDY AWARD WINNER 2013 BEST NEWCOMER
The first act ever to win the Best Show prize at the Edinburgh Festival the year after being crowned best newcomer, John Kearns sits firmly in the absurd comedy lineage started by Spike Milligan and continued by the Pythons, Andy Kaufman, Vic & Bob and The Boosh. If you enjoy comedy where you're laughing until it hurts but have little to no idea why, then this generations' oddball king is the act for you.
"A true comedy original." ★★★★ Time Out
"Sidesplittingly funny." ★★★★ Chortle
"Kearns could be your new king of comedy." ★★★★ Evening Standard
RUSSELL HICKS
@Russellhickss
One of the most exciting comics to come out of America, Russell Hicks is branded one of the 'Top Six Comics to Watch' by LA's Stand Up Talk Magazine. He has appeared on LA based panel show Direct TV's 'What's News?' and is a regular guest on hit podcasts such as Talkin' Sh*t with Eddie Ifft.
Headlining the nationally acclaimed student circuit in the United States, Russell regularly takes his hour long solo shows across the country to the biggest universities.
Since moving to the UK audiences have been amazed by his prolific work rate and ability to consistently deliver quality new work night after night. Fast and loose, no two shows are ever the same
"Absolutely smashed it last night. What was most impressive is that he somehow managed to completely improvise for the entire 30 minutes, which I have never seen done before. I have worked in numerous different comedy venues and I have also never seen a comedian get a huge round of applause for simply leaving the green room, which Russell did. I believe he has a bright future in comedy with his unique talent to riff so well." Bearcat Comedy Club
STEVE BUJEGA
http://www.stevebugeja.com/
As winner of last year's BBC New Comedy Award Steve Bujega has a big future ahead of him. A skilled gag writer, his own geekiness and social dislocation are the subject matter for his material, but never impede his ruthlessly good delivery. Since winning the award Steve has supported Russell Kane and Lee Nelson on tour and has written for Mock the Week, The News Quiz and 8 Out of 10 Cats.
"Bugeja has an eye for original comic detail that's all his own, he not only mines big laughs from this, but also an unexpected amount of gentle pathos." The Guardian
"His social nightmares make for assured comedy, and it's easy to see why the audience listening at home voted him the BBC New Comedy Award winner of 2013. Greater things surely await." Chortle
BISHA K ALI
http://www.bishakali.com/
Hailing from West London and ping-ponging between cultures has left her with no choice but to stand up and laugh about her strict and strange upbringing. A storyteller, Bisha touches on topics including race, religion, science and family. Her laid-back charm, along with her ability to surprise and delight audiences took her to the Final of the 2013 Funny Women Awards within a year of her first gig.
"It's a rare treat to see a comedian with a unique and instantly defined persona. Bisha already seems to know more about comedy than many veterans of the art form." Adam Bloom
AND YOUR RESIDENT HOST:
BEN VAN DER VELDE
www.benvandervelde.com
Small, hairy, opinionated, enthusiastic, friendly, Madagascan and daft. 85.7% of these adjectives can be applied to your host Whether compering the comedy stage at Bestival, gigging at one of the nation's favourite comedy clubs or just displaying his trademark total lack of hand-to-eye co-ordination, Ben is an ever-popular and quick-witted ringmaster.
Amazingly just £5 entry (or £4 in advance online)
Doors 6pm for 8pm start.
Monday 19th January 2015
WILL FRANKEN
www.willfranken.com
Will Franken is like nothing you have ever seen before or will see again. He occupies a space somewhere inbetween stand-up, one-man character comedy, stream-of-consciousness poetry and genuine psychadelic breakdown. The nearest calling point is probably Robin Williams at his free-wheeling, character-inhabiting best. He really is that good.
Since joining us in the UK from his native America Will has performed critically-acclaimed shows at the Edinburgh Fringe and the Soho Theatre, appeared on BBC America and popped back over the Atlantic to appear at the prestigious Just For Laughs Festival in Montreal.
"What elevates Mr. Franken above your garden-variety comedian is an erudite wit and a highly developed sense of the absurd." The New York Times
"Franken has a bionic ear for hot air. He'll undercut right-wing jingoism and left-wing piety alike…" The Times
"The fluidity recalls the Pajama Men, while the darkness of Franken's imagination is like Chris Morris: this is Blue Jam with a wilder look in its eyes." The Guardian
PIPPA EVANS
http://www.pippaevans.com/
Pippa first made a splash on the comedy scene with an incredibly successful Edinburgh Fringe Festival where her debut solo show, Pippa Evans and Other Lonely People, was nominated for the if.comedy Best Newcomer Award 2008. The show, in which Pippa played a number of different characters, was a hit with audiences and critics alike, with The Scotsman praising her "searing talent as a comic writer, actor and versatile singer" and The Independent citing Pippa as "probably one of the most talented performers at Edinburgh this year."
In 2009 Pippa returned to Edinburgh with Pippa Evans: Your Evening's Entertainment! and more recently with Loretta Maine: I'm Not Drunk I Just Need To Talk To You in which she unleashed her alter-ego Loretta Maine, a sexy and psychotic American country and western singer-songwriter for a full show of her own. Backed by her band and with an arsenal of hilarious yet catchy songs audiences were once again captivated by Pippa's perfectly realised character comedy. She returned to the Edinburgh Festival in 2012 with a whole new hour of Loretta entitled Loretta Maine: Bi-Polar.
Other than her extensive live work, performing around the country as Loretta Maine, Pippa can be found on your television boxes on Live at the Electric, The Morgana Show, The Slammer and The Wrong Door.
Also an experienced radio performer, Pippa has appeared on The Now Show, Arthur Smith's Balham Bash, Bigipedia, Les Kelly's Britain – all for Radio 4 and is a regular cast member of NewsJack for Radio 4 Extra.
Pippa has also co-created the exciting and ground-breaking Sunday Assembly, the first Atheist Church organisation dedicated to gathering likeminded people; 'a service for anyone who wants to live better, help often and wonder more.' Pippa is currently working with the BBC on her sitcom, Be Our Guest, which was picked to be part of the Salford Sitcom Showcase and recently recorded a character comedy pilot for Radio 4 entitled Pippa Evans is on the Radio.
"Fabulously talented." Time Out
"Murderously funny." Evening Standard
JARLATH REGAN
http://www.jigser.com/
Jarlath Regan is a 33 year old Irish comedian, writer, illustrator and presenter. He has performed at international comedy festivals across the world including the Edinburgh Fringe, Montreal Just For Laughs, Melbourne, New Zealand and Dubai. Today he lives in London and commutes to clubs up and down the UK performing his standup. In August 2013 he created the award winning Irishman Abroad podcast series. The collection of long form interviews with will known Irish emigrants and returning heroes has earned rave reviews from The Guardian, Telegraph and Irish Times, and featured the likes of Chris O'Dowd, Lisa Hannigan and Graham Linehan. It is listened to by more than one million people worldwide and is now the focus of Jarlath's weekly column in The Irish Post.
"Side-splitting stuff…causes near hysteria in the room." Metro ****
"The sort of comic you want to take home to meet your mum…an unshakeable ability to turn an ordinary anecdote into a winning story…a perfect teatime show." Chortle
JENNY COLLIER
http://www.jennycolliercomedy.com/
Jenny moved from the Welsh mountains to the Big Smoke in 2010 and has since embarked upon a career in stand up comedy. In that time she's peppered various finals of new act competitions and appeared on BBC Radio 4 and The Rhod Gilbert Show. A mix of warm filth and inventive wordplay, Jenny's set is always a winner.
"Ace… Strong set… Strong persona." London is Funny
MARTIN CROSER
@M_Croser
"Many moments of absolute brilliance and several of the best one-liners you will hear. Croser's writing is first rate." Kate Copstick, Scotsman
AND YOUR RESIDENT HOST:
BEN VAN DER VELDE
www.benvandervelde.com
Small, hairy, opinionated, enthusiastic, friendly, Madagascan and daft. 85.7% of these adjectives can be applied to your host Whether compering the comedy stage at Bestival, gigging at one of the nation's favourite comedy clubs or just displaying his trademark total lack of hand-to-eye co-ordination, Ben is an ever-popular and quick-witted ringmaster.
Amazingly just £5 entry (or £4 in advance online)
Doors 6pm for 8pm start.
Monday 26th January 2015
AISLING BEA
http://www.aislingbea.com/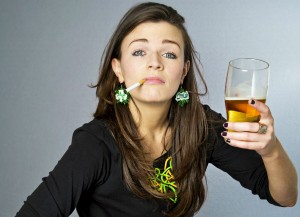 FOSTERS COMEDY BEST NEWCOMER NOMINEE 2013
FOSTERS SO YOU THINK YOU'RE FUNNY WINNER? 2012
Aisling is an Irish actor, award winnning stand-up, writer and solid guest at a dinner party. After graduating from trinity College in Dublin, she she trained in classical acting at LAMDA and has over the years appeared in numerous TV shows and films.
In 2012, in what was a surprise to scientists everywhere, Aisling became the first woman to win the prestigious new stand-ups So You Think You're Funny? competition in 20 years. Then, just a year later, her debut solo, stand-up show at the Edinburgh Fringe, sold out in three days, received four and five star reviews across the board and she was nominated for the Foster's Best Newcomer Award (formerly The Perrier). She was the first person to win So You Think You're Funny? and then go on to be nominated for Best Newcomer at Edinburgh within the same year since Peter Kay in 1998. Go team.
This year she has appeared as both an actor and stand-up on numerous TV shows in including 8 Out of Ten Cats (Ch4), Vodka Diaries (BBC3), The Assets (ABC America), Channel Four's Comedy Gala, QI.
She will soon appear on the BBC's Live At The Apollo, Sky's Trollied as new character Charlie with Miriam Margoyles, Never Mind The Buzzcocks (BBC2)and Would I Lie To You? (BBC1). She has also just began filming on Green Wing creator Victoria Pile's new prime time ITV series Delivery Man which airs in the Spring.
"A masterclass in high-impact entertainment." Evening Standard
"An hour of high-energy comedy that is puppyishly irresistible." The Independent
"A born comedian." Steve Bennett, Chortle
DEREK RYAN
@DerekRyanToGo
Freshly arrived from the Irish circuit, Derek is part stand-up, part sketch comedian, part story-teller and logically unhinged. But he's not messed-up, he's eclectic, okay? His meandering mind works in pictures, drawn in the air with wily phrases & flailing limbs. Random everyday observations with little regard for the laws of nature or the fact that he can't actually talk to animals.
"Gorgeously Talented." The Kilkenny People
BEC HILL
http://www.bechillcomedian.com/
Bec Hill possesses a refreshing blend of charm, whimsy and infectious enthusiasm, which has gained a cult-following in Australia and the UK. But what makes her unique is her skilful ability to bring her "arts and craft" imagination to life on stage.
At the tender age of 19, Hill burst onto the Australian stand up scene reaching the National Final of the Raw Comedy Competition. A writer from The Age singled her out in a review of the Final by boldly predicting, "…if I had to name one who is likely to find fame and fortune, it's South Australia's Bec Hill."
Her debut solo show in the 2008 Melbourne International Comedy Festival, If You Can Read This my Cape Fell Off, taught audiences how to achieve super heroism. The multi-media comedy lecture was nominated for a Critic's Choice Award and gathered a plethora of positive reviews. This early praise secured an offer from the Gilded Balloon to co-produce her show at the formidable Edinburgh Fringe in 2009, where it gained 4 star reviews.
During this time, Bec was also chosen to co- present Balloon TV with Stephen K Amos, which led to a residency as Compère for Paramount Comedy on Tap. Since then Bec has settled in the UK and established herself as a favourite act both on the live circuit and at festivals. Bec has also proved a smash hit on YouTube, gaining global acclaim thanks to her "hand-made" website and viral shorts. Her bi-monthly pun-based comedy night, Pun Run, has already become a sought-after gig for seasoned
comics, as well as a hot ticket for punters quick enough to buy them before it sells out.
"This is a hugely enjoyable show and it's a performance with enough pizazz and confidence to suggest that Bec Hill is an act to watch out for." **** Chortle
"There is more than enough brilliant observational material here to persuade audiences that they spent their ticket money wisely." The Stage
NABIL ABDULRASHID
@Nabilu
In 2010, aged 22, Abdul Rashid became the youngest black comedian to perform stand up at the Hammersmith Apollo. He entered the 'Which Religion Is Funniest?' competition. After reaching the Top 10 spot, he was crowned joint winner of the national competition, judged by David Baddiel and Omid Djalili, and he was chosen to perform at the premiere of the film The Infidel.[3 He has performed at Comedy Cafe, Comedy Store, Jongleurs and Choice FM Comedy Club. setting stages ablaze with his own unique brand witty and satirical material and style of delivery that is best described as "smooth"
AND YOUR RESIDENT HOST:
BEN VAN DER VELDE
www.benvandervelde.com
Small, hairy, opinionated, enthusiastic, friendly, Madagascan and daft. 85.7% of these adjectives can be applied to your host Whether compering the comedy stage at Bestival, gigging at one of the nation's favourite comedy clubs or just displaying his trademark total lack of hand-to-eye co-ordination, Ben is an ever-popular and quick-witted ringmaster.
Amazingly just £5 entry (or £4 in advance online)
Doors 6pm for 8pm start.
HISTORY & INFORMATION The award winning The Good Ship Comedy Club is set in the heart of Kilburn. It's not only become the go-to venue for comedy for the locals of Kilburn, Queens Park, Maida Vale, Willesden and Cricklewood but its amazing line ups also draw in the crowds from much further afield as audiences come to see some of the top national and international acts the comedy circuit has to offer.
  From hot new 'up and comers' to the familiar faces of the televisions biggest comedy shows The Good Ship Comedy Club has seen the who's who of comedy come and play this wonderful north west London venue. Special guest have previously included Omid Djalili, Reg D Hunter, Richard Herring, Josie Long, Simon Munnery, Stewart Lee and many many more!
2008……
A&B Aaron Counter Adam Bloom Adam Tempest Alfie Brown Amadeus Martin Andi Osho Andrew Lawrence Andrew O'Neill Andrew Watts Andy Zaltzman Asli Akbay Ben Van Der Velde Benny Boot Brett Goldstein Broderick Chow Carl Donnelly Charlie Baker Chris Martin Chris Mayo Christina Martin Claire Stroud Colin Owen Craig Campbell Dan Antopolski Dan Evans Dan Thompson Darshan Sanghrajka David Meech David Whitney Del Strain Dizzy Bryan Donald Mack Duncan Bolt Dylan Bray Erich McElroy Gareth Beliner Gary Colman Gary Delaney Gerry Howell Grainne Maguire Hal Cruttenden Hannah Dunleavy Helen Arney Henning Wehn Hils Barker Holly Burn Holly Walsh Iain Lee Ian Cognito Ilan Elson Schwab Imran Yusef James Mullinger James Sherwood Jane Bostock Jane Hill Janey Godley Jarred Christmas Jason John Whitehead Jason Rouse Jessica Fostekew Jim Grant Jimmy McGhie Jo Caufield Jo Romero Jody Kamali Joe Bor Joe Wilkinson Joey Page Jon Richardson Jonathan Elston Josh Howie Juliet Meyers Kate Smurthwaite Kevin Precious Kevin Shepherd Lee 'Nelsy' Nelson Lewis Shaeffer Lou Sanders Lucy Porter Luke Toulson Mark Allen Mark Restuccia Martin Davies Matt Crosby Matt Green Matt Kirshen Matthew Earley Matthew Osbourne Maureen Younger Meryl O'Rourke Michael Fabbri Michael Legge Mike Belgrave Mike Manera Mike O'Donovan Milton Jones Nat Luurtsema Nathan Caton Nick Cowen Nick Doody Nick Page Nick Pettigrew Norman Lovett Paddy Lennox Pat Burtscher Patrick Monahan Paul F Taylor Paul Harry Alan Paul Ricketts Paul T Eyres Pippa Evans Prince Abdi Rachel Anderson Reginald D Hunter Richard Coughlan Richard Herring Richard Sandler Rob Coleman Rob Deering Robin Ince Roddy Fraser Ronnie Rigsby Rosie Wilby Ross Ashcroft Sajeela Kershi Sara Pascoe Scott Capurro Shazia Mirza Simon Fielder Simon Munnery Sion James Sol Bernstein Stephen Carlin Stephen Merchant Steve Day Steve Hall Steve Parry Steve Weiner Stewart Lee Stuart McCure Sully O'Sullivan Suzy Bennett Terry Saunders Terry The Odd Job Man The Dog Eared Collective Tiernan Douieb Tiffany Stevenson Tom Goodliffe Tom Wrigglesworth Tomi Walamies Tommy Mack Tony Cowards Tony Law Trevor Lock Wez Zaharuk Will Hodgson Wilson DixonZoe Lyons
2009…..
Aaron Counter Adam Bloom Adam Tempest Al Pitcher Albion Gray Alex Maple Alyssa Kyria Amy Button Andrew Lawrence Andrew Stanley Andrew Wallace Ava Vidal Ben Norris Benny Boot Bob Mills Bobby Slayer Brendon Burns Brett Goldstein Brett Sharpe Brian Gittins Broderick Chow Broken Biscuits Cardinal Burns Carl Donnelly Catie Wilkins Chris Addison Chris Martin Chris Mayo Chris Molineux Christian Lee Craig Murray Crispin Flintoff Daniel Hoy Daniel Rigby Danielle Ward Darren Ruddell Dave Thompson David Meech David Mulholland David Whitney Del Strain Doc Brown Eric Lampaert Fergus Craig Gary Coleman George Ryegold Gerry Howell Grainne McGuire Helen Arney Henning Wehn Henry Ginsberg Henry Paker Hils Barker Holly Burn Holly Walsh Howard Read Ian Cognito Ian Stone Imran Yusuf Inder Mancoha Isy Suttie Jack Whitehall James Acaster James Kettle James Mullinger Jane Hill Janice Phayre Jessica Fostekew Jim Grant Joanna Neary Joanne Lau Joe Bor Joe Lycett Joe Rowntree Joe Wilkinson John Gordillo John Kearns Joleed Farah Jon Brittain Jon Kudlick Jon Richardson Josh Howie Josh Widdicombe Josie Long Julian Dean Juliet Meyers Kevin Dewsbury Lee 'Nelsy' Nelson Lenny Beige Lenny Peters Liam Mullone Liz Carr Luke Benson Luke McQueen Luke Roberts Luke Stephen Luke Toulson Maff Brown Magnus Betner Mark Dandy Mark Restuccia Martin Davies Matt Green Matt Kirshen Matt Rudge Matthew Crosby Meryl O'Rourke Mike O Donovan Mike Wilmot Milton Jones Miriam Elia Moonfish Rhumba Nathaniel Metcalfe Nick Helm Nick Rado Papa CJ Pappy's Fun Club Pat Burtscher Pat Monahan Paul Foot Paul Harry Allen Paul McCaffrey Paul T Eyres Pete Firman Phil Kay Phil Nichol Pippa Evans Prince Abdi Quincy Rachel Stubbings Reg D Hunter Richard Herring Richard Sandling Rob Coleman Rob Deering Rob Rouse Robert White Robin Ince Roddy Fraser Roland Gent Rowena Hayley Ryan McDonnell Sajeela Kershi Sanderson Jones Sara Pascoe Scott Capurro Seann Walsh Shappi Khorsandi Shazia Mirza Simon Donald Simon Munnery Stuart Black Stuart McCure Stuckey and Muray Susan Murray Tania Edwards The Roaring Boys Tim Clark Tom Basden Tom Goodliffe Tom Rosenthal Tommy Campbell Tony Law Trevor Lock Vikki Stone Wes Zaharuk Wouter Meijs Yari Perelmuter Zoe Lyons
2010…..
Abandoman Adam Bloom Adam Tempest Addy Van De Borgh Adeel Amini Al Pitcher Alex Maple Alex Mariony Alex Perry Alexsis Dubus Andrew Doyle Andrew Lawrence Andrew O'Neil Ashley Frieze Ava Vidal Bobby Carroll Broderick Chow Bryan Lacey Bryan Walsh Carey Marx Carl Donnelly Catie Wilkins Celia Paquola Chris Mayo Chris Norton Walker Chris Stokes Christian Manley Christian Reilly Chuquai Billy Claire Stroud Colin Owens Damian Kingsley Damion Larkin Dan Antopolski Dan Louw Dan Wright Daniel Rigby Daniel Smith Danny Hurst Danny Steele Darrin Rose Darshan Sanghrajka Dave Twentyman David Baker David Bibby David Whitney Del Strain Diane Morgan Doc Brown Dougie Dunlop Ed O'Meara Edward Aczel Eric Lampaert Erich McElroy Gareth Morinan George Ryegold Gerry Howell Gordon Southern Hannah Warman Henning When Henry Ginsberg Hils Barker Holly Burnk Holly Walsh Ian Stone Imran Yusuf Ione Harding Isy Suttie Iszi Lawrence James Sherwood James W Smith Jamie Glassman Jen Brister Jessica Fostekew Joe Bor Joe Rowntree John Kearns Johnny Armstrong Jonathan Elston Josh Howie Josie Long Julian Deane Kate Smurthwaite Keith Platt Kishore Nayar Lenny Peters Liam Mullone Liam Speirs Lindsay Sharman Liz Carr Loretta Maine Lou Sanders Luke Graves Luke Stephen Magnus Betner Marcel Lucont Mark Restuccia Mark Simmons Martin Hill Matt Green Matt Hatdock Michael Mooney Mickey Anderson Mike Manera Mike O Donovan Mike Wozniak Milton Jones Naz Ozmanoglu Neil Cole Neil McFarlane Nick Helm Nick Revell Ninia Benjamin Nishant Kumar Nobbo Johnson Patrick Monohan Paul Harry Allen Paul Ricketts Paul Sinha Paul T Eyres Pete Teckman Peter Firman Phil Nichol Philberto Pippa Evans Rayguns are Real Enough Rhys Jones Ro Campbell Rob Deering Roland Gent Rosie Wilby Sanderson Jones Scott Capurro Shazia Mirza Simon Feilder Simon Munnery Stephen Grant Steve Hall Susan Murray Suzi Ruffell Sy Thomas Taff Khaliq Tania Edwards Toby Muresianu Tom Allen Tom Rosenthal Tommy Etlling Tony Law Trevor Lock Luke Benson Wes Zaharuk William Andrews Yariv Perelmuter Zoe Lyons
2011…..
Abandoman Adam Buxton Adrian Poynton Alex Maple Alex Marion Alfie Brown Andi Osho Andrew Bird Andrew Lawrence Arnab Chanda Asher Treleaven Ben Crellin Ben Target Benny Boot Bethany Black Bobby Carroll Bobby Mair Brett Goldstein Bridget Christie Bryan Walsh Carey Marx Carly Smallman Chris Martin Dan And Dan Dan Antopolski Dane Baptiste Daniel Smith Danielle Ward Darrin Rose Darshan Sanghrajka Dave Hill David Mills David Shore David Whitney Dylan Bray Eddie Kadi Ellie Taylor Elliott Tiney Fredrick Andersson Gareth Morinan Gary Tro Gavin Inskip Gordon Southern Grainne Maguire Hannah Warman Helen Arney Henry Ginsberg Holly Burn Holly Walsh Horse and Louis Ian Smith Imran Yusuf Inder Manocha Inel Tomlinson Iona Dudley-Ward James Acaster James W Smith Javier Jarquin Jay Cowle Jay Foreman Jen Brister Jess Fostekew Jigsaw Joe Bor Joe Wells Joe Wilkinson Joel Dommett Jonny Awsum Joseph Wilson Josh Howie Josh Widdicombe Josie Long Julia Clark Juliet Meyers Kelly Kingham Kishore Nayar Lateef Lovejoy Laura Carr Lou Sanders Lucy Porter Luke Benson Luke Graves Mae Martin Marcel Lucont Mark Restuccia Mark Stephenson Markus Birman Martin Croser Matt Green Matt Richardson Matthew Crosby Matthew Highton Max Dickens Meryl O'Rourke Michael Fabbri Miles Lloyd Milton Jones Mitch Benn Mr. Cee Nathan Cassidy Nick Helm Nick Sun Ninia Benjamin Nishant Kumar Pappy's Pat Burtscher Paul Harry Allen Paul Ricketts Paul Sinha Paul Sweeney Pete Firman Peter Buckley Hill Phil O'Shea Phil Wang Rayguns Look Real Enough Rhys Jones Rob Deering Robert White Rosie Wilby Sal Stevens Scott Capurro Simon Feilder Steve Aruni & Henry the Hoover Steve Day Steve Furst Stuart Goldsmith Suzi Ruffell Tez Ilyas The Beta Males Tiernan Douieb Toby Muresianu Toju Dagreat Tom Allen Tom Craine Tom Goodliffe Tom Toal Tom Webb Tommy Ettling Tommy Rowson Tony Law Trevor Lock Vahid Jahangard
2012…….
Aatif Nawaz Abandoman Adam Bloom Adam Hess Aidan Goatley Alex Holland Alex Maple Alfie Brown Alistair Barrie Andrea Hubert Andrew Doyle Andrew Lawrence Andrew O'Neill Andrew Watts Andy Davies Andy Zaltzman Angela Barnes Asher Treleaven Ava Vidal Barnaby Slater Bec Hill Ben Target Brett Goldstein Bryan Walsh Bush McCluskey Carey MarxCariad Lloyd Carly Smallman Celia Pacquola Chris Coltrane Dan and Dan Dan Antopolski Dana Alexander Dane Baptiste Danny Ward Darius Davies David Mills David Whitney Doc Brown Ed Aczel Elis James Ellie Taylor Elliot Tiney Eric Lampaert Gareth Morinan Gary Tro Gerry Howell Giada Garofalo Grainne Maguire Cruttenden Helen Arney Imran Yusuf Inel Tomlinson Iszi Lawrence James Acaster James Mullinger James Redmond James W Smith Javier Jarquin Jay Foreman Jessica Fostekew Joe Bor Joe Lycett Joel Dommett John Hastings John-Luke Roberts Jonny Awsum Johnny and the Baptists Josh Howie Joe Lycett Juliet Meyers Katerina Vrana Katie Mulgrew Kishore Nayar Lateef Lovejoy Lenny Peters Lloyd Griffiths Lucy Porter Luisa Omielan Luke Benson Luke Stephen Mae Martin Marc Burrows Marcel Lucont Marcus Brigstocke Mark Restuccia Mark Smith Marlon Davis Martin Croser Matt Forde Matt Green
2013……
Abandoman Andy Zaltzman Aidan Goatley Andi Osho Andrea Hubert Archie Maddocks Barry Castagnola Bobby Mair Ben Van Der Velde Benny Boot Bob Mills Brian Gittins Bryan Lacey Carey Marx Chris Martin Chris Turner Dane Baptiste Darren Walsh David Jesudason Elliot Steel Fin Taylor Funmbi Omotayo Harriet Kemsley Hal Cruttenden Iain Stirling Ian Stone Isy Suttie Ivo Graham Jack Barry Jack Rooke Jack Samuel Warner Jarred Christmas Jim Tavare Jo Caulfield Joe Bor Joe Rowntree Joe Wells John Hastings John Thomson Jonny & The Baptists Josh Widdecombe Juliet Stephens Katie Mulgrew Keith Farnan Kwame Asante Larry Dean Liam Speirs Lucy Frederick Lucy Porter Luke Graves Mark Restuccia Matt Forde Matt Rees Matt Richardson Mike Wozniak Milo McCabe Mitch Benn Moataz Hamdi Nathan Caton Neil McFarlane Nick Helm Patrick Monahan Patrick Morris Paul Tonkinson Norman Lovett Paul Chowdry Paul F Taylor Paul Thorne Pete Firman Philip Simon Pierre Novellie Piff The Magic Dragon Ria Lina Rhys James Rob Deering Robert White Romesh Ranganathan Rosie Wilby Sam Savage Sam Wong Sara Pascoe Sean McLoughlin Simon Munnery Simon Donald Sol Bernstein Sopie Hagen Stephen Carlin Terry Alderton Tom Davis Tom Deacon Tom Hayward Tom Toal Tom Wrigglesworth Tony Law Vikki Stone Zoe Lyons
2014……
Jim Campbell Holly Walsh David Jesudason Darren Walsh Ed Aczel Matthew Highton Amy Howerska Abandoman Andrew O'Neill Nish Kumar Allyson J Smith Evelyn Mok Chris Coltrane Marcel Lucont Andrea Hubert Amir Khoshokhan The Storybeast Zoe Lyons, Paul F Taylor Sofie Hagen Tez Ilyas Keith Farnan Tom Toal Lee Nelson Olaf Falafel Sir Ian Bowler Joel Dommet Inel Tomlinson Ava Vidal Archie Maddocks Hill & Wheedon Harriet Kemsley Gary Tro Dave Green Ed Gamble Daniel Simonsen Lindsay Sharman Stu Richards